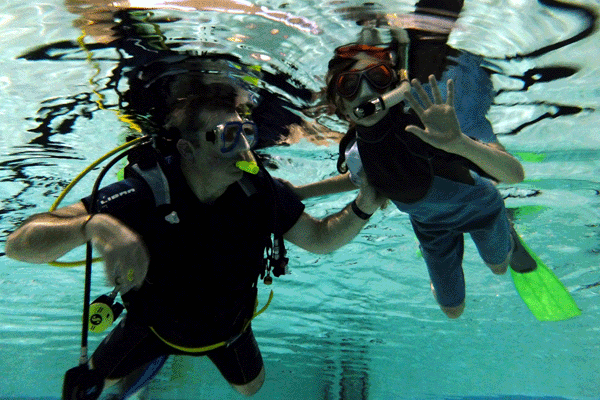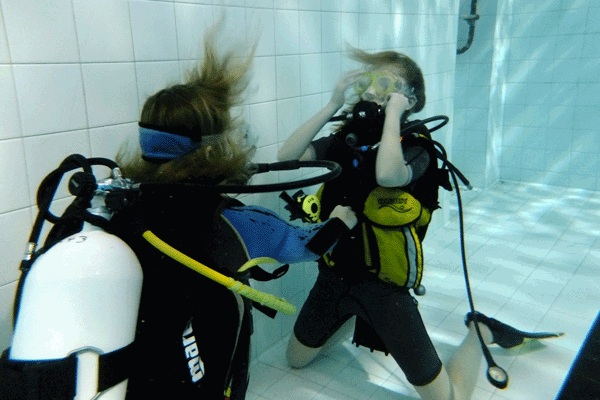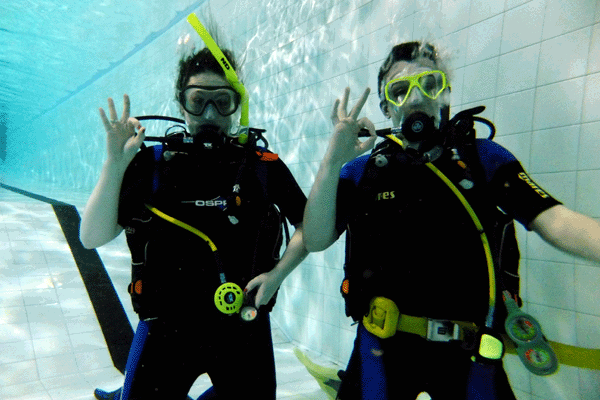 About

Description

View on map

Important Info
Including up to two hours splashing around with junior scuba equipment, this is a perfect way to get the whole family addicted to scuba. Children are supervised by expert PADI instructors who ensure that they are well looked after as they learn the basics of this exciting sport.
Your experience begins with a poolside briefing introducing the basic principles of scuba diving safety and what you can hope to achieve from the lesson. Then get kitted out and it's into the water to get used to the unusual feeling of weightlessness and how to manage the equipment. Under careful guidance from your instructor you will gain in confidence as your lesson progresses. all you will need is a swimming costume and towel - all the scuba gear is provided for you.
This experience is available at 12 locations.
All Regions:
Your voucher is valid for 10 months. Available selected weekdays and weekends, (varies between centres). All participants' parents must sign a medical declaration prior to taking part. You must be able to swim to take part but no previous scuba experience is necessary. The experience is suitable for anyone from 8 to 12. Time in the pool is around 90 minutes with a 30 minute poolside briefing. At two of the Essex locations there is a 30 minute briefing and 60 minutes of pool time. At the Ipswich venue, the briefing lasts 60 minutes and time in the water is 60 minutes and you will only be able to dive 9AM-11AM on Saturdays. At the Berkshire, Hampshire and Buckinghamshire locations the briefing is 45 minutes and the water session 45 to 60 minutes. At the Hertfordshire location the experience lasts 2 hours with approx. 40 minutes in the pool.
Bubblemaker Kids Scuba Experience for Two -

£48
Customer Reviews
4 out of 4 (100%) reviewers would recommend this product to a friend.
Read all reviews »
kids loved it
17 June 2015
TiaKem
Location: London Age: 25-34 Bought For Mum Occasion: Birthday
Took my 9 and 10 year old for the bubble maker experience in Hertfordshire. The instructors were really good with them. They both had a fantastic time and want to go again next week! Would recommend.
Would you recommend this product to a friend? Yes
5 Star Kids Scuba!
14 November 2011
niknak627
Location: Andover Age: 25-34 Bought For Mum Occasion: Birthday
As a birthday present for my daughter who turned 8, we set off to Slough for the Bubblemaker Kids Scuba. It was absolutely fantastic, the instructors were fab and so patient, my daughter and niece had 1-2-1 tuition as they were the only ones booked in. My daughter is a good swimmer, and took to it quickly, my niece was more apprehensive, but by the end, she was off and diving. They enjoyed the sensation of being weightless,being under the water and the amazement of being able to breath. It was a day they won't forget. I think this may turn into a very expensive habit as they want to go again!! 5 Star all the way!
Would you recommend this product to a friend? Yes
16 November 2010
Pamela Darlington
Location: Age: 25-34 Bought For Mum Occasion: Birthday
Saw this kids scuba experience and thought it was a great price for 2 perfect for my 9 and 11 year olds! We're off to Egypt on holiday soon so I thought it might be good to introduce them to scuba in case we decide to go scuba diving while we're there. The instructor was really good with the kids very encouraging and obviously took their safety very seriously. They really enjoyed themselves so hopefully we'll get them doing it in the Red Sea soon!
Would you recommend this product to a friend? Yes
16 November 2010
Tricia Pemberton
Location: Age: 25-34 Bought For Mum Occasion: Birthday
Our children had a wonderful time in the water learning how to scuba dive. They both love swimming so their diving lesson was something they looked forward to for weeks once I told them I had booked it! The experience lived up to all of their expectations and they wanted to go back next week! I said we'll see...
Would you recommend this product to a friend? Yes
Bubblemaker Kids Scuba Experience for Two -

£48