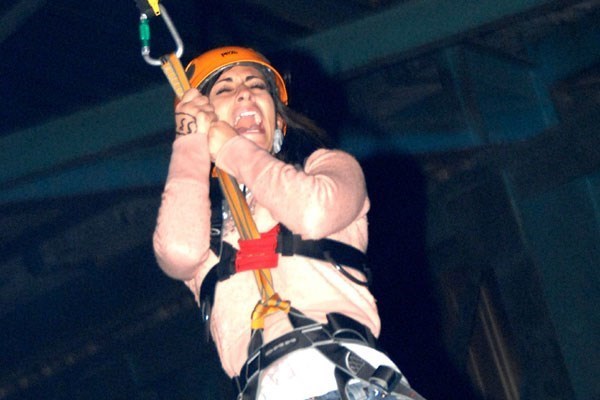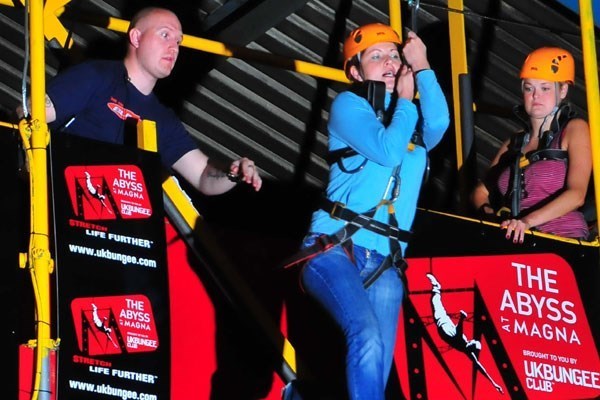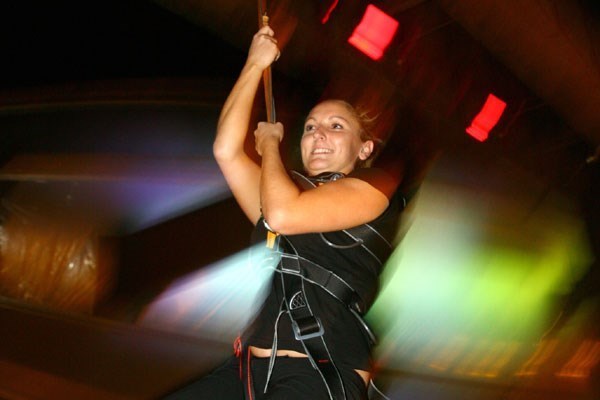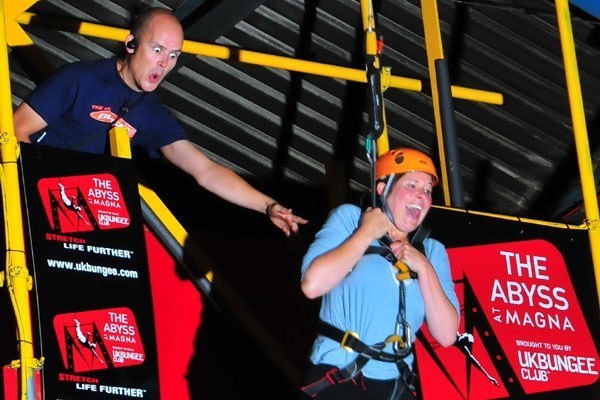 About

Description

View on map

Important Info
This experience has proved so successful as part of The Awesome Foursome that the Powerfan can now be experienced on its own.  First climb the 143 ft to the jumpstation. With harnesses and equipment checked you are attached on your back to the Powerfan.  Then you just step off 150ft into the THE ABYSS. Falling at 97% of gravity your heart will be in your mouth as your descent is slowed down in the last 30ft allowing you to land gently on the ground. Then go up and do it all again!
The venue is located just one mile from Junction 34 on the M1. Pre-booking is essential. On arrival at your booked time you will complete a membership form. You will be given a full safety briefing and will be weighed to ensure the correct safety precautions are taken. This voucher entitles you to two descents. Photos of your experience and other merchandise will be available for purchase on the day.
Your voucher is valid for 10 months. Pre-booking is essential. This experience is available all year round. If you suffer from the following conditions you cannot participate: high blood pressure, heart condition, dizziness, epilepsy, pregnancy, asthma, neurological conditions, diabetes. If you suffer from the following you should seek medical advice and provide a certificate before you participate: damage to neck, back, ankles or eyes. Please inform the operator if you are taking any medication. Maximum weight is 120kg. Minimum age is 11. Participants who are 11-15 years old require parental or guardian permission. No over 50s without a doctor's certificate. If you present a doctor's certificate on the day you will be required to sign a non standard waiver. Glasses and hard contact lenses cannot be worn. You must abide by the terms and conditions of the club.
Double Parachute Simulator Experience -

£60
Customer Reviews
2 out of 2 (100%) reviewers would recommend this product to a friend.
Read all reviews »
16 November 2010
Darla Simone
Location: Age: 55-64 Bought For Daughter Occasion: Mother's Day
"I'd never actually tried genuine 'out of the plane' skydiving - a little too scared about the whole thousands of feet above the ground thing! Then my friend told me about this parachute simulator"" she'd booked me on for my birthday. It was such an adrenaline buzz and no aeroplane in sight! Yay!"""
Would you recommend this product to a friend? Yes
16 November 2010
Mrs Stanley
Location: Age: 55-64 Bought For Daughter Occasion: Mother's Day
Had no idea what this was really when I booked it for a friend's 30th. He loves parachuting so thought he'd enjoy. When it turned out he'd been strapped to a massive fan and had the biggest thrill of his life I immediately demanded a present as good from him next birthday (he usually buys me books I've already read)
Would you recommend this product to a friend? Yes
Double Parachute Simulator Experience -

£60