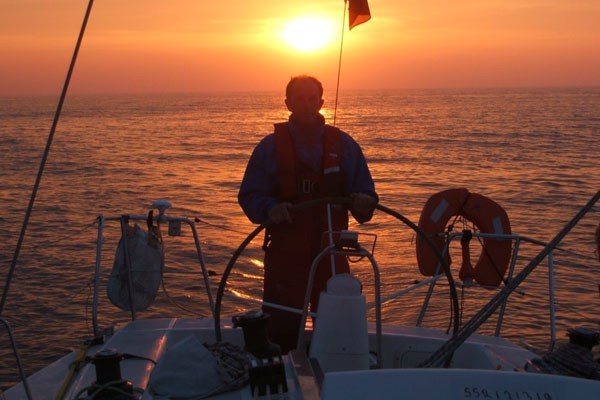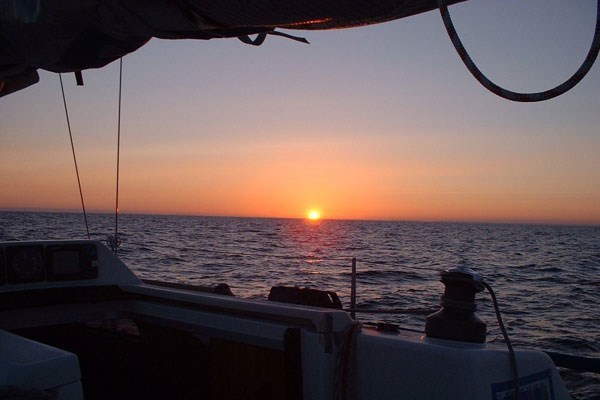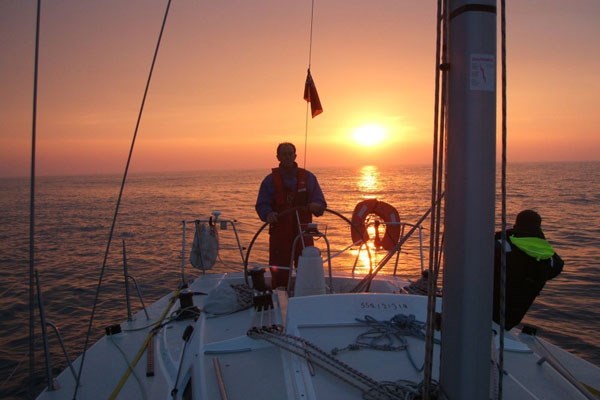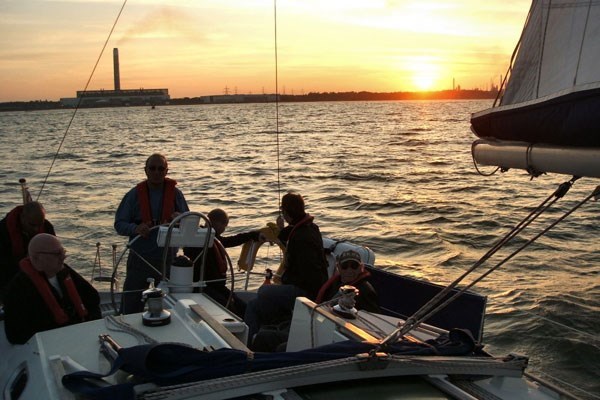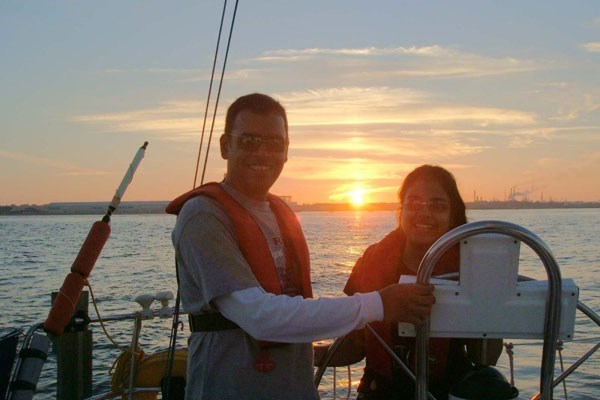 About

Description

View on map

Important Info
Board this 36ft ocean going yacht for an evening of sailing in the Solent. The experience is perfect for brushing up your sailing skills or for the first time sailor looking to experience the magic of yachting.
Your skipper will introduce you to the basics and then you will sail for the rest of the evening taking turns behind the wheel with the other participants.
This is a great way to enjoy this wonderful sport!
After a safety briefing your RYA Yachtsmaster skipper will introduce you to the basics of sailing. Then it is hands-on sailing for the rest of the evening with everyone taking turns behind the wheel, steering the boat out into the Solent and Southampton Water. You will be able to improve your sailing skills or just sit back and relax in the well protected cockpit. All refreshments afloat are included. All safety equipment is provided for you. No previous sailing experience is required and non-swimmers are welcome.
The experience lasts from 5:30pm to approximately 07:30pm
Your voucher is valid for 10 months. You must pre-book this experience. This experience is available selected Saturday and weekday evenings during the season (1st May - 31st August) and all bookings are subject to availability. Sailing may be cancelled or curtailed in severe weather conditions. If in any doubt please call the centre before departing for your experience. There will be a maximum of seven people on board plus the skipper. Spectators are welcome to wave you off from the Marina, but will not be able to join you on board. Please dress warmly and casually with extra layers. Minimum age is 16, maximum weight 20 Stone.
Hands On Evening Sail for One -

£69
Customer Reviews
3 out of 3 (100%) reviewers would recommend this product to a friend.
Read all reviews »
16 November 2010
Phil Beale
Location: Age: 55-64 Bought For Myself Occasion: Birthday
I was lucky to be given a Buyagift Evening Sailing experience by my wife for my birthday last November. I decided to save the voucher and book an evening in July to try and make the most of a summer evening on the Solent. My wife I made a day of it stopping at Port Solent where we enjoyed a leisurely lunch in the sunshine overlooking the marina on our way down to Hamble. On arriving in Hamble we found they were celebrating Hamble Week with activities taking place by the waterfront and lots going on. We waited at the agreed meeting point in good time for my evening sail. I wondered as I saw a group of people come back on to the quay if they had just completed their afternoon sailing experience and I was right however I was most surprised when Martyn the skipper then came over to me and welcomed me informing me that I was the only person who had booked for that Saturday evening so it would be just the two of us going out for a sail on this beautiful summer evening. I became a little nervous trying to decide if this was a good thing or not. I needn't have worried as Martyn made me feel very welcome and at ease and didn't seem the least bit worried that I was the only member of his crew for the evening. He explained the basics of sailing for me with enthusiasm as I hadn't sailed anything since a couple of outings in a dinghy on a school holiday many years ago. As we made our way out into Southampton Water he let me take the helm. I am sure that in larger groups every member has to take their turn at sailing the boat but as the only one there Martyn then let me take control for almost the whole experience. With many yachts having returned to port for the evening Southampton Water became almost free of traffic and it was possible to thoroughly enjoy sailing up towards Southampton picking out the landmarks along the way. There were no clouds in the bright blue sky and clear views back across to the Isle of Wight and it felt great to be in control of our yacht Dream Time. As we returned towards Hamble we dropped the sails and started the engine ready to navigate our way back to the moorings. It was then that we experienced a slight hitch as the fuel ran out due to an incorrect reading on the guage. Martyn quickly got one of the sails back up and let me take the helm once again although this time steering a steady course back towards the marina under such a light wind was not so easy. However we made it back safely in the end and I was complimented on my careful helmsmanship in getting us thereAs we drew closer to the waterfront we could hear the band playing as the Hamble Week celebrations were by this time in full swing. I rejoined my wife who had been waiting patiently for our return and was able to thank her for such a great present the sailing experience which had turned out to be very special that I will remember for a long time.
Would you recommend this product to a friend? Yes
16 November 2010
Henry West
Location: Age: 55-64 Bought For Myself Occasion: Birthday
This experience was right in my backyard so I decided to treat myself to a hands on evening sail. Had an excellent time learning how to steer and hoist was pleasantly surprised with how beautiful the sunset was over the sea. Excellent experience.
Would you recommend this product to a friend? Yes
16 November 2010
Melissa Quinn
Location: Age: 55-64 Bought For Myself Occasion: Birthday
This was the perfect gift for my dad who runs his own business and is often exhausted after work. I told him to leave an hour early picked him up from his job and drove him to the marina where he boarded the boat and enjoyed himself learning how to sail and feeling the wind through his (depleated) hair. If anyone's got a stressed out relative I'd say that the hands on evening sail is a great gift for them.
Would you recommend this product to a friend? Yes
Hands On Evening Sail for One -

£69