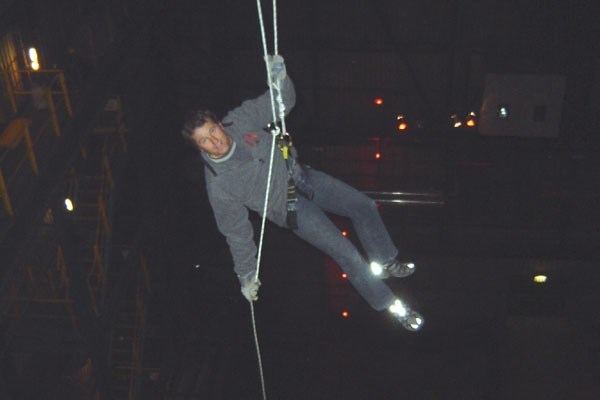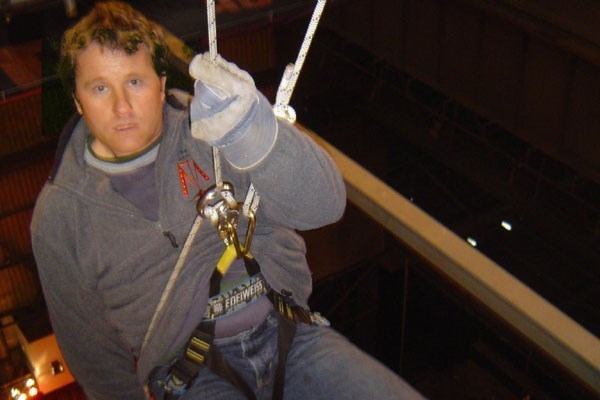 Indoor Abseiling Experience
Product code: 1017053
Write a review »
For One

Minimum age 11 years

South Yorkshire
About

Description

View on map

Important Info
If you consider yourself to be a true adrenaline junkie, you'll love this exciting indoor abseiling experience. A thrilling test of wits, your heart will race as you lean backwards over the edge of the 150ft high Face of Steel, surrounded by almost absolute darkness. Then it's time to throw caution to the wind as you push yourself from the comfort of the cliff edge and plunge into the awaiting Abyss - before climbing back to the top and experiencing this unique adrenaline rush all over again!
Upon arrival you will be given a full safety briefing and will be weighed to ensure the correct harness and equipment is used. Then it's time to climb the 143 steps to the edge of the mighty Face of Steel - where the only place left to go is down into the Abyss! This experience entitles you to two thrilling drops. The Abyss@Magna is located just one mile from Junction 34 on the M1. Pre-booking is essential. On arrival at your booked time you will complete a membership form. Photos of your experience and other merchandise will be available for purchase on the day.
Your voucher is valid for 10 months for one person, and entitles you to two drops. If you suffer from the following conditions you cannot participate: high blood pressure, heart condition, dizziness, epilepsy, pregnancy, asthma, neurological conditions, diabetes. If you suffer from the following you should seek medical advice and provide a certificate before you participate: damage to neck, back, ankles or eyes. Please inform the operator if you are taking any medication. Minimum age is 11. Participants who are under 16 years old require parental or guardian permission. No over 50s without a doctor's certificate. If you present a doctor's certificate on the day you will be required to sign a non standard waiver. Glasses and hard contact lenses cannot be worn. You must abide by the terms and conditions of the club.
Indoor Abseiling Experience -

£30
Indoor Abseiling Experience -

£30