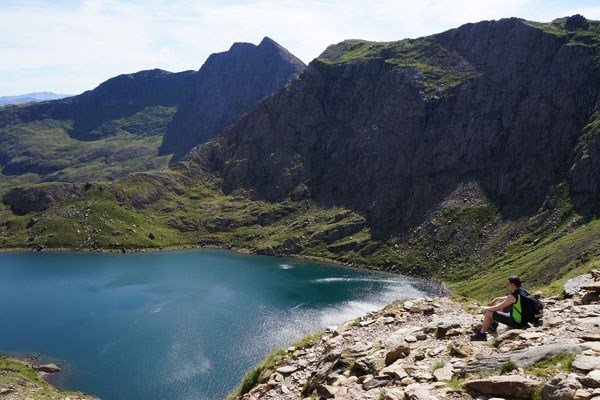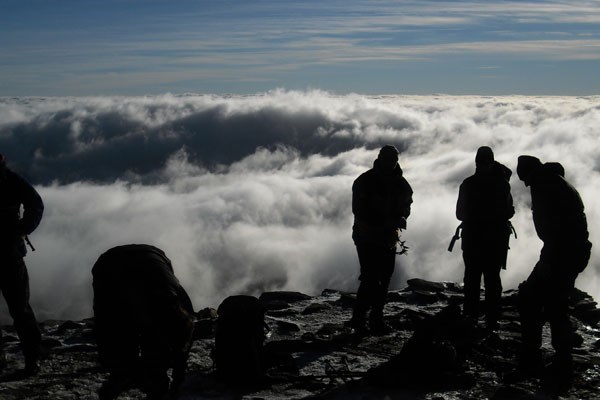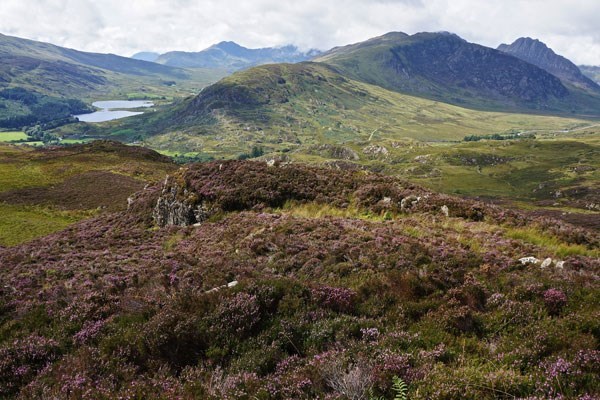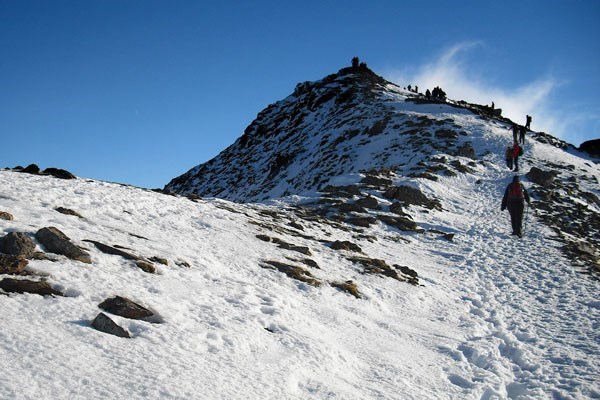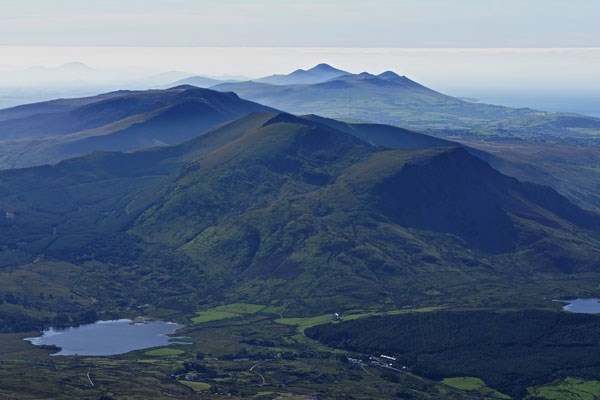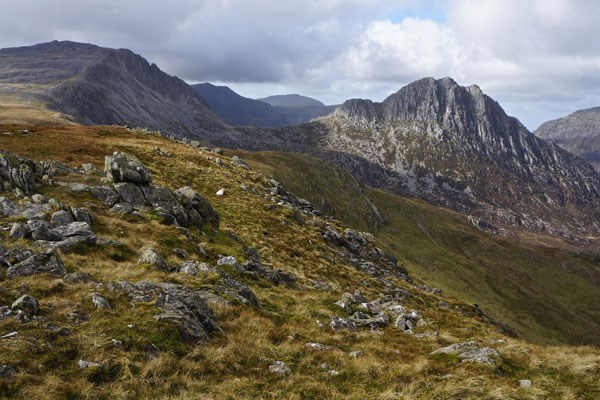 About

Description

View on map

Important Info
Snowdon is the highest peak in England and Wales, and one of the most challenging climbs for amateur ramblers at 1085 metres high. Push yourself to achieve one of the ultimate walking accolades, conquering Snowdon and marvelling at the majestic views from its peak. With a guide by your side you won't have to worry about directions, never mind even looking at a map. On your way to the summit, your guide will show you all the spots of outstanding natural beauty.
You will meet the professionally trained guides at the centre of Llanberris where you will take a short ride on the Snowdon Sherpa bus to the top of the Pen-y-pass The Pen-y-pass will be your start point for the adventure.

From here your experienced guides will walk with you along the Miners path, this is initially a nice gentle route passing some pretty lakes and old mine workings before a steep ascent to the summit. The summit is normally very busy but you will have a chance to spend time here and have a photo taken at the top. As well as some of the most amazing views Wales has to offer, the top of Snowdon has a lovely cafe. If it is open you will also have the chance to grab a drink or use the toilets. Please note the cafe is not always open as this depends on the weather and if the trains are running. You will descend via the Llanberris path - this path shadows the railway line and returns you to Llanberris and your waiting car. At this point you may wish to visit a local watering hole to enjoy a well deserved drink! Please note this walk is approximately 11 miles.
Your voucher is valid for 10 months. This package is for one person. Minimum age for the experience is 10; all under 18's must be accompanied by an adult. Allow a full day for the experience, usually 9.30am-6pm. Customers are expected to provide their own packed lunch. The experience normally runs on Saturdays and Sundays but other days of the week can be scheduled subject to demand. You will need to bring £1 for the bus to Pen-y-pass. To make the most of this experience you must maintain a reasonable level of fitness. Some parts of the walk on the ascent may require scrambling. Dress appropriately, warm clothes, sturdy boots and a hat and gloves are recommended, a full kit list will be supplied on booking. All dates are subject to availability.
Mount Snowdon Guided Trek -

£35
Customer Reviews
3 out of 3 (100%) reviewers would recommend this product to a friend.
Read all reviews »
Mount Snowdon Guided Trek
24 August 2015
Hoppy
Location: London Age: 25-34 Bought For Partner Occasion: Christmas
Snowdonia is a wonderful place to explore and Mount Snowdon is the star of the show. The best way to experience it is to climb up one of the great choices of routes, some more challenging than others but as long as you are of moderate fitness, there is something for all levels of experience, from beginners to seasoned walkers.
What would you improve for next time? To go on a clear, hot day.
Would you recommend this product to a friend? Yes
Fantastic Gift
24 August 2015
Timid
Location: CAnterbury, Kent Age: 55-64 Bought For Daughter Occasion: Father's Day
We walked the Miners trail to top of Snowden with three others and a splendid guide Ed. It was a gift to my husband for Fathers day. He loves walking and this was my first mountain hike. We had great weather the guide was most informative and good fun to walk with . The other members of the group were lovely .I was nervous about my ability and the group helped me gain in confidence. Great views , sunshine and clear skies at the top.
What would you improve for next time? I regret not getting a certificate and feel disappointed that the gift did not include this
Would you recommend this product to a friend? Yes
fab experience, whatever the weather!
27 October 2014
teatime chick
Location: East Midlands Age: 35-44 Bought For Husband Occasion: Christmas
Set off up the miners path, fairly easy going at first, past old ruins and beautiful mountain lakes, then had a steeper walk up to the top of Snowdon. Very windy with intermittant rain, but because of the guide, I could really enjoy the experience, not worrying about where we needed to go, or if we could be lost. I could leave her to directions and enjoy the views. We stopped regularly for drinks/snacks and photo taking! On the way down it was steadier, and in the end we walked about 13 miles. Would definately recommend, but a basic fitness and adequate clothing is defintely required.
What would you improve for next time? The only thing that detracted from the experience, was other people not being honest about their medical well being. People with lack of fitness or actual joint problems did slow the group down, and as the weather wasn't great, it did mean our core temperature kept on dipping and making me feel a bit chilly and damp. Please don't do this if you are not 100% healthy and unable to climb a few flights of stairs without pain or fatigue, snowdon is a bit higher than a few flights of stairs!! Obviously this is not down to the company organising the experience but the truthfulness of the participants.
Would you recommend this product to a friend? Yes
Mount Snowdon Guided Trek -

£35