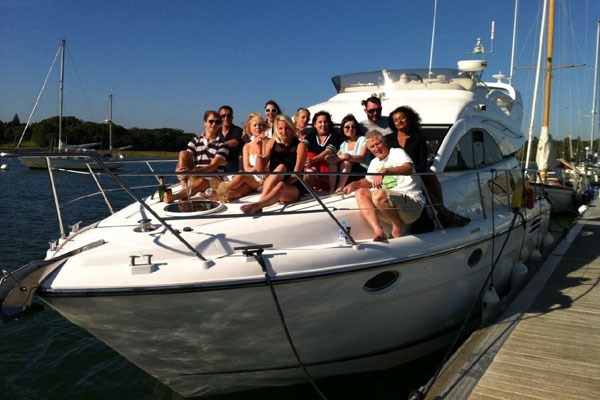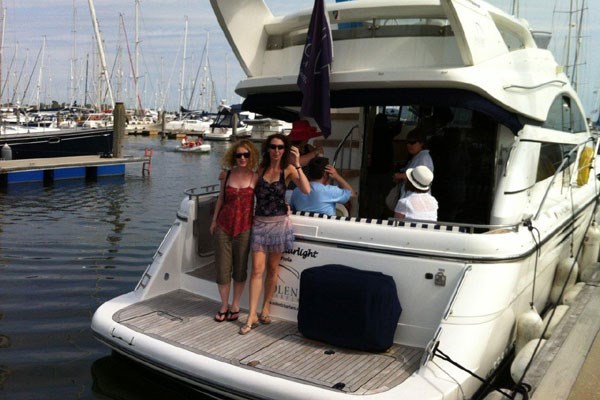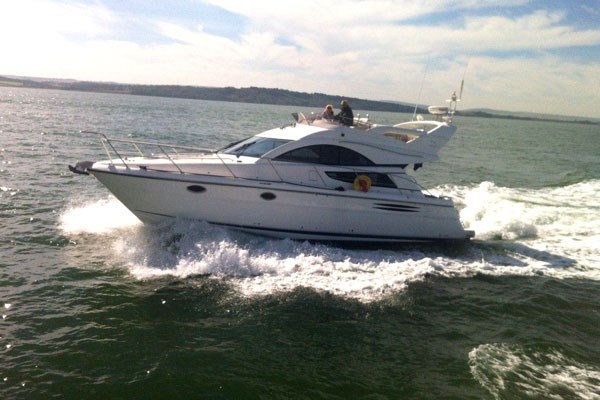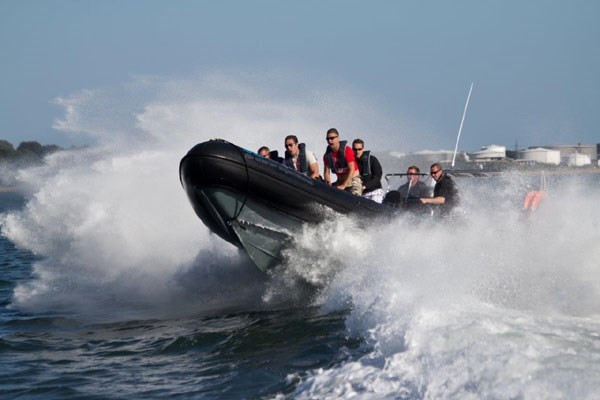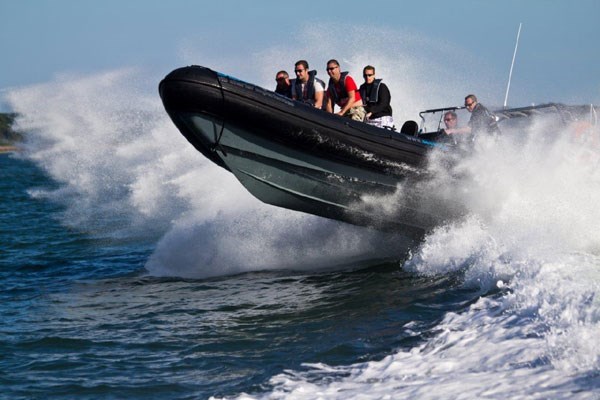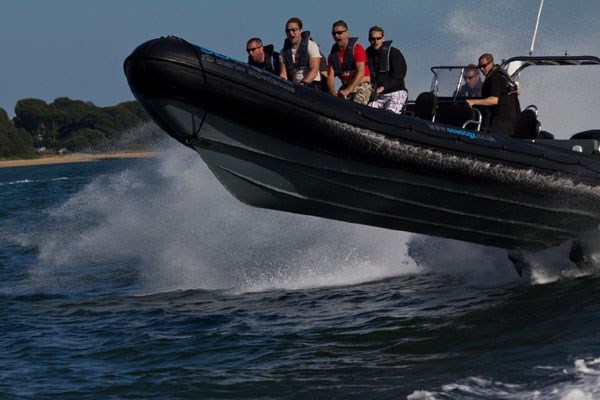 Summary

Fine Print

View on map
Welcome to a package that mixes the exhilaration and speed with luxury and tranquillity. RIB's (Rigid Inflatable Boats) are incredibly fast, agile water craft. They can skim along the water at speeds of 50mph and can turn on the proverbial sixpence, and the experienced crew of the RIB will make sure they give you a real white-knuckle ride as the Rib chases the cruiser! Conversely, the staff on the Sunseeker will want you to relax and chill out on their fabulous boat – the sort of yacht that is the plaything of millionaires, you will adore the luxury that it offers. All lifejackets and safety wear are included.
What's included?
Welcome, introduction and safety briefing
All protective, safety and buoyancy equipment
2½ hour Sunseeker cruiser and high-speed RIB adventure on the Solent
Free photos to download from your experience
Any restrictions?
Your voucher is valid for 10 months for one person
This experience is available May-September on occasional Sundays: please check availability upon booking
If you need to move or cancel your booking less than 10 days before your experience date then you may be charged
Min. age 8 years
All under 18's must be accompanied by a parent or guardian. Under 16's must be accompanied by one adult per child
Max. weight is 114Kg/18st
This experience is not suitable for anyone who is pregnant, wheelchair users, or those who suffer from back, leg or neck conditions
If you suffer from any other medical conditions please notify the supplier on booking
Participants must be able to fit into a standard life jacket
If concerned about seasickness please take medication 2 hours before the ride
All trips are subject to weather conditions. Please contact the supplier to check conditions the day before your experience
If your trip is cancelled it will be rearranged and rebooked for you
All dates are subject to availability
There may be up to 24 other participants on this experience with you
Please dress appropriately for the weather and wear flat soled footwear
Please bring a change of clothes with you as you will get wet during this experience
Rib and Cruiser High Speed Boat Chase -

£75
Customer Reviews
7 out of 7 (100%) reviewers would recommend this product to a friend.
Read all reviews »
Sea Dog
03 August 2015
Sketch
Location: Somerset Age: 55-64 Bought For Colleague Occasion: Other occasion
A brilliant combination of cruiser and RIB ride. The RIB was a exhilarating and as described- an adrenalin rush, but not for the faint hearted. But if you like speed, getting absolutely drenched and flying over waves rather than through them - then this is the trip for you. All the better if there is a bit of wind and some decent waves. It was a present from my colleagues at NOAH when I retired and I can't thank them enough. Absolutely brilliant . Can't wait to go again.
What would you improve for next time? make it longer and free chiropractor after (only joking)
Would you recommend this product to a friend? Yes
Fantastic Gift
26 August 2014
IanG
Location: Poole Dorset Age: 45-54 Bought For Wife Occasion: Birthday
I was bought the extreme RIB and sunseeker experience for my birthday. One of my best presents ever! We were well looked after by the SeaDogz guys, very professional and very informative without being patronising. Very nice to get a ride on a luxury motorboat but when transferred to the RIB it got very exciting. I expected an extreme experience and certainly got one. The RIB was fully airborne on several occasions and when flat out was going like the clappers. Cannot recommend this experience with SeaDogz any more highly. Have already got another experience lined up on the 90 minute extreme RIB, cant wait.
What would you improve for next time? cant think of anything needing improving but when they offer you the wet gear hire for £5, take it as you will get soaked
Would you recommend this product to a friend? Yes
Messing about on the river
03 June 2014
Soggy Bottom
Location: Exmouth Age: Over 65 Bought For Wife Occasion: Christmas
A great experience,crew made experience fun and enjoyable,at the same time were very professional. The most fun I have ever had in wet trousers.
Would you recommend this product to a friend? Yes
Shaken but not stirred !
04 October 2013
Mart
Location: Basingstoke Age: 45-54 Bought For Wife Occasion: Birthday
They call this the "James Bond " experience and it certainly lived up to its name ! High speed turns , wave jumping , flying ! Yes you get airbourne and of course a little wet - but great fun ! Afterwards you swap and watch the faces of the others as you bask on the upper deck of the cruiser ! A must do experience for everyone !
Would you recommend this product to a friend? Yes
best gift ever
10 May 2013
tilly & bedders
Location: essex Age: 55-64 Bought For Son Occasion: Birthday
a truly amazing experience thrilling and exciting.thanks to everyone for a great day.xx
Would you recommend this product to a friend? Yes
Action Packed
21 December 2012
Steph
Location: Hampshire Age: 18-24 Bought For Myself Occasion: Birthday
I bought this as a birthday present for my boyfriend, we had a brilliant time, very action packed and incredibly fun! Most importantly we felt in safe hands. The staff were also very friendly. We would definitely do this again
Would you recommend this product to a friend? Yes
Extreme fun. Best ever rib experience!
21 December 2012
Sparky lad
Location: Hampshire Age: 18-24 Bought For Myself Occasion: Just because!
I booked this experience, and it was the best thing I have done this year! It was amazing, so fast, so extreme, amazing. Chasing after the sun seeker was so much fun. And going on sun seeker, made me feel like James Bond. With out doubt this is the most fun you can have on water. I would recommend this to anyone.
Would you recommend this product to a friend? Yes
Rib and Cruiser High Speed Boat Chase -

£75