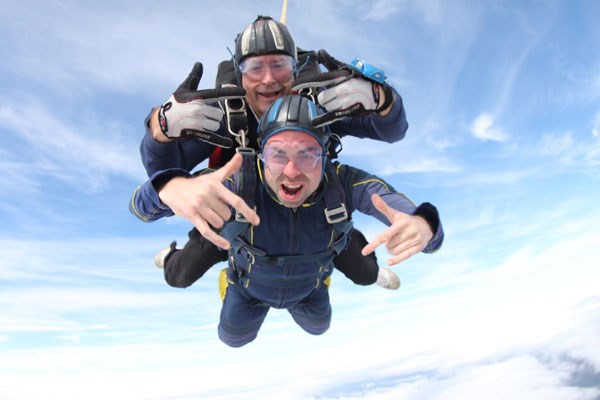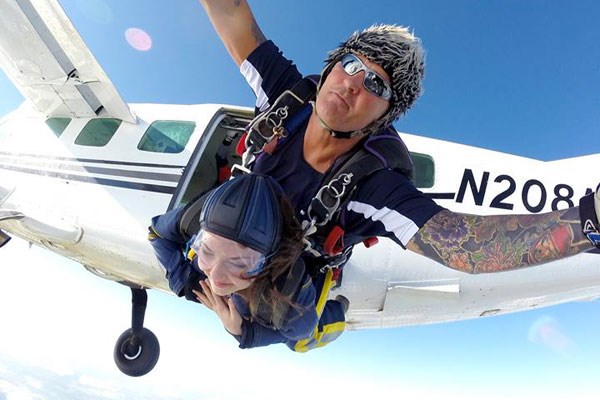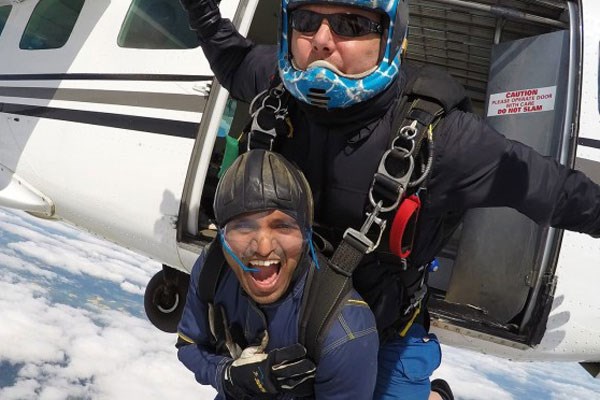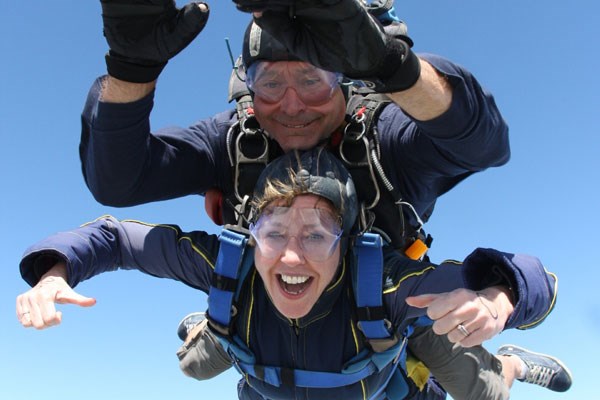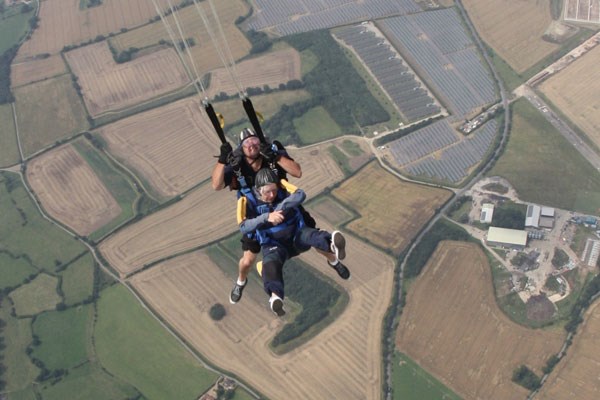 Summary

Fine Print

View on map
Whether you've already taken the plunge or you thought you'd never get the chance to, a tandem skydive is something everyone should experience! You don't have to be a hardcore adrenaline junkie to appreciate the thrill of flying towards the earth from 7000ft, taking in incredible views and letting your whole body relax as you get used to the tummy-tingling sensation! You'll fly at up to 120 miles per hour strapped safely to an experienced and qualified instructor who will take care of everything for you including deploying the parachute and landing you safely on solid ground.
What's included?
One tandem skydive for one person
Full hire of jumpsuit and protective clothing
Full safety briefing
Your voucher is valid for 10 months for one person
This experience is available at Sibson and Beccles on selected Wednesdays and Thursdays, 8:30am – 12:30pm
Weight limits between centres will vary between 14.5 stone and 15 stone
For those under 18 years of age a separate signed letter of consent from a parent or guardian will be required before training commences
The minimum age is 16. For those less than 18 years of age a separate signed letter of consent from a Parent or Guardian will be required before training commences
If you are 40 years of age or over you must obtain written approval from your Doctor on the 'Declaration of Fitness to Parachute' form before commencing training.
You will also need a 'BPA Declaration of Fitness Form 115' if you have suffered from any of the following: Previous fractures, back strain, arthritis and severe joint sprains. Chronic bronchitis, Asthma, Rheumatic fever, Pneumothorax, Liver or kidney disease, Thyroid, adrenal or other glandular disorder. Chronic ear or sinus disease or any condition which requires the regular use of drugs. Anaemia or have recently donated blood
You will not be allowed to undertake parachute training if you have ever suffered from any of the following medical conditions, unless you and your Doctor have obtained the prior approval of the Medical Advisor to the British Parachute Association (who may be contacted via the address on the 'Declaration of Fitness' form): Epilepsy, fits, severe head injury, recurrent blackouts or giddiness, disease of the brain or nervous system, high blood pressure, heart or lung disease, recurrent weakness or dislocation of any limb, diabetes, mental illness, drug or alcohol addiction
Upgrades for higher sky dives on the day will be payable in cash only and subject to availability
What do I need to know?
You will be required to complete and sign a 'Declaration of Fitness' to Parachute before training commences (this will be provided when your booking is confirmed)
It is advised you wear comfortably fitting clothes, such as a track suit, to wear under your jump suit
Customers will currently need to pay a compulsory BPA membership fee of approximately £25 on the day of their experience
This experience is available at
Tandem Skydive near London -

£199
Customer Reviews
186 out of 186 (100%) reviewers would recommend this product to a friend.
Read all reviews »
Tandem Skydive near London -

£199