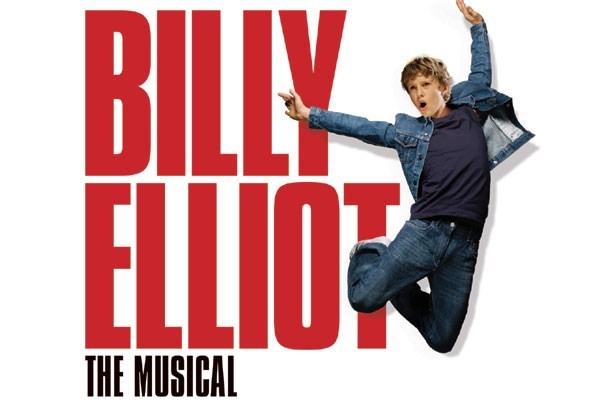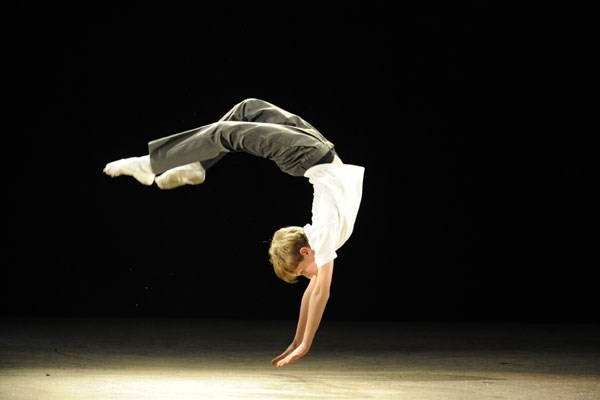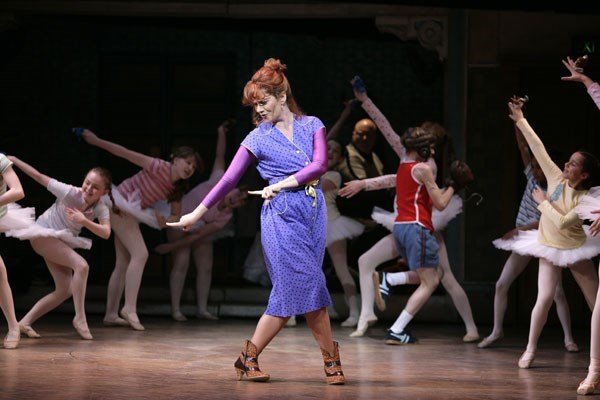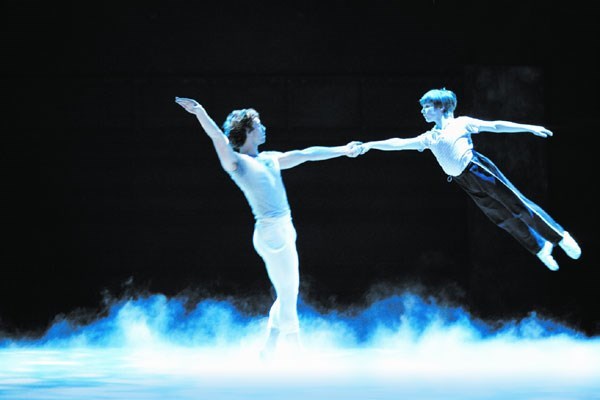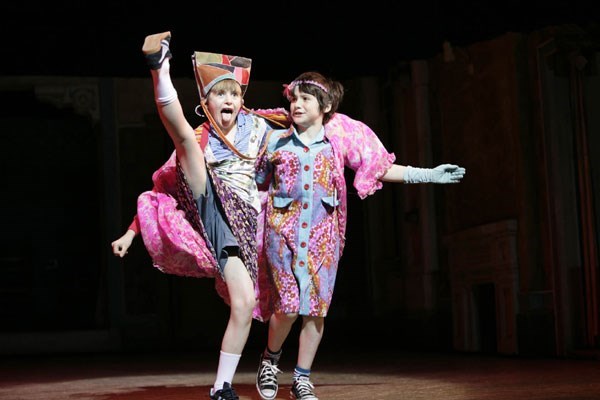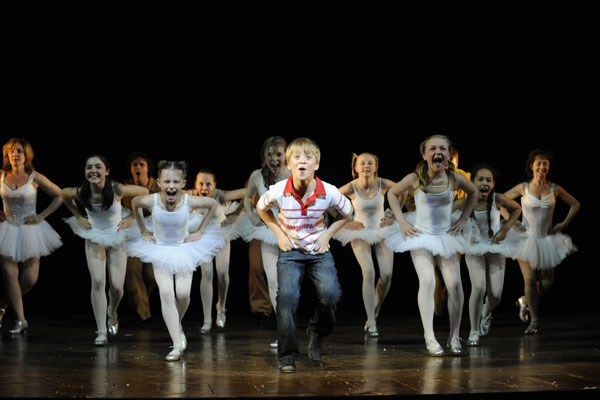 Summary

Fine Print

View on map
Inspirational musical Billy Elliot is an uplifting tale of a young boy who secretly follows his dream to be a dancer, set during the miners' strike of the 1980's, and with fantastic original music by Elton John. Your package includes top-price tickets where available, so you'll have the best seats in the house for the musical that critics say will have you 'dancing out of the theatre'. Billy Elliott The Musical has been dazzling audiences since 2005, and you'll be the next to feel the magic! Your package includes a meal at authentic Italian Da Scalzo in Belgravia, less than ten minutes' easy walk from the theatre. Classic pasta dishes like spaghetti alle vongole (spaghetti with clams), tender meaty mains like pancia di maiale cotta due volte (pork belly with apple cider dressing) and amazingly fresh fish such as the filetti di branzino (seabass with deep friend zucchini) are the order of the day. Gorgeous stone-baked pizzas are also a speciality. All in all a high-class night out on the town that'll make your spirit soar!
What's included?
Two tickets for Billy Elliot
A meal for two at Da Scalzo
Any restrictions?
Your voucher is valid until 17th December 2016
Minimum age is 5
This voucher may be used for Monday –Friday evening and Saturday matinee performances
You will receive the best available seats at the time of booking; top price seats will be offered if available
All dates are subject to availability
This voucher cannot be extended
Exclusions; School holidays, public holidays, (Christmas/Easter) some bank holidays or summer period maybe excluded. Please check before booking
What do I need to know?
Please inform the restaurant in advance of any dietary restrictions
This theatre welcomes wheelchair users, however the supplier can only allocate patrons who require wheelchair access in specific areas as indicated by the theatre according to their health and safety policy, and independently of the general allocations available for this experience
Billy Elliot Theatre Tickets and Meal for Two -

£159
Customer Reviews
11 out of 11 (100%) reviewers would recommend this product to a friend.
Read all reviews »
Birthday gift
15 November 2015
Nanna
Location: Kent Age: 55-64 Bought For Son Occasion: Birthday
I was given a voucher for two for my birthday, what a lovely gift. We thoroughly enjoyed our pre theatre dining at Sicily, the new name for Da Scalzo. Tip for anyone looking for it as we did, they have now changed their name - we walked past the restaurant at first although I did think it looked nice! Was very pleased to discover that was where we were eating! Lovely meal with plenty of choice on the set menu and very nice cocktails. After our meal it was just a short stroll to the theatre for a thoroughly enjoyable production of Billy Elliott. Such a talented young cast and a lovely atmosphere for the performance. Then just another short stroll back to Victoria Station to catch our late train home. All in all a lovely experience, thank you.
Would you recommend this product to a friend? Yes
Billy Elliot Theatre Ticket and Meal for Two
20 September 2015
Pipers2
Location: Lincoln Age: Over 65 Bought For Son Occasion: Birthday
The show was absolutely amazing = the best live show we have ever seen. Really good seats. The meal afterwards at the Ruben Hotel was really good too where we were looked after really well and the staff very attentive. The service was excellent.
What would you improve for next time? There really was nothing to improve on. 100 per cent satisfied,
Would you recommend this product to a friend? Yes
Amazing!
10 April 2015
Topbabe
Location: Kingswinford, West Midlands Age: 45-54 Bought For Husband Occasion: Christmas
I bought this gift experience for my husband for Christmas and we finally got chance to get to London this Easter. The pre-show meal was excellent, both food and service. It was only a few minutes walk from the restaurant to the theatre and we were impressed with our seats when we got there. The show Billy Elliot was just amazing - a truly wonderful night of food and entertainment!
What would you improve for next time? Nothing could be improved
Would you recommend this product to a friend? Yes
The best show ever!
23 April 2014
Wacky
Location: Banbury Age: 55-64 Bought For Myself Occasion: Birthday
I bought tickets to Billy Elliot for my granddaughter's birthday. It was the best thing I've ever seen, and I've seen quite a few. The offer also included a set 2 course meal, which was also very nice but, because of the traffic on the underground, we were late for the meal and had to rush it.
What would you improve for next time? I don't think it could be improved!
Would you recommend this product to a friend? Yes
Great Night Out
08 April 2014
Magoo
Location: KENT Age: 45-54 Bought For Mum Occasion: Birthday
The Buy a Gift Team delivered the goods! The booking was simple and we were able to combine a separate gift given to our daughter and boyfriend so that we all shared the experience on the same evening. The restaurant was within easy walking distant and ideal for a simple but tasty pre-theatre supper, although the veggie/ non-fish eating options were limited. The show was impressive and our seats provided an excellent view. So all in all a 'great night out' !
Would you recommend this product to a friend? Yes
Brilliant present
26 March 2014
Angel
Location: Billingham Age: 45-54 Bought For Daughter Occasion: Christmas
This was a Christmas gift for my husband and myself from our daughters and it was the best gift ever! The meal to be honest was just ok but the restaurant was just round the corner from the theatre so really handy. The show was fantastic! It wasn't one that I'd ever thought of going to see but now recommend it to everyone!
Would you recommend this product to a friend? Yes
Wonderfullday - excellent present
22 November 2013
paulb1607
Location: Birmingham, West Midlands Age: 55-64 Bought For Myself Occasion: Christmas
We travelled by train to London for the day and spent the morning walking around Regent's Park via Bucking Palace before arrived for the matinee performance. The show was amazing, emotional and the production was excellent. The interplay between the young ballet students with miners and police to perform the dance routines worked so well. I was both moved and thrilled by the whole thing. To cap it all we then had a great meal at "DA SCALZO" which was just 5 minutes walk from the theatre before returning to Euston for our train home. Thankyou for one of the best days out ever!
Would you recommend this product to a friend? Yes
Fantastic Experience for all
30 October 2013
Jeffo
Location: Wiltshire Age: 45-54 Bought For Partner Occasion: Birthday
This gift was a lunchtime pre show meal and then onto the London Show Billy Elliott. The meal we chose as we had an option of 4 or 5 was an Italian some 5 minutes walk from the Victoria Palace Theatre. We were greeted by very friendly staff who as soon as we advised we had a pre show meal booked we were shown to a table of our choice anywhere in the restaurant, we chose a table on the ground floor next to a window to relax with a beer and a glass of wine in readiness for our lunch. We chose a fish dish and a more traditional Italian Pizza followed by a Tiramisu which proved an excellent choice for a both and we left feeling very satisfied. So onto the theatre were we only new we had the best available seats booked in the package? We again were not disappointed we were in the stalls 5 rows from the stage only just off from the centre, we felt we must have had the best seats in the house, we couldn't have picked better, and from there we enjoyed a fantastic performance over the course of 2.5hours which seemed more like 30minutes to us. We cannot wait to book again and take advantage of the brilliant offers available for another show.
Would you recommend this product to a friend? Yes
Brilliant Billy Elliott
17 August 2013
BlueEyedBlonde
Location: Cambridge Age: 35-44 Bought For Husband Occasion: Christmas
A superb roller coaster ride of emotions from quick witty banter and humour to tear jerking sadness. Sublime dancing and expressionism of the story. The cast all played superbly especially the lead roles that portrayed their characters expertly. 5 stars show!
Would you recommend this product to a friend? Yes
Worth Every Penny
07 July 2012
senoradiane
Location: ESSEX Age: 45-54 Bought For Daughter Occasion: Christmas
THE NIGHT WAS BRILLIANT FOOD AT RESTAURANT WAS REALLY GOOD BUT THE SHOW WAS AMAZING. FUNNY SAD IT HAD EVERYTHING.
Would you recommend this product to a friend? Yes
Billy Elliot Theatre Tickets and Meal for Two -

£159