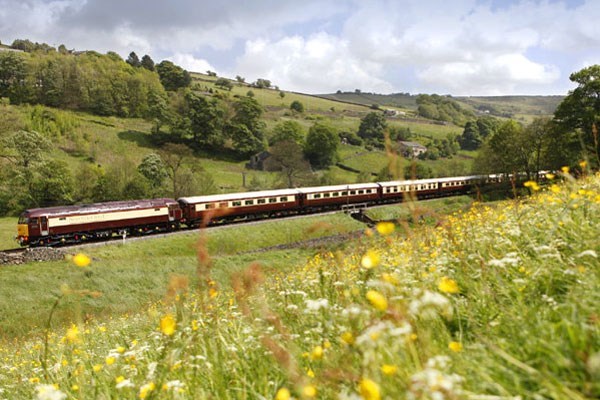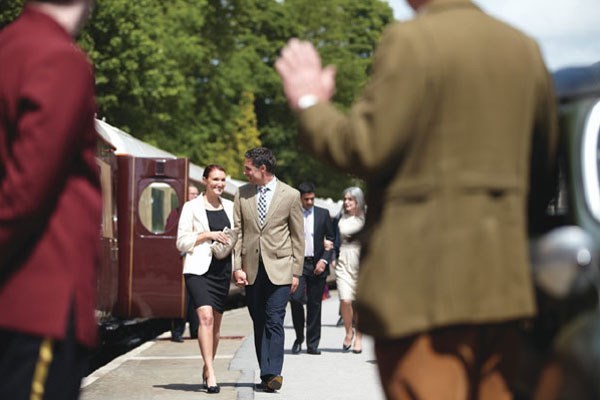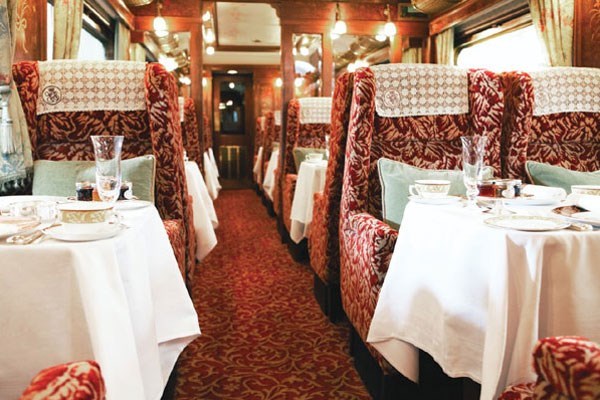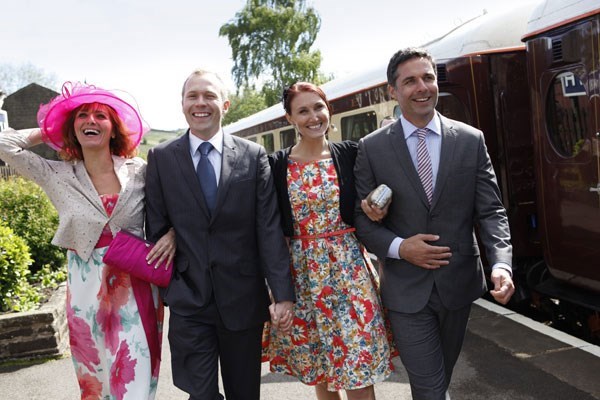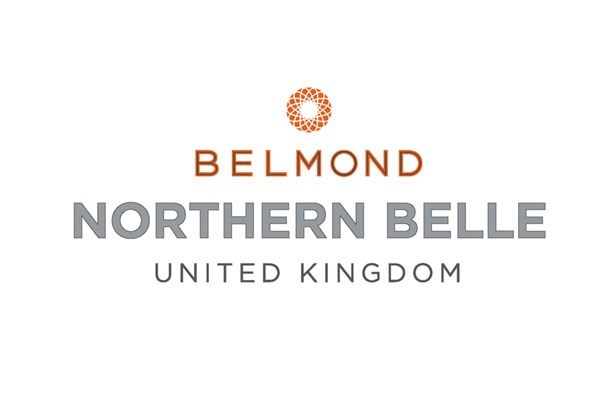 Summary

Fine Print

View on map
Relive the luxury and sophistication of yesteryear aboard the extravagant Northern Belle, part of the exquisite Venice Simplon-Orient-Express line, for a day excursion like no other. Step aboard and be greeted by your immaculately dressed steward who will show you to your seat and serve you a delicious brunch, complete with Bellini. Recline and enjoy the fabulous scenery as you head to your destination, where a city tour or admission to the attraction is included. Once you are back aboard from your day exploring one of the many available destinations, you will once again be transported back in time to the golden age of luxury travel as you are served a scrumptious four course meal. Wine and champagne will be served to help wash down your meal as you arrive back home with memories to last you a life time.
What's included?
This experience is for an excursion on the Northern Belle for two people to selected locations across the UK
Brunch on the outward journey with complementary Bellini
A four course dinner on the return journey with wine and champagne
Admission to sites at certain destinations and guided tours at cities
Any restrictions?
Your voucher is valid until 5th November 2016 by which time you must have booked and travelled
This voucher is for two people
All passengers must be older than 18
There is a smart casual dress code, with jeans and trainers not permitted, however, why not dress up, it is the Venice Simplon-Orient-Express after all!
This voucher cannot be extended
What do I need to know?
Due to the exclusive nature of this product availability is limited and you are advised to make your booking early to avoid disappointment
Scheduled destinations include: Chester, Castle Howard, York, Edinburgh, Bletchley Park, Harrogate
Please note that while disabled passengers can be accommodated to some extent, it is not possible for someone to board in a wheelchair. Staff will be available to assist passengers to their seats and folding wheelchairs can be stored during the journey
Please advise of dietary requirements at time of booking
All dates are subject to availability
This experience is available at 37 locations.
All Regions:
Day Excursion for Two on the Belmond Northern Belle -

£680
Customer Reviews
5 out of 5 (100%) reviewers would recommend this product to a friend.
Read all reviews »
Northern Belle trip to Windermere
15 September 2014
Harrisonclan
Location: Hull Age: 55-64 Bought For Colleague Occasion: Other occasion
Fabulous experience. Was a leaving present from work which was brilliant as this is not something I would have paid for myself as it is pretty expensive! Excellent staff with unfailingly attentive service always with a smile. Beautiful train and travelled in luxurious comfort. We had a table for four to ourselves and the seats are like armchairs. The food was wonderful although it would have been nice to have been given a choice for the main course at brunch and dinner. The trip to Windermere and on the lake were great and very well organised although not much free time in Bowness on Windermere. It was lovely to have some nice little momentous included without having to spend a fortune in the shop. I think this is a lovely luxury to give as a gift especially for a special occasion. The experience lived up to the hype as far as we were concerned.
What would you improve for next time? A choice of main course at brunch and dinner as although the food was delicious I would not have chosen to eat pork, salmon or crab
Would you recommend this product to a friend? Yes
Wonderful experience!
08 September 2014
Scott ties girl
Location: North East Age: Over 65 Bought For Daughter Occasion: Just because!
From the moment we arrived on the platform, the staff were wonderful; so friendly and accommodating. The food, drink and attention to detail was exquisite. The day out was a gift and we had a wonderful time The train journey itself was amazing but the excursion to Glamis castle was the icing on the cake. I cannot wait to travel on the Northern Belle again someday!
Would you recommend this product to a friend? Yes
How the other half live
08 July 2014
Hebe
Location: Age: 55-64 Bought For Son Occasion: Birthday
What a fabulous train - from the staff - to the food - to the trip on Loch Lomond - faultless - despite the weather
Would you recommend this product to a friend? Yes
Northern belle experience
05 July 2014
SADIEE
Location: Durham Age: 45-54 Bought For Husband Occasion: Anniversary
This is a fabulous step back in time of an era of glamour, comfort and quality dining. The train is magical, and the staff are superb. As soon as you are seated at your table the excitement for the day ahead begins. Time passes so quickly as your morning brunch starts. There is always fabulous views to take in while grazing on the sumptuous food. Our trip took us to Loch Lomond and Luss. Although we could not fault the train Luss as a destination for 90 mins free time in the rain needs changing. The church we were advised to visit was locked up , apart from two gift shops we were left to keep dry in a coffee shop for an hour then a pub for half an hour. Nothing else there. We waited in the rain for 20 mins for the boat which took us an hour to reach Balloch where we were taken to a shopping center for 90 mins free time!! Loch Lomond shore shops! Surely we could have gone to somewhere of more interest. Apart from the afternoon we could not fault our evening back home on the train. Food wine and dessert was wonderful and the cheese selection pure heaven. Would we go again? Most definitely just not this destination.
What would you improve for next time? DESTINATION
Would you recommend this product to a friend? Yes
Sumptuous Luxury
23 September 2013
Birthday Couple
Location: Newcastle Staffs Age: 55-64 Bought For Son Occasion: Birthday
From the moment we arrived at Crewe till we left the Northern Belle around midnight we were treated to luxury, service, food and journey of outstanding class and ultimate travelling luxury. We had no idea of what to expect, but the experience surpassed all our wildest expectations. The trip was a birthday gift to my wife and I and it was the most tremendous gift ever. Well done Northern Belle, we have the bug and would love to do another excursion next year.
Would you recommend this product to a friend? Yes
Day Excursion for Two on the Belmond Northern Belle -

£680