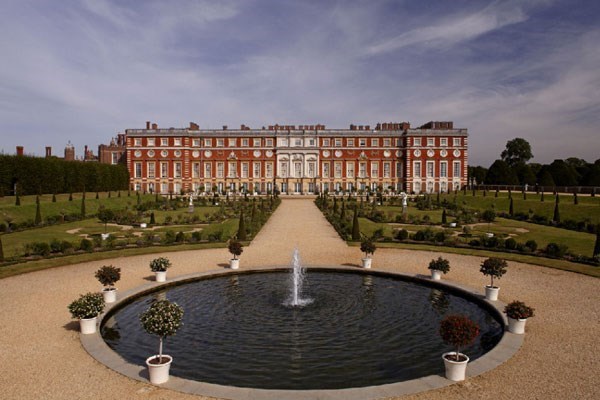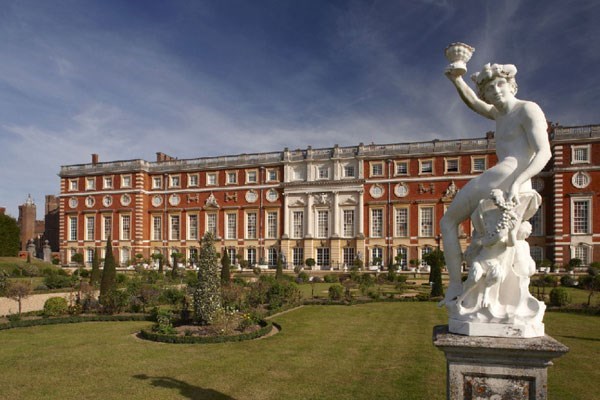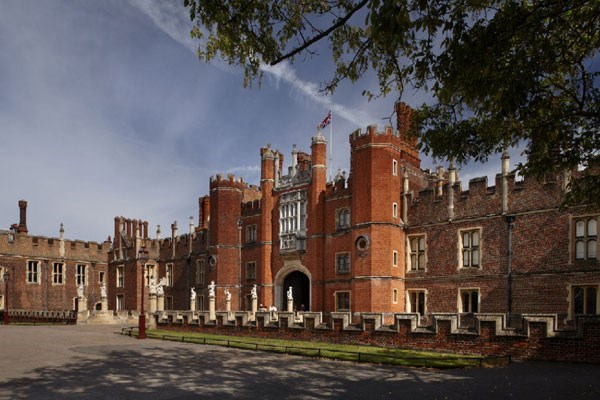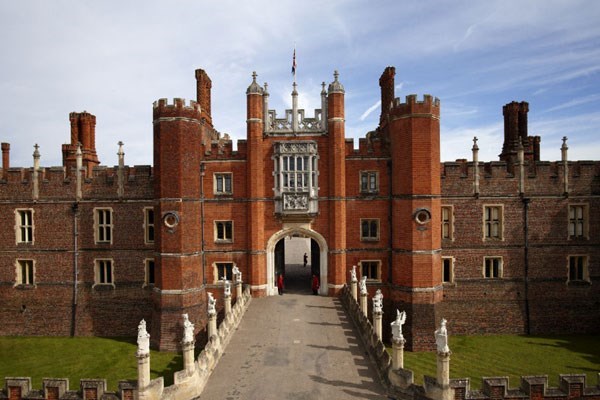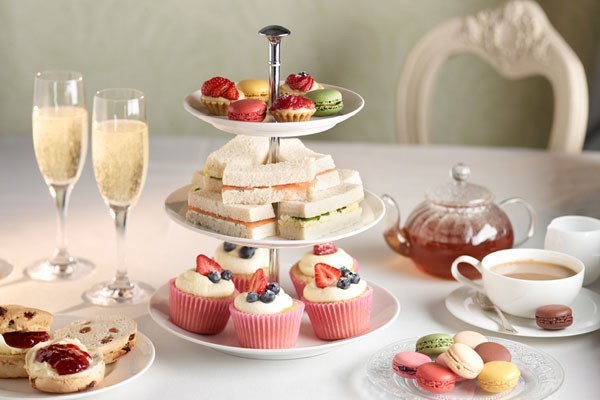 Summary

Fine Print

View on map
You deserve to feel like royalty and this fabulous champagne afternoon tea experience for two at Hampton Court Palace is the perfect place to do just that! With a royal history dating back almost 200 years, Hampton Court Palace was once the centre of court life, politics and national history and this can be seen in every fine detail and every crevice of this beautifully historic place. Discover the glorious magnificence of the State Apartments, perfectly maintained and immaculate gardens and, of course, the world-renowned maze. Then add a touch of royal class and sophistication to your day with a delightfully decadent afternoon tea for two at Kingston Lodge, consisting of two sandwiches, scones, jam, cream, iced water and bread, perfectly complimented by a pot of your choice of tea or coffee, and topped off beautifully with a glass of champagne each.
What's included?
Afternoon tea for two consisting of two sandwiches, scones, jam, cream, iced water and bread, perfectly complimented by a pot of your choice of tea or coffee
A glass of champagne each
Any restrictions?
This voucher is valid for 10 months
Hampton Court Palace is open daily from 10am – 4:30pm (last admission is 3:30pm and last admission to the maze is 3:45pm)
Please note at Hampton Court Palace Cumberland Art Gallery will be closed 23rd – 27th Nov 2015, Tudor State Apartments will be closed 4th – 8th Jan 2016, the Young Henry exhibition will be closed 11th – 22nd Jan 2016, Georgian rooms will be closed 8th-12th Feb 2016 and Banqueting House will be closed 21st Dec 2015 – 29th March 2016. Certain rooms may be closed 7th – 11th March in Baroque Palace
What do I need to know?
All dates are subject to availability
All menus are subject to change without prior notice
Hampton Court Palace and Champagne Afternoon Tea for Two -

£85
Customer Reviews
4 out of 6 (67%) reviewers would recommend this product to a friend.
Read all reviews »
Excellent day out
08 July 2015
Captain
Location: Hampshire Age: 55-64 Bought For Daughter Occasion: Just because!
Fun tour of Hampton court so much history on our doorstep. The afternoon tea just finished the day off well. Delicious choice and an ultra friendly waitress.
What would you improve for next time? The British weather! It could have been warmer!
Would you recommend this product to a friend? Yes
Smashing Gift
04 March 2015
Happy Reviewer
Location: Bedfordshire Age: 55-64 Bought For Daughter Occasion: Anniversary
Hampton Court is such a lovely and interesting palace. So much to see inside and out. A recent change in the voucher has been being able to have the afternoon tea in the grounds of Hampton Court rather than having to go on to another venue, which was the case previously. This suited us very well.
What would you improve for next time? We much preferred the change of venue for afternoon tea. Much better being able to have it in the cafe at Hampton Court. The tea was fine for us - cup of tea or coffee, scone and slice of cake. However, this may not be quite enough for others.
Would you recommend this product to a friend? Yes
Afternoon tea was disappointing
19 June 2014
bubbles
Location: London Age: 25-34 Bought For Mum Occasion: Birthday
Overall the day was enjoyable and I'm glad I finally visited Hampton Court Palace. However, the experience was let down by the afternoon tea part . The drive to the Brook Kingston Lodge Hotel took about 10 mins from Hampton Court Palace, so not too bad but traffic was light. This deal would be much better if the afternoon tea was at a location closer or actually at the Palace, we would have used public transport if that were the case. The waitress at the Kingston Lodge Hotel was very friendly and helpful but we were not offered champagne, which is what the experience advertises. Half way through eating our afternoon tea I asked if we were getting champagne and she apologised saying she didn't realise the deal came with champagne, however I overheard a couple sitting a few tables away ask the same thing 10 mins before. So I would make sure you ask, otherwise I don't think they bother to offer, a shame when it's what you have paid for. The sandwiches that came with the afternoon tea were awful, the worst I have had. Three fingers of egg mayo, three of cucumber and cream cheese and three of smoked salmon. All on cheap white bread and with no seasoning or flavour. I had to add some white pepper to them just to make them edible. My husband couldn't stand to eat any of them after the first bite. However, the afternoon tea did improve when the cakes and scones arrived, The scones were warm with plenty of jam and clotted cream and I can't really fault the other cakes and treats that were on the plate. Its just such a shame the sandwiches let it down, I was not impressed by the afternoon tea experience.
Would you recommend this product to a friend? No
great day out
17 February 2013
pennylouise
Location: HUNTINGDON, CAMBS Age: 45-54 Bought For Daughter Occasion: Birthday
Really enjoyed our time at hampton court palace. We booked our afternoon tea for 5pm to give us plenty of time to look around. Would recommend the audio tour . We found the journey to the hotel was quite a distance, traffic very busy. Would have been nicer if it had been nearer to the palace. But the actual hotel and food was very good. A lovely day bought for us by our daughter!
Would you recommend this product to a friend? Yes
Afternoon Tea?????
14 August 2011
liskaljet
Location: Boloton Age: 55-64 Bought For Daughter Occasion: Birthday
I was given a gift of 'Historic Afternoon Tea' for two by my daughters. My husband and I chose Hampton Court as this was a place I had always wanted to see. We made our visit on July 24th 2011, Although we really enjoyed looking round the palace. The same cannot be said for our 'Afternoon Tea' experience which was nothing like what you would expect from the title. On production of our voucher we were told to pick a cake, scone with jam or cream, and a pot of tea or coffee. We were amazed to say the least. After some discussion with the manager when we told him we did not consider this to be afternoon tea, we were told by him to also pick a packet of sandwiches. This we ate in a busy noisy cafe. Not what I call AFTERNOON TEA.
Would you recommend this product to a friend? No
16 November 2010
Jean and Malcolm Glenn
Location: Age: 55-64 Bought For Daughter Occasion: Birthday
We recently went on a day out at Hampton Court with a champagne cream tea. The day at Hampton Court was amazing we had not been there for a long time and it had changed and become far more interesting. Lots to see and lots of lovely history. The strolling actors in full costume were very good and passed on a lot of bits of information that you had not thought of before. They have tried very hard to involve the public in the whole experience of the palace and it works. The disappointment was the cream tea. Firstly it would have been much better to have had it at Hampton Court as it would have given us more time and been far more relaxing. As it was we had to leave at 3.30pm with a very stressful drive though the one way system of Kingston upon Thames to a seedy hotel for a very ordinary cream tea. As we were driving the champagne was not an option and was replaced with orange juice. The catering at Hampton Court was extremely good and Im sure they would have been able to provide at least a cake and some tea or coffee their coffee was stunning. So our advice for your future customers is to make an arrangement with Hampton Court or one of the businesses that are literally across the road from the entrance to Hampton Court and cut out the long journey through Kingston.
Would you recommend this product to a friend? Yes
Hampton Court Palace and Champagne Afternoon Tea for Two -

£85