Witness the splendour of Kensington Palace on this tour, then enjoy Champagne & tea for two
Buy now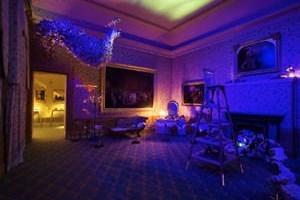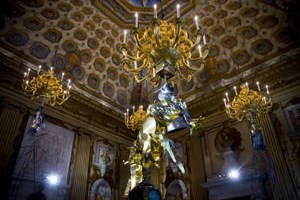 Experience the majesty and grandeur of one of the finest Royal buildings in Britain with this tour of Kensington Palace, and a decadent Champagne afternoon tea for two. Experience life as a 17th and 18th century royal courtier whilst making your way through the magnificent King's and Queen's State Apartments - adorned with magnificent paintings from the Royal Collection - and marvel at the Victoria Revealed exhibition, which explores her life and reign as wife, mother, Queen and Empress. After your tour, make your way to the Thistle Kensington Gardens Hotel where you will be served a delicious afternoon tea including a selection of sandwiches, scones, pastries and a glass of Champagne.
Kensington Palace boasts hundreds of years of Royal history, and has been home to Queen Anne, Queen Victoria and Diana, Princess of Wales. You'll explore areas of the Palace such as The King's Gallery and Sunken Garden as well as exciting new exhibitions. After your tour, you'll make your way to the elegant Thistle Kensington Gardens, a 10-15 minute walk away, for a tasty Champagne afternoon tea for two including a selection of sandwiches, scones, afternoon tea pastries and your choice of fine teas.

Victoria Revealed, a new permanent exhibition, will explore the life and reign of one of the palace's most famous residents - Queen Victoria - in her own words.
This experience is available at Greater London:
Greater London (London) - Kensington
Your voucher is valid for ten months. It is for two people. The palace is open from 10am and tea is served from 3pm until 5pm. Please allow up to two hours for your tour of the palace. Please be aware that your Champagne afternoon tea is not served in Kensington Palace, but rather the Thistle Kensington Gardens which is a 10-15 minute walk from Kensington Palace itself. Please note that some exhibitions may be closed on certain days without notice; availability depends on the circumstances of the day. Please note that as a historic building, some areas of Kensington Palace may be difficult for wheelchair users to access. Please note the minimum age for this experience is 18 years. We advise booking at least 48 hours in advance. All dates subject to availability.
Tour of Kensington Palace with Champagne Tea for Two
5
5
Culture, cake and champagne!
My friend and I decided to treat ourselves to a day out in London and chose this combination of culture and a champagne cream tea. Overall the trip worked out very well, the palace was fabulous - we learnt lots about the royals that lived there. A nice stroll across the gardens to the hotel for a champagne afternoon tea. The hotel, the Thistle Kensington Gardens was very welcoming, even if we were almost the only people in the restaurant! The champagne was good, the afternoon tea was slightly disappointing - we had to send the scones back as they were clearly old. The hotel was very busy with tourists coming and going and as it was open plan the ambience for an afternoon tea was not quite what we would have hoped for - we felt a bit like extras! A good value experience but think we'd pay the extra to have tea at the Orangery at the Palace next time..
14 August 2013
Great gift great service and food at hotel but did not enjoy Kensington palace not what we expected very little to see
28 June 2013
Tour of Kensington Palace with Champagne Tea for T
Tour of the Palace was very interesting and informative but the afternoon tea was disappointing. It was a good 2O mins walk from the Palace and the hotel had no character and was very corporate in apperance. It would have been much better if it had been in the adjoining orangery as it would have been inkeeping with the experience of Kensington Palace. As this gift was for our 4Oth Wedding Anniversay it was nowhere near as special as we had anticipated.
20 June 2013
Not worth £89
Kensington Palace was very interesting and the gardens are lovely. However Afternoon Tea is served in a small 3 star hotel above a petrol station with no view and is a 10 to 15 minute walk from Kensington Palace the tea was nice and staff good however no atmosphere.
27 February 2013