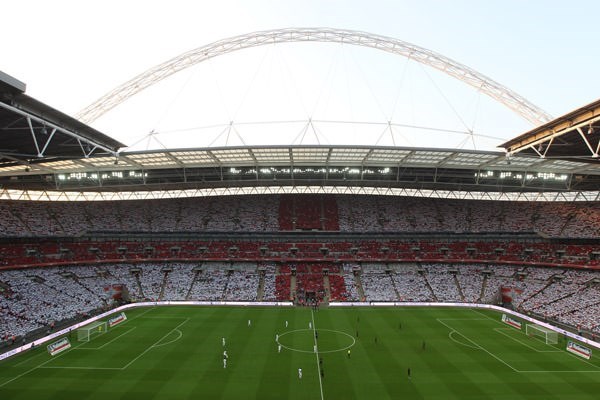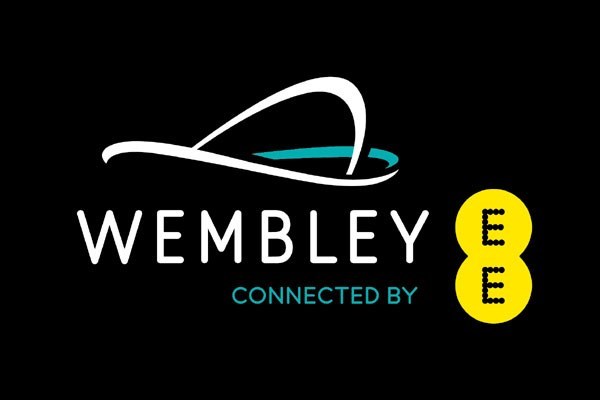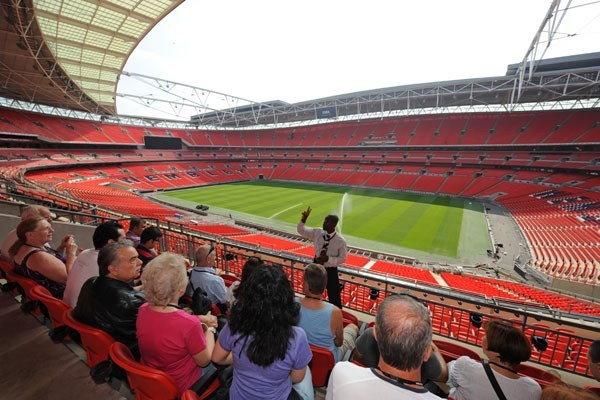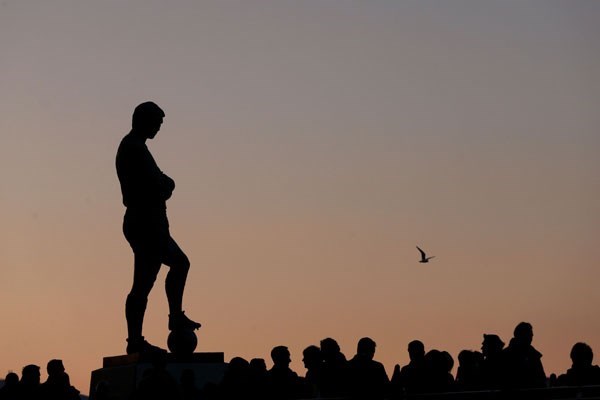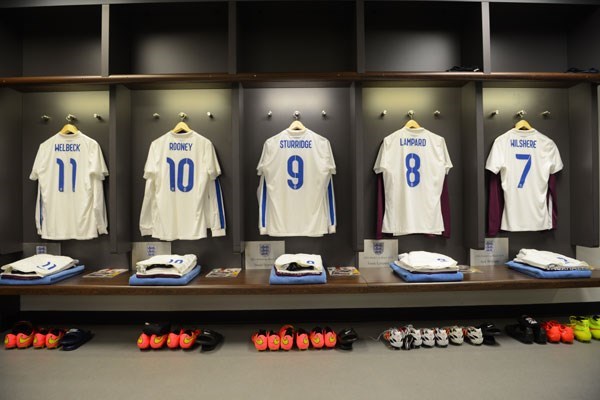 Summary

Fine Print

View on map
Experiencing the atmosphere of Wembley Stadium as the players do is something that most football fans can only dream of, but with this fantastic opportunity for two you can follow in your footsteps for real! During this guided tour you will get to see the players' changing rooms, treatment room and the warm up zone before the must longed for moment of walking down the tunnel and next to the pitch to feel like a real football player! Not only will you experience a tour of a lifetime, you will have the chance to have pictures taken with a replica FA Cup in the Royal Box! A fantastic way to end such a satisfying and thrilling day at the most famous stadium in the world!
What's included?
A fantastic guided tour of Wembley Stadium for two people
Soak up the atmosphere in the changing rooms, take your seat in the dugout and lift a replica of the FA Cup in the Royal Box!
Your voucher is valid for 10 months for two people
Please note that this voucher is valid for the Standard 75 minute Wembley Stadium Tour only
You must book in advance in order to avoid disappointment
Free entry for under 5's
Under 15's will need to be accompanied by a paying adult throughout the tour
All dates are subject to availability
This voucher cannot be extended
Information on tour dates is stated below:
Friday 27th February Full tour operating with last tour departing at 2pm, then viewing gallery walk up only from 2:30pm
Saturday 28th February Viewing Gallery operating, walk up only
Thursday 17th and Friday 18th September Full tours operating
Saturday 19th September Closed
Thursday 24th and Friday 25th September Full tours operating
Saturday 26th September Closed
Tuesday 29th September Blocked bookings
Wednesday 30th September Blocked bookings
What do I need to know?
You should allow 75 minutes for the tour
Tours operate from 10am to 4pm daily
There no tours when events are taking place at the stadium
If tours need to be cancelled or changed, you are free to re-book on the next convenient date
Further Terms and conditions apply
Adult Tour of Wembley Stadium for Two -

£34
Customer Reviews
118 out of 119 (99%) reviewers would recommend this product to a friend.
Read all reviews »
Great time at Wembly.
19 August 2015
GB
Location: Essex Age: 45-54 Bought For Partner Occasion: Christmas
Went on a morning tour with the sun shining! Tour Guide was fantastic and made the experience even better. He was full of knowledge, not just about the football side of Wembly, but all aspects. He had a great interaction with the group, especially as it was a mix of ages. The tour itself is brilliant and takes you to places you wouldn't normally see. (Exactly as it said with the tickets). There are amazing photo opportunities and our guide even acted as photographer! A highly recommended gift.
Would you recommend this product to a friend? Yes
great Sunday morning
19 August 2015
traceyfooter
Location: London Age: 45-54 Bought For Husband Occasion: Christmas
the morning was great met by a really nice tour guide very informative and funny kept everyone engaged. my husband really enjoyed it . my only complaint is if you want a picture with the cup a 6 x4 is £10 and the guy that took the pictures got really nasty when I took a picture of my husband standing next to it. sort of spoilt it for me, but was a great way to spend time with my husband on a Sunday morning
What would you improve for next time? the guy taking pictures. £10 for a 6x4 is well over the odds
Would you recommend this product to a friend? Yes
Excellent experience from start to finish
18 August 2015
Gladys
Location: Stratford on Avon Age: 55-64 Bought For Son Occasion: Father's Day
This was bought as a father's day gift from my son to his dad. Booking was so easy and then on the day they got delayed. It only took a 2 minute phone call to rearrange the time- no hassle whatsoever. My 'boys' then had a great day out -a great experience-some lovely photos-and all made even better by their guide who kept them well entertained. Thank you buyagift.
What would you improve for next time? Experience couldn't be faulted.
Would you recommend this product to a friend? Yes
Wembley tour
16 August 2015
Manchester1
Location: Bedfordshire Age: 18-24 Bought For Sister Occasion: Christmas
My nephew and I had the Wembley tour as a gift and we had an amazing time..better then we though it would be..the tour instructor was great..wasn't rushed..and we had the whole tour explained to us..had pictures taken with the cup..had an amazing day..thankyou
What would you improve for next time? Nothing it was all perfect..even the weather
Would you recommend this product to a friend? Yes
Great afternoon
13 August 2015
Jasey
Location: East England Age: 45-54 Bought For Myself Occasion: Christmas
we arrived close to start time , just made it as quite a queue to get in for later tours. Real mix of people from all over world on our tour. The guide was great , very knowledgeable but also quite light hearted , really made it an enjoyable experience . Didn't feel rushed & had lots of opportunities for photos. Brought for wife who is more of a football fan than me , but I also found it really interesting . Some amazing pictures through the stadium corridors showing its history. Tour length was about right & would recommend to anyone into their football or general interest in British history.
What would you improve for next time? us to get there earlier.
Would you recommend this product to a friend? Yes
Great afternoon out- Wembley Stadium
09 August 2015
Liney
Location: Birmingham Age: 45-54 Bought For Myself Occasion: Birthday
This was great - a gift for my husband but I enjoyed it too. Excellent value for money - our guide was great. We had got stuck in traffic and were running late for our booked time - called them and they were extremely helpful and when we arrived just booked us on the next tour which was only half an hour after our booked time, and only ten minutes after we arrived so no waiting around.
What would you improve for next time? Nothing - it was a great present.
Would you recommend this product to a friend? Yes
Tour of Wembley Stadium
08 August 2015
Shelby
Location: Milton Keynes, Bucks Age: 35-44 Bought For Husband Occasion: Christmas
Very enjoyable and informative tour. Suitable for adults and children alike. Behind the scenes of the changing rooms, press conference room, royal box and lots of facts about the stadium. Tour guide excellent and was interactive
What would you improve for next time? Better signage of where to go. The stadium is huge!
Would you recommend this product to a friend? Yes
60th Birthday Gift
06 August 2015
Elly
Location: Kent & Essex Age: 55-64 Bought For Wife Occasion: Birthday
4 of us went on this experience, it was a 60th birthday gift for my husband. We were booked on the 1330 tour but turned up a lot earlier, so we joined Rob on the 1230 tour. Rob was excellent he made sure everyone took an active part in the tour. The group was made up of people from Israel, USA, Germany, French, Italian, Denmark, Saudi Arabia and of course the UK. As usual when a mixed bunch of people get together we all supported different football clubs - Rob had a great memory for remembering who had allegiance to which club/country. If you are not interested in football it is still worth going because other events have taken place here over the years. We had a most enjoyable couple of hours. Thank you Rob.
What would you improve for next time? Cant think of anything
Would you recommend this product to a friend? Yes
Great tour
06 August 2015
Elisha
Location: Nottingham Age: 25-34 Bought For Wife Occasion: Christmas
Great tour of Wembley our guide was brilliant and had time for us. Our boys of 6and10 loved it all Would defo go again
What would you improve for next time? Nothing to improve
Would you recommend this product to a friend? Yes
Best gift ever
04 August 2015
Stevie
Location: Southampton Age: 35-44 Bought For Wife Occasion: Christmas
We had a real good time at Wembley with my family looking around the stadium. Fantastic looking at the pitch
What would you improve for next time? Get the tickets earlier
Would you recommend this product to a friend? Yes
Adult Tour of Wembley Stadium for Two -

£34