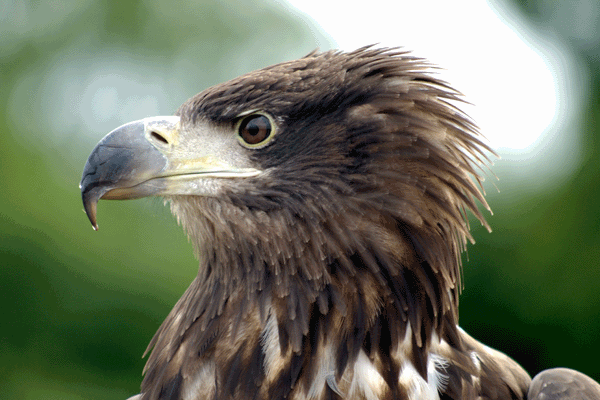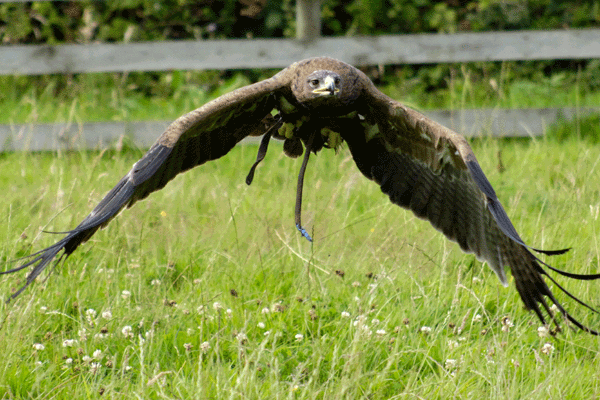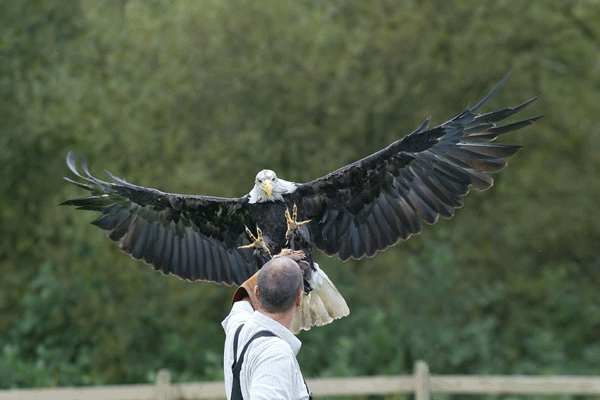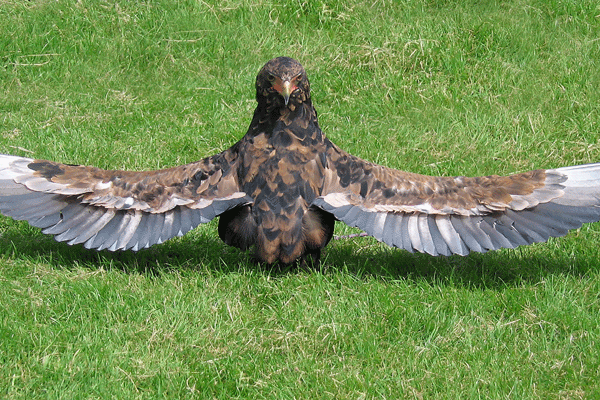 Summary

Fine Print

View on map
Spend three hours learning to handle magnificent and graceful birds, at this incredible centre with the North West's largest collection of birds of prey. Work your way up from small owls to huge and powerful falcons, vultures, and buzzards, gaining confidence with each experience. Your package includes a tour of the centre and you'll learn about the individual characteristics of the birds, wingspans and fly speeds, and their hunting habits. Supervised at all times by an experienced trainer, you'll fly some of the birds to the fist, an incredibly satisfying and humbling experience. The culmination of your training is a Hawk Walk, whereby you'll take a team of Harris Hawks out into the countryside for an amazing display of their grace and power, using your new handling skills. Watch the birds display their natural soaring, pouncing and mantling instincts. You'll definitely want to bring your camera for an incredible experience that will create memories to last a lifetime, and may even be the start of a wonderful new hobby!
What's included?
A half-day birds of prey experience for one in Cheshire
Any restrictions?
Your voucher is valid for 10 months
The minimum age to participate is 9
Please note that species encountered will be dependent on the season
What do I need to know?
All equipment will be provided, but you are strongly advised to bring a pair of wellies and wear suitable clothing for the weather
Birds of Prey Experience in Cheshire -

£65
Customer Reviews
12 out of 12 (100%) reviewers would recommend this product to a friend.
Read all reviews »
Great gift
21 August 2015
Nazzle
Location: Warrington Age: 35-44 Bought For Friend Occasion: Birthday
Lovely experience, very in depth and great quality
What would you improve for next time? All good
Would you recommend this product to a friend? Yes
fantastic present
10 August 2015
mrs bazzer
Location: Age: 45-54 Bought For Friend Occasion: Birthday
Bird flying experience. If you love birds of prey you will love this! Excellent day out!
What would you improve for next time? Nothing. It was Fab all round
Would you recommend this product to a friend? Yes
So enjoyable!
17 May 2015
DeePee
Location: Greater Manchester Age: 55-64 Bought For Son Occasion: Birthday
Opened up on time, no waiting about. Within 5 mins we were amongst the small birds we were to hold inside. Very knowledgeable and patient guide, Joe. We learned how to secure the birds to the gauntlets we wore. Then outside for a flying and feeding session with the bigger birds. Wonderful to be so close to birds we only ever see on films, the TV and in books, they were majestic! Watched a flying session for about 30 mins, again with a guide who knew her stuff and the birds very well, amazing! Grat sense of humour too. Then we wandered with 2 Harris Hawks for the nearest we could be to hunting and rewarding them for flying to us. Amazing! Would recommend this experience to anyone, whether interested in birds or not, they would thank you for it afterwards. I would go again to spend more time on site to see more of the many birds there, which you can do without the experience we had today.
What would you improve for next time? Nothing needed.
Would you recommend this product to a friend? Yes
something different
24 April 2015
marts
Location: cheshire Age: 45-54 Bought For Relative Occasion: Birthday
Received as a birthday gift- and it turned out to be brilliant. I've been to bird of prey centres before but only seen the birds on perches or flown in displays. This experience involves you from the start, learning how to tie the birds to perch/ gauntlet right through watching food prep, to handling various birds of prey and flying them. The guide was friendly and very knowledgeable. Watching them feed on your gauntlet may not be for the squeamish, but the whole event was special!
What would you improve for next time? Nothing
Would you recommend this product to a friend? Yes
Great experience
14 April 2015
Nonickname
Location: Doncaster Age: 55-64 Bought For Wife Occasion: Christmas
This was a great gift by my wife, and I had a very enjoyable day.the weather was bad with high winds and bitterly cold, however the experience was not affected as some of it was indoors. All the staff were very helpful and friendly and very knowledgable The highlight of the day was walking into the fields with three Hawks and watching them fly and then land on your hand This is the experience for any with an interest in birds I would highly recommend it to anyone and will return in the future
What would you improve for next time? Can't think of anything
Would you recommend this product to a friend? Yes
Great day out!
17 September 2014
LEE
Location: Age: 18-24 Bought For Wife Occasion: Birthday
Had an excellent day's falconry - something I'd always wanted to try. Our guide was very informative and happy to answer all our questions. It was so interesting that anyone with even the remotest interest in the hobby would enjoy it. Highlight was the 'hawk walk'. Will almost certainly return in the future.
What would you improve for next time? nothing - it couldn't be faulted
Would you recommend this product to a friend? Yes
The best gift ever
27 March 2014
Kayla
Location: Crewe Cheshire Age: 35-44 Bought For Friend Occasion: Birthday
When we got to the birds of prey centre we had a warm welcome from the all the staff.The young lady that did the induction was very informative about the birds that we were going to handle.It was a very full and fulfilling day I would recommend it to anybody that likes birds of prey birds.
Would you recommend this product to a friend? Yes
Awesome experience at a first class venue
06 September 2013
Cheshire Groudhog
Location: Sandbach, Cheshire Age: 45-54 Bought For Mum Occasion: Christmas
The set up and staff at the venue are absolutely first class. Our Falconer, Shelley, was incredibly knowledgeable, overflowing with enthusiasm and engaged everyone in the group superbly. She spoke of her own personal involvement in hand-rearing some of the birds. One particular Black Vulture named Bhuna had a very obvious close relationship with her and this was very special to see. All the other staff we met and dealt with were of the same high calibre. We were even lucky enough to meet and speak to the owner for quite a while at the end of the experience. What you see and experience at this venue is the culmination of years of dedication and passion for birds of prey and their conservation brought alive via wonderful staff in truly engaging surroundings. The owner has dedicated many years of his life to the particular conservation of a range of vulture species across Africa where he is currently involved in two such projects. This is real conservation and a window into the work being done by them is here to be seen at their bird of prey, eagle and vulture park in Cheshire. I cannot speak highly enough about this as an experience and would urge anyone who has any interest in natural history to share what is on offer here - you will not be disappointed. Keep up the great work every body and I will be returning here next year to repeat this experience with my sons.
Would you recommend this product to a friend? Yes
Fantastic experience
18 November 2011
Cordybk
Location: Stafford Age: 35-44 Bought For Myself Occasion: Christmas
This was a gift for my husband, I went as a participating spectator and our 3 year old son and grandparents went as mere spectators, we all had a thoroughly excellent time. The staff are very friendly and knowledgeable and certainly make this experience one that will be treasured. My son cannot wait to grow up and take the experience himself, I would like to thank all the staff who made our whole family so welcome and enjoyable.
Would you recommend this product to a friend? Yes
Enjoyable experience
14 October 2014
Acer
Location: Stoke on Trent Age: 55-64 Bought For Relative Occasion: Father's Day
The experience was informative and enjoyable providing you with close contact, handling and flying a good variety of birds. We had the opportunity in handling 7 different type of birds covering Harris Hawks, Barn Owls, Kestrel, Vulture, African Owls, Buzzard and Tiny Owl. The session was informative where you learned basics covering slip knots for tethering the birds, general handling and feeding guides as well as the birds habitats and characteristics. There was also the opportunity to wander around the aviaries to see the other type of birds that they look after.
What would you improve for next time? Although the presenter was informative it would be improved if there was a more up beat and enthusiastic delivery. I think the additional charge for accompanied guests to attend the viewing was expensive (£15). A smaller charge would be more appropriate.
Would you recommend this product to a friend? Yes
Birds of Prey Experience in Cheshire -

£65