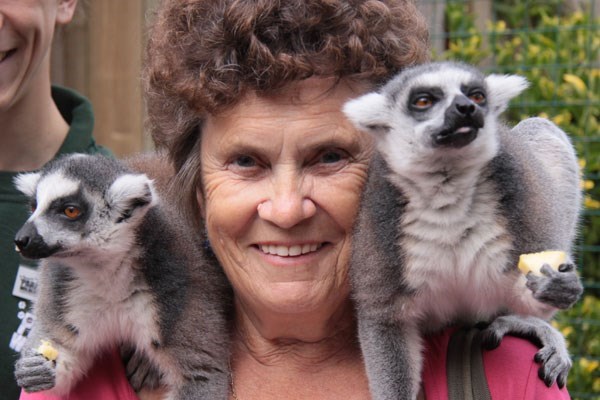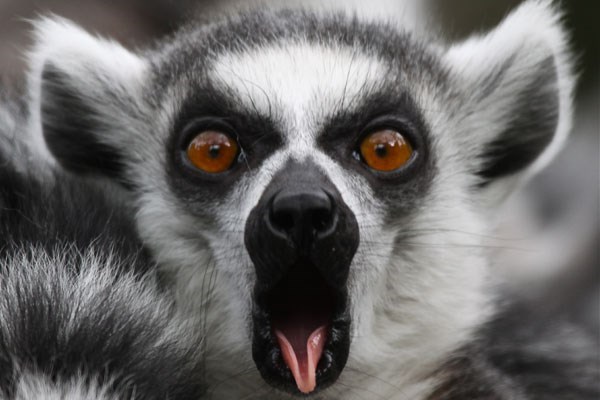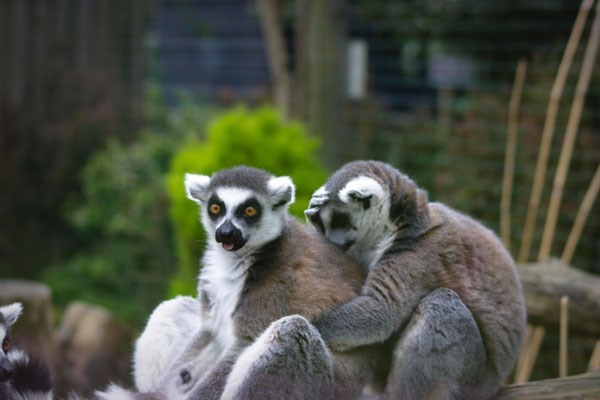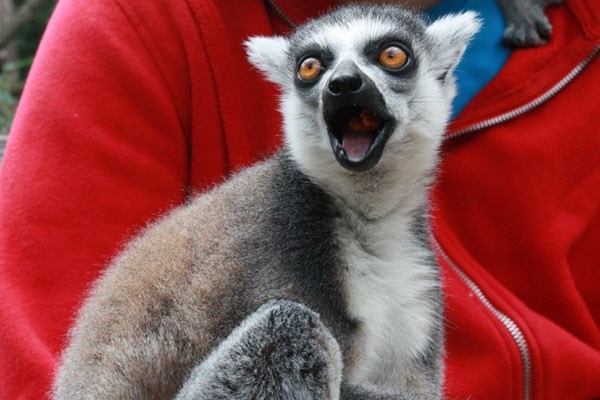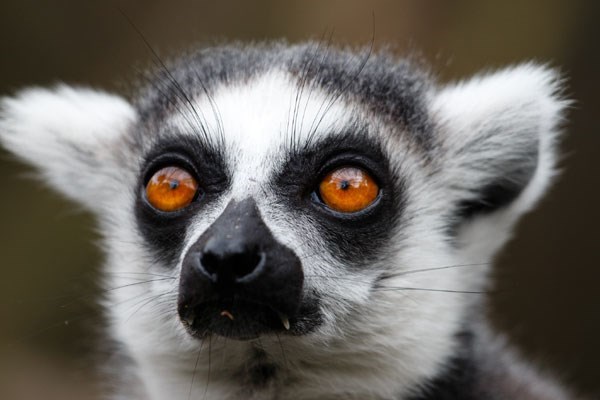 Summary

Fine Print

View on map
Lemurs are friendly, curious, and playful. With this unique experience you will get up close to the distinctively cute little Madagascan creatures with long tails and bright orange eyes, enter their enclosure at the wildlife park, meet them, and even help feed them their lunch. Entry to the whole park is included, so you can explore before and after your lemur experience, seeing exotic creatures including big cats, reptiles, spiders, farmyards animals, and birds of paradise. Make sure you're at the lemur enclosure for 12:30 though, in plenty of time for their regular lunch at 1pm! You'll be briefed by a member of the primate team and then go in to meet your new furry friends, feeding them by hand from a bowl of specially prepared food. They will come over to see you and you can interact with them - one or two of the lemurs may even hop on your shoulder to say hello! You can ask any questions of the knowledgeable keeper, and will get to take home a certificate to commemorate your special day!
What's included?
Admission to Paradise Wildlife Park for an entire day
Meet and feed the Lemurs at lunchtime
Any restrictions?
Your voucher is valid for 10 months
The experience is suitable for anyone over 10 years old
We advise you to check that you are up-to-date with your tetanus inoculations (ask your GP)
What do I need to know?
We recommend that you wear old clothes as the lemurs are likely to clamber all over you, and they are not toilet trained!
Spectators are welcome and will need to purchase standard admission at the gate
Meet the Lemurs Experience -

£99
Customer Reviews
15 out of 15 (100%) reviewers would recommend this product to a friend.
Read all reviews »
Perfect for animal lovers
06 September 2015
Daisy
Location: Cambridgeshire Age: 18-24 Bought For Partner Occasion: Christmas
My feeding experience was one on one with the keeper, which was really unexpected. The keeper was very knowledgeable, informative and answered any questions I had. The welcome I received by the zoo was very warm, they even offered hot drinks and a plate of biscuits on arrival. Highly recommended!
What would you improve for next time? No
Would you recommend this product to a friend? Yes
amazing
28 August 2014
zlosnica
Location: london Age: 25-34 Bought For Myself Occasion: Other occasion
Amazing, lemurs are such a sweet little animals. Would recommend that experience to everyone. A bit pricy, so you can maybe use it as a gift for special occasion.
Would you recommend this product to a friend? Yes
A real Gem of a Gift
08 April 2014
RSPBCPB
Location: Age: 55-64 Bought For Daughter Occasion: Birthday
The Meet the Lemurs was the most wonderful experience and its something I would recommend if you like animals. As child growing up watching Zoo Time with Johnny Morris I remember Dotty the Ring Tailed Lemur he had on the show, so it was a dream come true to meet and interact the Lemurs. The staff at Paradise Wildlife park were helpful and friendly and a special thanks to Annette the Lemur keeper who was a real star.
Would you recommend this product to a friend? Yes
I Want To Meet the Lemurs Again
04 April 2014
Lemur Lover
Location: Age: Over 65 Bought For Husband Occasion: Birthday
A truly wonderful experience. We had the Lemur enclosure to ourselves (this is standard) with a friendly and knowledgeable keeper. The Lemurs were of course the star, climbing gently on us to feed from the bowls that we were given. They are so gentle with very soft hands and feet. It all felt very natural as we were accepted as part of the furniture. This is something we want to do again!
Would you recommend this product to a friend? Yes
Awesome!!
02 August 2013
Mikey
Location: Staffordshire Age: Under 18 Bought For Mum Occasion: Birthday
This has to be the best experience ever. The staff were all very nice, the place itself was very clean and meeting the Lemurs - awesome!! I got to be in with them for over 1/2 an hour, feeding them & they were climbing all over me & tapping me to feed them. Amazing experience with amazing little animals - can't wait to do it again!!
Would you recommend this product to a friend? Yes
Amazing!! I have fallen in love with Lemurs
19 May 2012
Chappers
Location: Essex Age: 25-34 Bought For Myself Occasion: Anniversary
This was the most amazing experience, only wish I could have had longer with the little furry lovelies. They were so gentle, even when bounding off you. I even persuaded my petrified mum to go with me and she loved it. Once in a lifetime experience! Highly recommend this and I'm planning on going again!
Would you recommend this product to a friend? Yes
Lemurs are lovely!
26 April 2012
Annie
Location: Age: Over 65 Bought For Husband Occasion: Birthday
My husband and I went for this experience last weekend. The ticket includes park entrance,so you get an opportunity to spend as long as you want looking at the other animals. Must admit,I rather enjoyed feeding the goats, pigs and reindeer with the bag of carrots you can buy at the park. The tea part was awful. We were met by a rather bossy lady who herded us into a room. I was expecting a nice afternoon tea, but there was a mad scramble for the buffet style sandwiches and cake.We had to sit on shared trestle tables in a bland characterless meeting room. Really disappointing. The monkey part was great - the tour guide was passionate and enthusiastic and knew all the names, history and breeding plans of all the monkeys. The highlight was most definitely the time with the lemurs- they were adorable. Would have liked this part to last much longer, but it was cut short due to impending rain. Overall, a good day out!
Would you recommend this product to a friend? Yes
Fantastic Experience!!!
11 April 2012
Shay
Location: Maidstone, Kent Age: 35-44 Bought For Partner Occasion: Christmas
I got this gift as a present from my boyfriend for Christmas and went there today. Paradise Park is an amazing venue with plenty of raised platforms to view the animals from. You can get fairly close to most of the animals and we were able to get some great photos. The experience included the park ticket, as well as afternoon tea, which consisted of sandwiches and cakes and was very nice and well presented. The tour of the monkey and ape enclosures was very informative and then we were taken into the Lemur enclosure where we fed the Lemurs, while they sat on our shoulders. They were very friendly and playful and so cute! It was a fantastic day out and I would thoroughly recommend it!
Would you recommend this product to a friend? Yes
INCREDIBLE!
18 March 2012
Tom O'Sullivan
Location: Liverpool Age: 18-24 Bought For Myself Occasion: Christmas
I bought this experience for myself and my girlfriend to do as a christmas present. We did the experience in march, we where both really excited about going into the Lemur enclosure and when we arrived at Paradise Wildlife Park we where straight out of the car and into the discovery centre where they booked us in and stamped us for free entry into the park. We where told to come back at 12:30pm for our experience so we went and had a look round the park and the multitude of animals they had there, all the animals where healthy and in well maintained enclosures. you really get face to face with the tigers, snow leopards etc. much closer than any wildlife park i've ever been too. We went back to the discovery centre at 12:30pm and where introduced to the rest of our group by a very switched on and polite zoo keeper. We watched a short video about monkey conservation and had an array of free refreshments to choose from. We then headed out on a guided tour of the whole park mainly focusing on the primates. Our leader knew every question you had to ask her and was really informative, polite and fun. She had prepared closed food boxes to put into one of the monkey enclosures to show how intelligent and inquisitive they are when it comes to getting food out of small holes, was really interesting to watch and that is what the video i uploaded is of. After our tour we all headed down to the lemur enclosure and where handed grapes on our way in to feed the lemurs. There was a maximum of 6 people in the enclosure at once but our guide split our group down to three which was awesome because there where 8 Lemurs against 3 people, It was a real laugh being in there with the lemurs while they jump all over the place and onto your shoulders, legs, head, face, anywhere they can grab onto really, they are every so friendly and playful. we got some great photo's while we where in there and our keeper was on hand at any moment if you wanted her to take a photograph or get more monkeys onto you. you spent quite a while inside the enclosure and it was well worth the amount that I paid. After our Experience we where taken back to the discovery centre and where presented with a lovely Lunch Time meal all courtesy of paradise wildlife park. This experience was up there in my Top Five all time favourite's i absolutely loved it and so did my girlfriend, everyone we spoke to after the experience felt exactly the same. DEFINITELY doing this again. We drove all the way down from liverpool for this experience and it was definitely worth the drive, i have already recommend this to a lot of my friends and would highly recommend it to anybody else who likes animals.
Would you recommend this product to a friend? Yes
Brilliant park and brilliant day
08 February 2012
Lottie
Location: Grantham Age: 18-24 Bought For Myself Occasion: Birthday
I bought the gift for myself and my partner, we had never heard of paradise park but after a pleasant drive there, we discovered the wonders that lie there. Unfortunately it wasn't the best weather as it was full of ice but that didn't stop the staff! There were very polite. We had a look around the park and its lovely so much to see and do (mainly warmer weather). We then met up in the hall with other group members and got offered a lovely coffee and biscuits. We then got shown around all the monkeys and then into the lemur enclosure and got to hand feed them. After all of this we got given a lovely buffet and hot drinks. All in all a very good day, and were even going to go back in the summer. Enjoy.
Would you recommend this product to a friend? Yes
Meet the Lemurs Experience -

£99