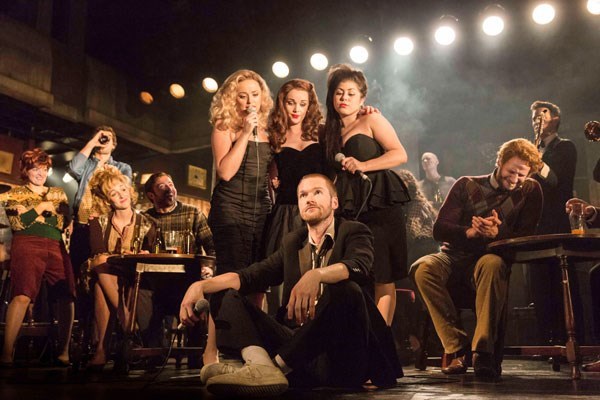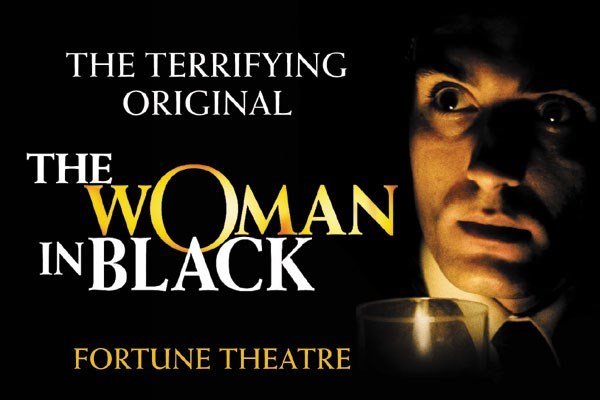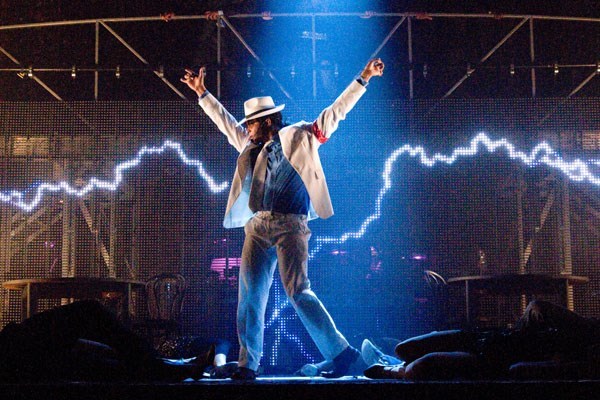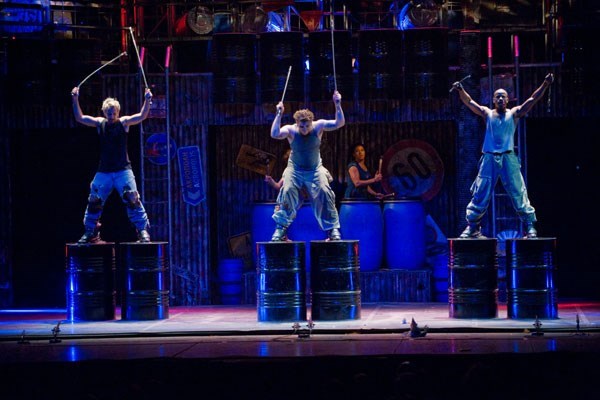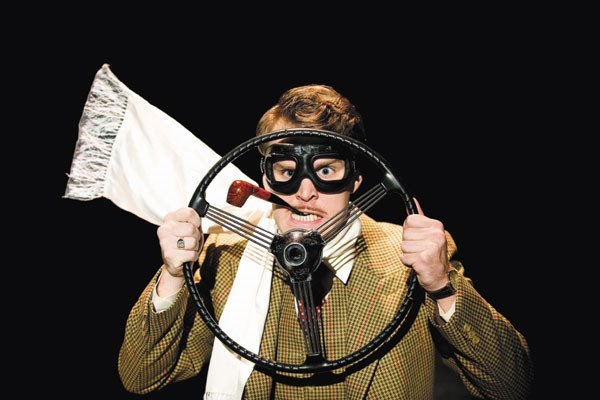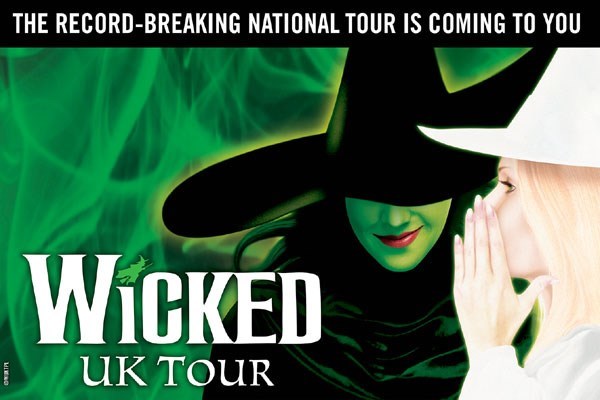 Summary

Fine Print

View on map
The bright lights of London's glittering West End are calling you with this great chance to enjoy a meal and a show for two in the city's world famous theatre district! You'll begin with a delicious two-course meal for two in a central restaurant hand-picked for its top quality fare, mere minutes from your chosen theatre. After a short walk, it'll be time to take your Upper Circle or Balcony seats for a world-class show - whether it's a smoothly choreographed show like Stomp, or a spooky thriller like Wicked, this experience is bound to be one to remember.
Two tickets for balcony or upper circle seats, depending on the show and availability for your chosen night
A two course pre-theatre dinner at a West End restaurant hand selected by a specialist team to suit your theatre experience to make it a memorable occasion!
Shows are regularly updated
Available shows currently include:
- Stomp: (Mon & Thur eve, Sat matinee) available until 5th June 2016
- Thriller: (Tue - Thur eve and Sun both) available until 17th April 2016
- Woman in Black: (Tue - Thu) available until 30th July 2016
- Wicked: (Mon-Fri eve and Wed mat) available until 4th November 2016
- Sunny Afternoon: (Mon - Thu eve and Wed mat only) available until 31st March 2016
Any restrictions?
Your voucher is valid for 10 months for two people
A minimum of 4 shows will be offered at all times
This theatre welcomes wheelchair users, however the supplier can only allocate patrons who require wheelchair access in specific areas as indicated by the theatre according to their health and safety policy and independently of the general allocations available for this experience
Exclusions; School holidays, public holidays, (Christmas/Easter) some bank holidays or summer period maybe excluded. Please check before booking
Exclusion periods are subject to change without notice
What do I need to know?
Participating restaurants and shows are subject to change and availability
All menus are table d'hôte and all include a vegetarian option
Theatre and Dinner for Two -

£95
Customer Reviews
107 out of 132 (81%) reviewers would recommend this product to a friend.
Read all reviews »
Great day had
18 November 2015
Davecfc
Location: Age: 55-64 Bought For Friend Occasion: Christmas
We chose to go and see Thriller Live, what an inspired choice that was. It is quite simply a great show, prior to the show we had Dinner at Spagetti House whilst the menu was set to just 4 mains the choice was good and the food was excellent. Would definitely recommend.
Would you recommend this product to a friend? Yes
Overpriced
07 November 2015
Becca
Location: Age: 25-34 Bought For Myself Occasion: Just because!
Show and dinner for two, £94 yet tickets are £27.50 + dinner for £11.95 =£78.90, meaning I paid an extra £15 for the hassle of having to put a code in here and book through xyz. However with that said I had a plesent meal and lovely evening. Next time i would book individually
What would you improve for next time? More food choice?
Would you recommend this product to a friend? No
Great trip to the Theatre
19 October 2015
bibby
Location: Bedfordshire Age: 25-34 Bought For Myself Occasion: Just because!
I thought this deal was good value for money. The meal before hand was good and the location was great (central Covent Garden). It was a short walk to the theatre where we enjoyed a matinee performance. I would definitely book a similar deal again.
What would you improve for next time? Desert or a drink to be included with the meal would have been even better.
Would you recommend this product to a friend? Yes
mephis and dinner
16 October 2015
fluffynana
Location: march cambridgeshire Age: Over 65 Bought For Son Occasion: Birthday
We enjoyed pre theatre meal at sway, meal was excellenf. The theatre was not far away walking was easy. Memphis was a brilliant show vibrant and energetic wonderful experience. The down side of the evening was the seating. Its far too low and the leg room was pitiful. I have arthritus and found this most uncomfortable. Old theatres when people were far shorter.
What would you improve for next time? Not sure if seating can be changed but thats what would make the evening more comfotable for me.
Would you recommend this product to a friend? Yes
excellent evening.very well organised
08 October 2015
indi2
Location: Age: 45-54 Bought For Wife Occasion: Birthday
The whole evening was enjoyable. The restaurant expected us. We were served immediately. Food was excellent. The show was enjoyable. Would recommend this package for yourself or as a gift.
Would you recommend this product to a friend? Yes
Great show but not great value for money
06 October 2015
Willow
Location: Surrey Age: 25-34 Bought For Relative Occasion: Birthday
A small list of shows to choose between but there were some good ones to choose between. We saw Wicked which is amazing although the seats were very near the back and when looking online I could buy those seats very cheap myself. We could still see the show well but too far away to make out detail. I asked about upgrading them and that would have been £50 each - double the price of the voucher! We had the dinner at DoubleTree at the Hilton which had great service and good quality food. The booking process was quite tedious with shows being suspended and I was told different things by different advisors and kept on hold for a long time. Be prepared for having lots of options available to you when you phone to book as I had to make numerous phone calls. Bear in mind that if you don't live in or aren't staying in London, the availability can be tricky as most of them don't offer weekends. When you break it down I don't think you save any money, if anything you could probably book it seperately for a bit cheaper!
What would you improve for next time? Online booking process, more weekend availability, better prepared advisors/communication about what shows are available, better seat allocation - not great value for money.
Would you recommend this product to a friend? No
Fantastic theatre experience
27 September 2015
Colly42
Location: coventry Age: 35-44 Bought For Husband Occasion: Christmas
We booked pre theatre dinner at Prezzo. The food was lovely couldnt fault it. We then had 2 great seats to see Wicked. .... amazing show.
What would you improve for next time? The dinner could of been a little earlier.
Would you recommend this product to a friend? Yes
Pity about the Rain
03 September 2015
angiebabe
Location: oxon Age: Over 65 Bought For Daughter Occasion: Christmas
Food was good although tables were very close together. Show improved after a slow start and was excellent. We received an upgrade on arrival. Pooring of rain as we came out of restaurant for the walk to the theatre.
Would you recommend this product to a friend? No
Glass half full
13 August 2015
Skip
Location: South east Kent Age: 55-64 Bought For Relative Occasion: Christmas
Excellent show and theatre, restaurant nearby although atmosphere and size not suited to our preference. Menu choice very limited and not particularly tasty, drinks, that we expected to pay for, were very expensive. Very noisy, our first and last visit to this restaurant.
What would you improve for next time? It would be nice to have a choice of restaurants to add to the show choice on a mix and match basis, although I know proximity will have a bearing. This seems rather churlish as this was a gift to us but the restaurant and meal did detract from the experience.
Would you recommend this product to a friend? Yes
Great value gift
28 July 2015
Luckyluckylucky
Location: Kent Age: 45-54 Bought For Colleague Occasion: Birthday
Fantastic show, good seats. Sway restaurant had fab food, lovely place to be in and the bottles of wine were half price til 8pm! Easy to arrange and actual tickets posted to you.
What would you improve for next time? Nothing
Would you recommend this product to a friend? Yes
Theatre and Dinner for Two -

£95