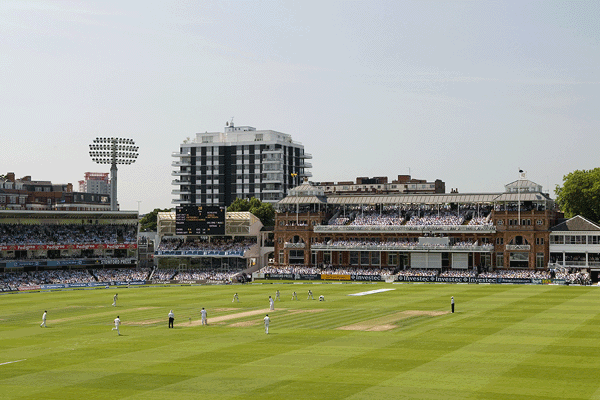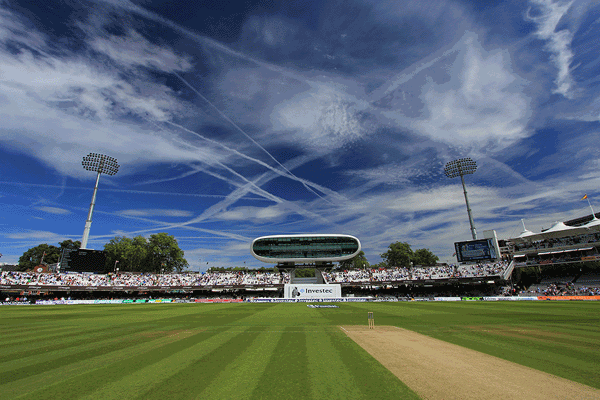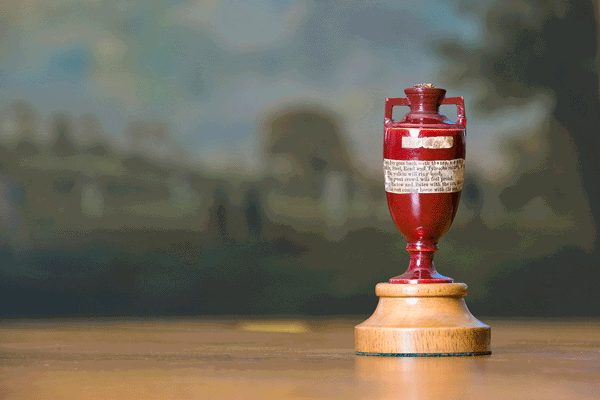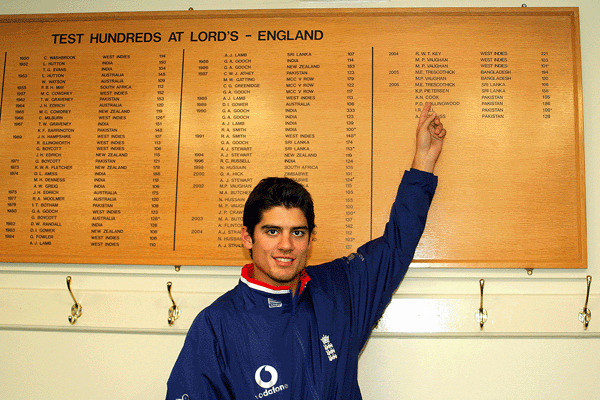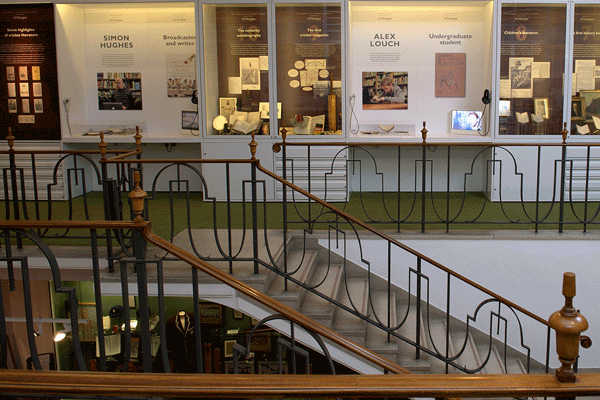 Summary

Fine Print

View on map
The ideal treat with a difference for any cricket fanatic, this tour of Lords brings over 400 years of history to life. You'll start at the fantastic MCC Museum, with its plethora of fascinating exhibits and memorabilia donated from some of the greats of the game, including the precious Ashes Urn. Once you have had a chance to browse the museum, your knowledgeable and enthusiastic guide will begin this extensive tour. You'll be taken to the famous Long Room, filled with beautiful portraits and paintings of some of the greatest moments in the sport's history, before being led down to the player's dressing room where you can truly begin to soak up the atmosphere of a match day. You'll also pass the Lords Board of Honours which is littered with the names of the game's greats. Once complete, you will be taken to the Lords shop where you can pick up a souvenir of your day. Howzat for a great day out?
What's included?
Entrance to the MCC Museum for two adults
A comprehensive tour of Lords for two adults
Any restrictions?
This voucher is valid for 10 months for two adults
Tours run all week round at 10am, 12pm and 2pm
Tours do not operate on match days and other selected days. All available dates are held with the supplier
What do I need to know?
Contact the club directly to redeem your voucher, at which point they will let you know what dates are available for your tour
This is a group tour, so you will not be shown around individually
Due to works at the location, certain advertised elements of the tour may not be accessible; however you will be made aware of any changes to the schedule on the day
Times of tours are subject to alteration and tours can be subject to cancellation at short notice
All dates subject to availability

Tour of Lord's Cricket Ground for Two -

£36
Customer Reviews
78 out of 78 (100%) reviewers would recommend this product to a friend.
Read all reviews »
Very informative
30 September 2015
SPCJ45
Location: Surrey Age: Over 65 Bought For Wife Occasion: Birthday
This was a great experience even though I'd been to Lord's on several previous occasions including being a member's guest. Our guide was excellent and provided some good insights to Lord's and the way it works. We had excellent weather on the day of the tour - might be a different experience if it was raining although a lot of the tour is inside. There were some disappointments as there was a significant amount of building and maintenance work going on at the ground - media centre closed (we were pre-advised about that); floodlights being taken down; one stand being demolished prior to rebuilding; home dressing room closed - so more disruption than might normally be the case so do check before booking your visit. Lunch at the Lord's Tavern was fine with plenty of choice and including a drink.
What would you improve for next time? More transparency regarding disruption at ground which might mean giving people more flexibility when making their bookings e.g. extending booking deadline if exceptional disruption or major element of tour not available.
Would you recommend this product to a friend? Yes
Father's Day gift
25 September 2015
SuperWife
Location: West Sussex Age: 45-54 Bought For Son Occasion: Father's Day
We found the tour to be both interesting, informative and very good value for the price we paid. It was good to see behind the scenes, even down to the players dressing rooms and going out on to the players balcony that looks out over the ground. Our tour guide was very knowledgable and managed to keep us interested for two hours! I would recommend this tour for the cricket lover and also for those who do not like cricket quite so much! Lunch at the Lord's tavern was very good and the food came out quite quickly. The staff were friendly and polite at all times.
What would you improve for next time? Lunch was only one course - a pudding included would be better!
Would you recommend this product to a friend? Yes
Good experience
21 September 2015
Smiley
Location: Cambridgeshire Age: 55-64 Bought For Myself Occasion: Christmas
I bought this as a Christmas present for my partner. We both went on the tour and even though I am not a cricket fan we both found the whole tour very interesting and informative. Our guide (Brian) was very good and he delivered the information in a great way so it was entertaining as well as educational. The meal afterwards at the Lord's Tavern was very nice and altogether we had a very good day out.
What would you improve for next time? Nothing
Would you recommend this product to a friend? Yes
Tour of Lords 16th September 2015
19 September 2015
Nick
Location: Age: 55-64 Bought For Relative Occasion: Birthday
Excellent and knowledgeable guide provided great anecdotes and painted a fantastic picture of the history of cricket and Lords in particular. A reall thrill to enter the home changing room and sit where legends of the game have sat. Very informative and an enjoyable day. Only disappointment was the Lords Tavern - its just a pub that happens to be next to the ground; service was very slow..
Would you recommend this product to a friend? Yes
Very good but...
19 September 2015
MrC
Location: Cambridge Age: 45-54 Bought For Wife Occasion: Birthday
...what we had of the tour was excellent but the information with which I was supplied by phone in advance of our arrival was a little misleading. Firstly, I was advised that booking wasn't necessary, despite the note to the contrary on the Buy-a-Gift website. The person to whom I spoke said that we could just turn up but this transpired to be incorrect. It wasn't an issue because the tour wasn't very full but this would have been a problem on a busy day. We were specifically looking forward to seeing the pavilion and I was told that this element of the tour was only unavailable on "major match days", i.e. England games, which is absolutely fair enough. On the day of the tour, Middlesex were playing Yorkshire in a County Championship game and this was apparently sufficient to make the pavilion off-limits. This really should be clarified since I am sure the pavilion is a major reason for most to want to visit this iconic ground. On the plus side, we were permitted to stay and watch the cricket for free, which was very welcome. One other point; upon arrival we were given our voucher for lunch, on the reverse of which was noted that booking was essential. Not a great first place to make people aware of this! Of course, when we tried to book, we were told that they were full but could squeeze us in after 2pm. By that time, the inclusive menu was bare but the restaurant staff were very accommodating and allowed us to choose other items. All-in-all, a very good experience. However, booking is absolutely essential for everything and the communications at the ground could definitely be improved upon.
What would you improve for next time? Communications when booking and specific clarification of what is and isn't included on a particular day.
Would you recommend this product to a friend? Yes
Great for Cricket lovers
16 September 2015
vagabond
Location: Age: Over 65 Bought For Partner Occasion: Birthday
The tour of the home of cricket was amazing and very informative, the guide we had was good and knowledgeable.
What would you improve for next time? Service in the Lords Tavern
Would you recommend this product to a friend? Yes
Birthday treat
15 September 2015
Benny
Location: Guildford Age: Over 65 Bought For Relative Occasion: Birthday
A very enjoyable lunch followed by an interesting and informative, comprehensive tour. Excellent guide whose knowledge of the game was much appreciated.
What would you improve for next time? Nothing needs improving. Only problem was booking,the tour with our voucher as it was not recorded but quickly sorted.
Would you recommend this product to a friend? Yes
Bowled over
05 September 2015
Gillybean
Location: Birmingham, West Midlands Age: 55-64 Bought For Friend Occasion: Anniversary
A truly wonderful experience for cricket lovers. The tour of Lords Cricket ground was fascinating in terms of its history and what is planned for the future. To see the Ashes Urn just after winning the 2015 Ashes series was incredible. We even got to sit in the players dressing rooms and stand on their balconies. Also, sitting in the media centre made us feel we had followed in Jonathan Agnew's footsteps! What a gift to receive!
What would you improve for next time? Nothing!
Would you recommend this product to a friend? Yes
Dry Lords
31 August 2015
Paw564
Location: Hornchurch,Essex Age: 45-54 Bought For Son Occasion: Anniversary
The actual tour lasted 1 hour 40 minutes and was conducted by a MCC member. The guide was extremely knowledgeable. However we were constantly told no photography in large parts of the buildings. Once in the long room which was covered in paintings which remained untold. There was no explanations. We were taken to all parts and at no stage were we offered or was there any refreshments available for purchase or otherwise. It seemed we were whisked in and whisked around and then out. It was a very informative tour but would have so much better with the ability to have access to a cafe or bar on site. There are tours every hour . More time could have been devoted to the beautiful oil paintings of past players and administrators. Not one word was spoken of any of the paintings their origins or history. There are a lot of steps involved and not suitable for pushchairs or those with limb ptoblems
What would you improve for next time? More time through tour and refreshments made available
Would you recommend this product to a friend? Yes
Great experience
24 August 2015
Jane's mum
Location: Sheffield Age: 55-64 Bought For Friend Occasion: Birthday
Fabulous tour for any cricket lover. Amusing, knowledgeable guide, best behind the scenes look at the ground. Pleasant lunch.
What would you improve for next time? All good!
Would you recommend this product to a friend? Yes
Tour of Lord's Cricket Ground for Two -

£36