Grab your exercise buddy and get into shape with this half day fitness retreat at Hillmotts
Buy now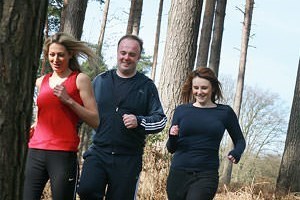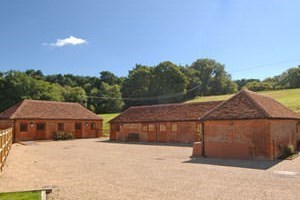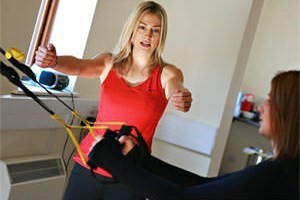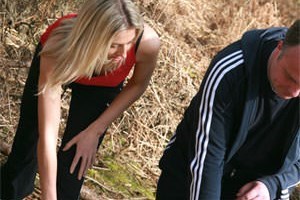 There is still plenty of time to order for Christmas – check our delivery timings for more information. Click here »
Kick start a brand new fitness regime with this motivating half day session at Hillmotts Luxury Retreat. After your three hour exercise session including TRX training, Zumba, Yoga, Kettlebells and Circuit Training you'll attend an informative talk about nutrition and fitness. Your session includes a healthy lunch and, to ensure you get the most out of this experience, you will also be given a one-month diet and fitness plan that will give you a better understanding of how small changes to your diet will make a big difference to your life!
This programme takes place in Hillmotts' 2,000 acre country estate in Buckinghamshire, just 30 minutes outside of London. Upon arrival you will be greeted by the staff at Hillmotts Luxury Retreat, who will guide you through a brief tour of the premises. This experience will include three hours of exercise sessions including:

Circuit Training
Circuit training is a combination of high-intensity aerobics and resistance training designed to be easy to follow and target fat loss, muscle building and heart fitness. An exercise "circuit" is one completion of all prescribed exercises in the program. When one circuit is complete, one begins the first exercise again for another circuit. Traditionally, the time between exercises in circuit training is short, often with rapid movement to the next exercise.

Yoga
Yoga helps shape long, lean muscles as many yoga poses require you to support the weight of your own body in new ways. Some exercises require you to move slowly in and out of poses, which also increases strength and muscle tone. Stretching your tight body in new ways will help it to become more flexible, bringing greater range of motion to muscles and joints. Over time, you can expect to gain flexibility in your hamstrings, back, hips and more. Yoga offers excellent benefit to everyone no matter what their physical training background is.

Zumba
Zumba is a popular fitness program inspired by Latin dance. The word "Zumba" comes from a Colombian word that means to move fast and have fun, which is just how people describe the routine. Using upbeat Latin music together with cardiovascular exercise, Zumba is aerobic dancing that is lots of fun and easy to learn.

Kettlebells
Kettlebells give you a full body workout, and this session will improve your strength and tone those muscles quicker than anything else out there!

TRX
The TRX Suspension Training builds superior muscular balance, joint stability, mobility and core strength helping you perform better in any sport. It also improves posture and prevents future injuries. The TRX Suspension Training System enables you to perform literally hundreds of total body exercises and also helps you lose weight.

During your session you'll also receive a healthy lunch.

After your exercise session you will also receive a talk on nutrition and fitness. This one hour talk focuses on diet and how it affects your mood and energy levels. You'll come out with a better understanding of how some small changes to your diet will make a big difference to your life!

At the end of your second session you'll receive a debrief and will be given a month-long Exercise/Nutritional Plan to help you put your new found awareness into action.
This experience is available at 3 Locations:
Derbyshire (Midlands) - Ashbourne
Dorset (South West) - Blandford Forum
Oxfordshire (South West) - Chipping Norton
Your voucher is valid for 10 months. This experience is available seven days a week. Minimum age is 16. Any level of fitness is permitted. This experience will last approximately five hours. You may also enjoy an optional spa treatment or hike (subject to additional cost). All dates are subject to availability.