Journey along the Thames with this breathtaking cruise and take in Oxford's stunning views from this unique perspective
Buy now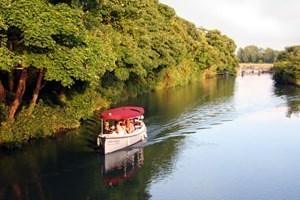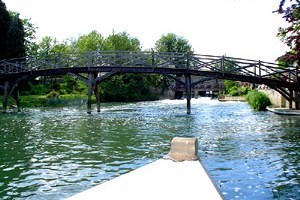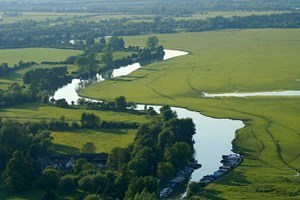 The gorgeous banks of the Oxford countryside provide the backdrop for this serene and beautiful cruise along the Thames, following the route originally taken by Lewis Carroll and Alice Liddell some 150 years ago. Inspiring Carroll's masterpiece 'Alice in Wonderland', the breathtaking Oxfordshire landscape is sure to relax and restore you, and provide plenty of opportunities for photos whilst you gently drift along in a stunningly furnished river boat.
Your enchanting cruise experience departs Folly Bridge at 12.30pm. Among the many breathtaking sites you will see Quaint Osney Island, well-loved allotments, gardens and the ancient Port Meadow - all of which are off the tourist trail but represent some of Oxford's most beautiful and intriguing scenery. Port Meadow, a vast area of common land, has remained almost unchanged since prehistoric times and supports plants and bird-life in abundance. At the top of Port Meadow is Godstow.

Godstow was the ultimate destination of Alice and Lewis Carroll and is the site of their famous picnic during which Carroll created his story. Godstow is also the site of Trout Island, an inspiration for another of Oxford's literary icons, C S Lewis, and his stories of the land of Narnia. The trip also passes through Osney Lock - one of the deepest on the Thames! The whole trip will take approximately 2 and 1/2 hours.
This experience is available at Oxfordshire:
Oxfordshire (South West) - Oxford
Your voucher is valid for 10 months for two adults. The cruise departs promptly at 12.30pm and lasts approximately 2 and 1/2 hours. This experience runs from 1st April until 31st October. There are no maximum height or weight restrictions. If inclement weather on the day you have booked prevents the cruise from taking place, all measures will be taken to try and re-book you for another date of your choice. All dates are subject to availability.
Spirit of Oxford Cruise for Two
2
2
Wonderful afternoon
This present was given to me at christmas and we booked it for June. We had a lovely guide who was full of character, the food and bottle of wine was wonderful. It was a great experience and would highly recommend this adventure!
23 June 2013
bit disappointing
Whilst we thoroughly enjoyed the leisurely ride down the river if were to do it again we would suggest taking your own lunch! At a cost of £13 per head for a 'hamper' which actually consisted of a plate rather unappetisingly piled with cooked meat, salmon, cheese and grilled aubergine and a basket containing sufficient for half a piece of bread per person, with a bowl of strawberries and cream after, all presented on a table - no sign of a hamper - it was not the enjoyable dining experience we were expecting - out of a boat of 11, seven people were eating (a little embarrassing as they hadn't even brought anything with them to eat). We were offered our wine - which for 7 should have been 3/4 bottles, only two were drinking so they only received one bottle of wine (don't know where the others went) were offered small cartons of orange or apple juice or water - all in all rather disappointing, could have put together a much more appetising and enjoyable lunch for a lot less myself!. The captain was very good (had to work hard as waiter and driver!) and had a lot of local knowledge, but think we were all a little disappointed by the lack of an Alice in Wonderland experience.
16 September 2012