Drive both a Mitsubishi and a Subaru with this driving experience
Buy now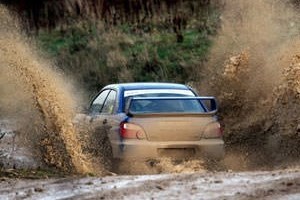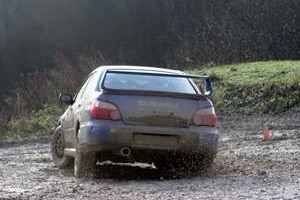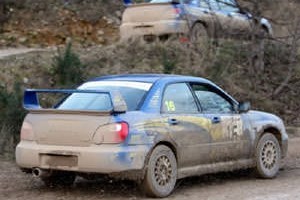 You can experience the best of both worlds with this brilliant supercar and rally driving experience. Over six sessions you'll have the unique opportunity to drive both a Mitsubishi Lancer Evolution and a Subaru Impreza WRX STi across a challenging off-road course. Your heart will race as you tackle the terrain in each of these super-charged speed machines, learning impressive rally skills with the help of an expert instructor.
This intensive Extreme Supercar Experience gives you half a day in a Mitsubishi Lancer Evolution and half a day in a Subaru Impreza WRX STi ! Not only will you be able to get to grips with new rally skills and techniques, this experience tests you to apply them to two very different Group N rally cars! Your instructor remains the same throughout the day to allow you to learn and progress as much as possible throughout the day. Your experience will include the following six sessions:

Sessions 1-3
This session will involve your instructor getting you familiar to the car (Evo/Subaru) whilst breaking down the basic rally driving skills for you to learn as quickly as possible. By session three you will have progressed to more advanced skills including the ever-elusive slide.

Sessions 4-6
This is when things get serious: you will jump into whichever car you didn't drive in the morning (Evo/Subaru) and in these three sessions you will begin to find your stride whilst adapting to a new car! Try and cement in your new skills whilst experiencing different grip and acceleration levels than in the other car!
This experience is available at 3 Locations:
Hampshire (South East) - Aldershot
Lincolnshire (Midlands) - Grantham
West Yorkshire (North) - Bradford
Your voucher is valid for 10 months. The West Yorkshire location is available from March 2011. Your experience will begin at 9.00am. Maximum height 6' 6". Minimum age 18 years. Participants must hold a full driving licence which must be presented on the day. You will be required to sign an activity form prior to participating on the experience. Drivers are divided into groups of 4 to share the same cars and instructor throughout the experience. Spectators are welcome at an additional cost - please check with the supplier upon booking. All dates are subject to availability.
Extreme Rally and Supercar Driving Experience
1
1
Good cars and instructors, needed lunch providing
I opted for the full day driving experience. The day follows the description on on the site pretty accurately, but please note when they "break for lunch" you don't actually get lunch provided - so ensure you bring a packed lunch, or can drive into the nearest town. This is the first full day driving activity that I've done where lunch hasn't been provided. The facilities were adequate given we were in the middle of nowhere - hot tea and coffee, bags of crisps and biscuits with an outdoor portable toilet. I thought the £12 charge for a spectator was excessive - how much tea and crisps can one person get through? The cars were maintained well, with the mechanics constantly tweaking and fixing any faults. The £25 photo option was available, although no examples were on display as to what you actually get, which would of allowed a more informed decision as to whether to purchase or not. As you were sharing a car between 4 drivers, the cycle was 6-7 minutes in the car then 50 minutes waiting, so ensure you bring something to read if you're easily bored. It would of been nice that if any spare capacity on the day was available it was offered to drivers to purchase additional sessions, rather than leaving cars idle which was the case when I was there. I would of happily bought-up spare sessions to increase the amount of time spent in the car and improve my skills. The instructors were knowledgeable and gradually let you build up your speed as you gained experience of the course during the session, although the course was reset at luchtime, so you had to start again from scratch in the afternoon session (maybe so the people there for a half-day session only weren't disadvantaged?) In all, I had an enjoyable day driving very fast cars round a very bumpy airfield!
22 October 2012