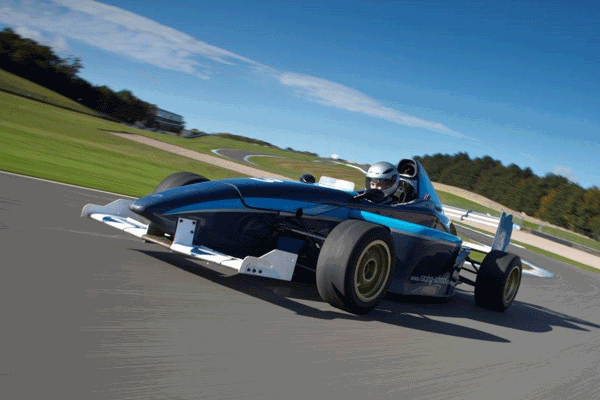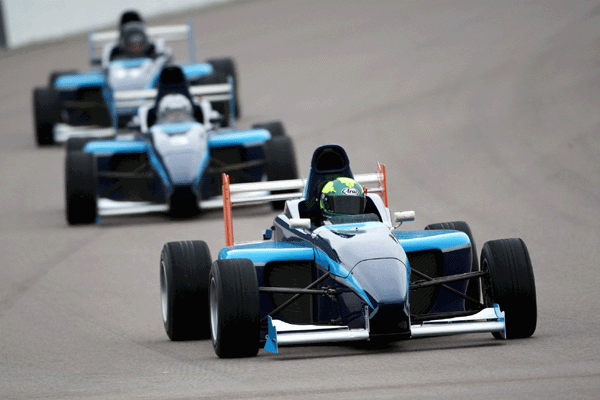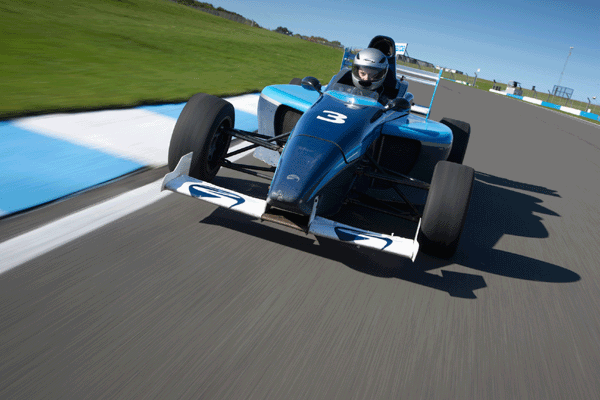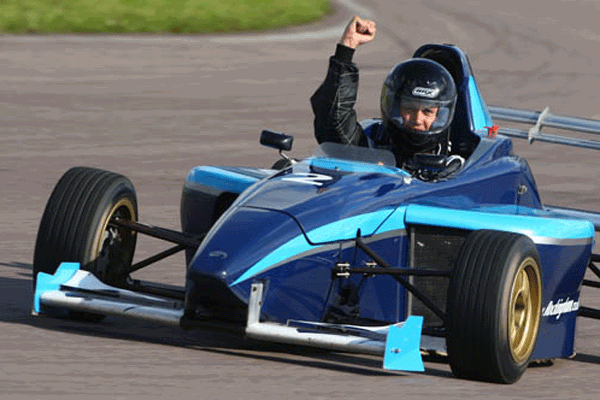 Summary

Fine Print

View on map
Stirling Moss, Nigel Mansell, Lewis Hamilton – just three of the World Champion Formula 1 drivers that Britain has produced. Secretly, we are all envious of them. It's every kid's dream to be a racing driver, and it is an vision that age never dims. Unfortunately, only a handful of people in the world ever get to be Formula 1 drivers and so it's an ambition that most people never get to fulfil....until now! No tricks, no cheats, no lies, this experience lets you drive a genuine Formula 1 racing car - either Luca Badoer's 1996 Italian Forte Corsa, or Aguri Suzuki's 1994 Arrows race car! Obviously you can't be expected to just leap into the cockpit of such a specialised car and drive off into the sunset, you need training and this whole day package will give you the skills you need to be able to get the maximum out of the race car.
What's included?
Welcome, introduction and safety briefing by a professional racing driver
5 instructor-driven laps with detailed briefing on safety and advanced driving techniques
10 laps driving a sports saloon car, followed by an intensive analysis by professional racing driver
6 miles driving session with an Aston Martin supercar
6 miles Ferrari 360 driving session
Single seater Formula Ford driving, following an instructor driven pace car (10 laps)
7 laps driving the race-prepared, single-seater Formula Ford with no pace car
Hot buffet lunch
10 laps driving a fully race-ready 165BHP RT3/RT32 Formula 3 single seater (no pace car)
10 miles driving a Genuine 600BHP Formula 1 Racing Car
Afternoon tea & certificate and memorabilia presentation
A souvenir certificate
A photograph of you driving the Formula 1 Race Car
A DVD of your Formula 1 Race car experience
Any restrictions?
Your voucher is valid for 10 months for one participant
This experience is available on selected weekdays throughout the year
Pre-booking is essential
Min. height is 1.57m/5'2"
Max. height is 1.88m/6'2"
Max. weight is 114Kg/18st
Max. girth (around chest and upper arms) is 139cm/54"
Min. age is 21 years
If in any doubt about your suitability for the experience, please check with the supplier before booking
Drivers must have held a full UK driving licence for at least three years
Drivers will need to present a full Valid UK driving licence on the day of the experience, please note: Photocopies will NOT be accepted
If you wish to amend the date of your booking there will be a £250 administration fee
21 days' notice is required to amend the date of your booking
You may bring one spectator to the event
What do I need to know?
You will have the option of buying a collision damage waiver for an additional charge per car, drivers are under no obligation to purchase said waivers
The voucher includes one driver and one guest, whilst a guest is welcome to come along and spectate for the day, they will not be allowed to take part in driving any of the vehicles
Formula 1 Racing Experience -

£1,599
Customer Reviews
5 out of 5 (100%) reviewers would recommend this product to a friend.
Read all reviews »
Great experience
22 July 2014
NT
Location: Shropshire Age: 35-44 Bought For Wife Occasion: Birthday
Given the variety of cars and experiences during the day it is an excellent choice for anyone interested in motorsports. The F1 experience is great and the track has enough technical challenge to make it interesting, whilst not being able to get completely out of control! I have done this experience twice as I enjoyed it that much :-)
What would you improve for next time? Nothing, team are great, facilities are good and the experience is memorable
Would you recommend this product to a friend? Yes
A Very Happy Husband
19 October 2012
Shelly0603
Location: Wakefield Age: 35-44 Bought For Wife Occasion: Birthday
A fantastic day that starts in a saloon car and works its way upto the ultimate F1. Butterfies and smiles all round. There were 9 drivers in total so there wasnt as much waiting around as expected. Lunch was a buffet which was nice. Husband came away with photo, film of drive, basball hat and ornament.
Would you recommend this product to a friend? Yes
It takes a long time to get the grin off your face
25 March 2011
Nipper
Location: kings nympton devon Age: Over 65 Bought For Myself Occasion: Just because!
Most people's reaction when you tell them about an F1 driving day is that it's daft to imagine that they can take anyone off the street and let them drive a real formula one car. On arrival at the Three Sisters Race Track to a warm welcome from the instructors and a very professional briefing it becomes obvious that you are in good hands , and any reservations you might have had about being 'up to it' melt away as the day goes on thanks to the sheer level of excellence of the instruction. When the time comes you can't wait to get your hands on the beautiful thoroughbred. It takes a long time to get the grin off your face.90% of what you learn carries over to road driving;some bonus!
Would you recommend this product to a friend? Yes
16 November 2010
Tom Fordham
Location: Age: 35-44 Bought For Wife Occasion: Birthday
This was the ultimate boy racer experience! Mega fast mega powerful Formula 1 and Formula 3 race cars in my hands real genuine ex-Grand Prix ones and no speed cameras! The overnight at a hotel with dinner was great for the wife too so she didn't feel too left out! She went shopping for the day while I was having my racing adventure!
Would you recommend this product to a friend? Yes
16 November 2010
Gregory Jameson
Location: Age: 35-44 Bought For Wife Occasion: Birthday
I have been a fan of Formula 1 motor racing ever since I can remember so this experience was a dream come true! I could not believe I was actually driving a Grand Prix race car! The overnight stay and delicious evening meal meant that me and the mrs could make a real hotel break of it too. Brilliant touch to make the experience complete.
Would you recommend this product to a friend? Yes
Formula 1 Racing Experience -

£1,599