Enjoy a full day of off road driving and save over 50%
Buy now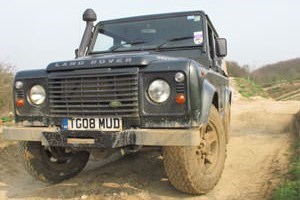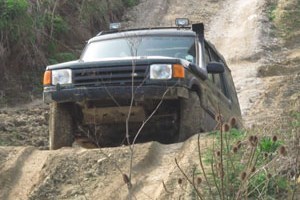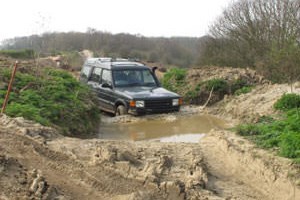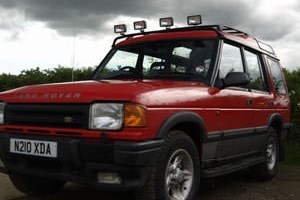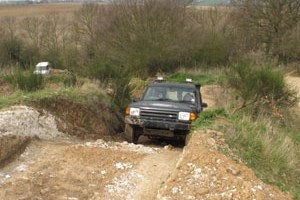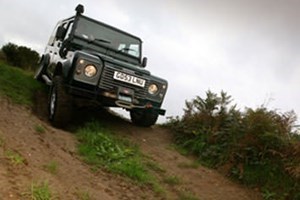 This fantastic full day off road driving experience really is the ultimate challenge! Jump behind the wheel of a powerful 4x4 under the guidance of an experienced instructor who will teach you everything you need to know about these monstrous vehicles. As your skills increase so will the complexity of the terrain you tackle, and during the day you'll take on obstacles including climbs and descents, side slopes and gullies, steps and traverses, mud runs and water.
Upon arrival you will be met by an experienced driving instructor, who will offer you a welcome tea, coffee or soft drink. After a safety briefing your instructor will familiarise you with the vehicle you are about to drive. You'll then be treated to an instructor demonstration drive, during which you'll be shown a range of off road driving techniques. Then it is your turn to take the wheel. Your instructor will ensure you are familiar with the vehicle, its controls and its handling characteristics in a paddock area, before you venture onto the off road course and tackle progressively more difficult terrain - including climbs and descents, side slopes and gullies, steps and traverses, mud runs and water. Your instructor will proceed at your pace, making sure you have mastered any particular technique and that you are comfortable before taking on an obstacle.

Please note there will be two participants and one instructor, and therefore your driving time will be shared throughout the experience.
This experience is available at Kent:
Kent (South East) - Ashford
Your voucher is valid for 6 months for one person. This voucher is valid on Tuesday, Wednesdays and Thursdays only. Please note: this experience will be shared with one other person. Drivers must be at least 17 years old and in possession of a valid driving licence, which must be presented on the day. There are no physical restrictions, although the design of the vehicle's interior may be difficult to access for some - please enquire upon booking. Please also inform the supplier of any relevant medical condition upon booking. You are advised to wear old clothing and suitable footwear as the site is exposed and ground conditions underfoot can be difficult. All dates are subject to availability. This voucher cannot be extended.
Full Day Off Road Experience in Kent
18
18
Awesome!
What a fantastic experience my partner and I had. We want to thank Stan (you know, the good looking one ;)) very much for making it so! What a great guy. It was awesome! Would highly recommend to anyone, it's brilliant fun and we got to learn so much about our Land Rover and what it can do. Thanks again!
10 May 2013
Amazing Gift!
My wife bought me the off-road experience as a birthday present and it was absolutely fantastic! The venue is superb and the guys on site were so helpful and friendly. The only problem was that the 2 hours came and went too fast - I could have driven all day!! Thank you True Grip - as Arnie says - "I'll be back!"
03 May 2013
Excellent experience
I booked this for my partner as a birthday treat. I went along as a passenger which was fantastic as I got to have a go too. The instructor was extremely knowledgeable and fun. All in all, great value for money, and a superb day out.
03 April 2013
Off Road Driving
I had a 2 hour drive with my wife as a passenger. This was the first time I have driven off road. Our instructor was informative and professional, teaching the techniques needed for each obstacle and then demonstrating them before letting me take over the driving. He was very affable and kept both of us entertained with his anecdotes and knowledge of the estate throughout.
29 March 2013