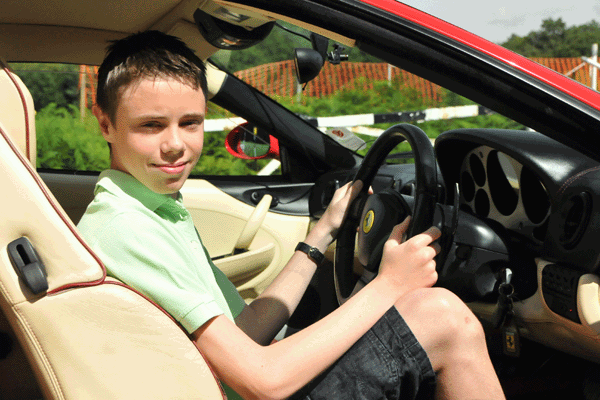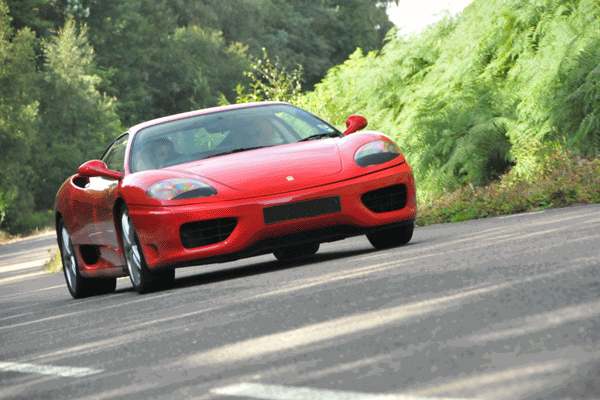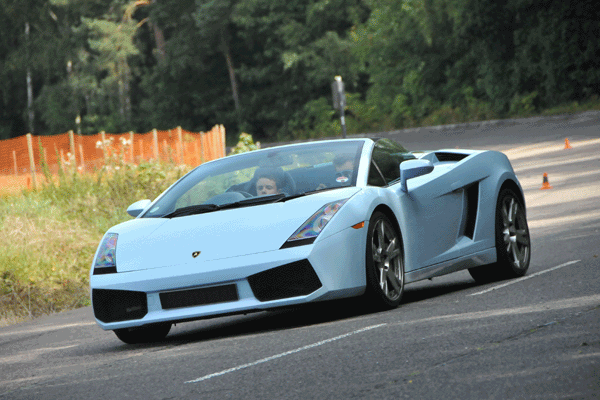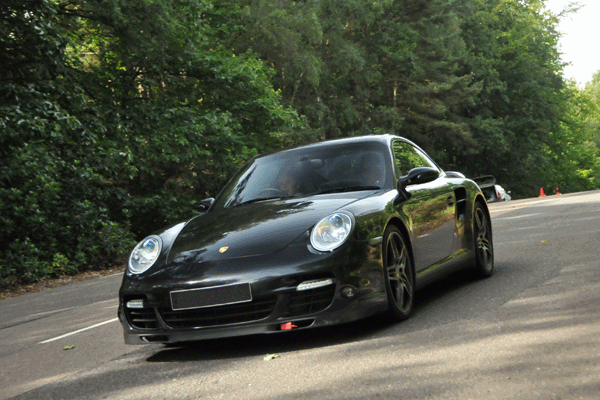 Summary

Fine Print

View on map
Ferrari - the coolest of the cool, the quickest of the quick, the slickest of the slick! Everyone has heard of Ferrari, and anyone who is anyone owns one, be they sports stars like Cristiano Ronaldo, Andy Murray and Sachin Tendulkar, actors like Arnold Swarzenegger and Ashton Kutcher, or musicians like Justin Bieber and Flo Rida. Imagine then how awesome it would be if you got to drive one of these magnificent cars when you were just a child. Better than any computer game, they will not stop talking about this, it really will be a dream come true. With a safety briefing from a highly trained instructor and the reassurance of a fully qualified, DBS (CRB) checked professional driver next to them the lucky youngster will have approximately 15 minutes/6 miles driving a real Ferrari.
What's included?
Introduction and safety briefing by a fully trained instructor
10-15 minutes or approximately 6 miles (depending on location) of driving a Ferrari
An individual certificate commemorating the Ferrari driving day
Any restrictions?
Your voucher is valid for 10 months for one person
Children's driving days take place on selected dates through the year, at some venues these dates may only be available during school holidays, please enquire when booking.
Min. Height is 1.47m/4'10"
At most venues min. age is 11 years, excluding North Weald, Blyton Park and Llandow venues where the min. age is 12
Max. Age is 17 years
All parents/guardians will be required to sign an indemnity form on behalf of the driver
All parents/guardians MUST remain on site during the duration of the activity
Please note, all locations are subject to seasonal opening times

All dates are subject to availability
What do I need to know?
You can expect to spend up to two hours at the venue
There may be the option of purchasing a collision damage waiver for approximately £25, there is no obligation on drivers to take this option
There may be the opportunity to buy merchandise and photographs of the experience at the venues
This experience is available at 12 locations.
All Regions:
Junior Ferrari Driving -

£125
Customer Reviews
13 out of 14 (93%) reviewers would recommend this product to a friend.
Read all reviews »
Fantastic
30 August 2015
Nat1
Location: South wales Age: 25-34 Bought For Myself Occasion: Christmas
My son is 13 & i purchased this as a xmas present, he had a fantastic day, the staff were all friendly & helpful which made the experience even better!
What would you improve for next time? Nothing
Would you recommend this product to a friend? Yes
Junior Drive a Ferrari
17 August 2015
Jopo"s mum
Location: Essex Age: 45-54 Bought For Myself Occasion: Birthday
Bought this for our son"s 16th birthday and he absolutely loved it. He got to do 8 laps around an airfield in a Ferarri. He had no hesitation in "flooring it" when the instructor said he could. He would do the whole experience again like a shot. Said it was his best birthday present ever! The whole thing was photographed and videoed and you could purchase these afterwards. Although it was quite expensive to buy these it was well worth it to give him some great memories to look back on!
Would you recommend this product to a friend? Yes
16th birthday present
29 August 2014
Charlier
Location: Vale of Glamorgan Age: Under 18 Bought For Mum Occasion: Birthday
Considering I don't have a licence yet this was brilliant . My choice of Ferrari was brilliant and the instructor was great all around my 6 laps . Instructions are clear and any non driver can do it
Would you recommend this product to a friend? Yes
Brilliant!
17 June 2013
Pogo the Dog
Location: Age: Under 18 Bought For Relative Occasion: Christmas
My son (13) loved this experience - it was well run, good fun and exactly as described. We went to the Bruntingthorpe venue and everything was simply superb. Great day, great experience, great staff - thank you!
Would you recommend this product to a friend? Yes
Great gift!
24 May 2013
Marko
Location: Ayrshire, Scotland Age: Under 18 Bought For Mum Occasion: Birthday
My son absolutely loved his day. It was pouring from the heavens and he still had a smile on his face the full time. It was very well organised and he even got to do half his laps in an aston martin at no extra coat. Would recommend this to anyone!
Would you recommend this product to a friend? Yes
Speedy drive
12 April 2013
jammydodger
Location: Alfreton Age: Under 18 Bought For Mum Occasion: Christmas
Bought as a gift for our 14yr old son. Firstly I must say my son absolutely loved the driving experience. He enjoyed being in control of the sports car and driving up to 80 miles per hour. My husband & I were a little disappointed as the experience was very rushed, there was no laps around a course, it was up & down a road, so we didn't have a good view of him driving. We couldn't take photos of him with the car. £25 - £35 for a photo.
Response from Buyagift
15 Apr 2013
Hi, thanks for submitting your comments. I'm pleased to hear your son enjoyed his experience, but I'm very sorry that you and your husband felt disappointed. I've now emailed you directly regarding this, and I hope that this is helpful.
Would you recommend this product to a friend? No
Fabulous first driving lesson!!!
02 September 2011
paularob
Location: Bingley,West Yorkshire Age: 35-44 Bought For Myself Occasion: Christmas
My daughter took part in the ferrari driving experience at Elvington, York. We were very impressed, the instructor was fabulous, it was well organised and my daughter has had an amazing first driving lesson...in a Ferrari...shame she can't have one!
Would you recommend this product to a friend? Yes
Great drive for juniors.
26 August 2011
shirlwhirl
Location: Gloucestershire Age: Under 18 Bought For Relative Occasion: Christmas
This gift was for my grandson Will & he enjoyed it one hundred percent. He is 13 and was dead chuffed at being able to drive a REAL Ferrari!! He loved the conrol he was able to get in a beautiful car, he loved the speed he could do on the circuit and the cornering. In fact everything about the drive, he just wished he could have had longer!! The instructor was a very pleasant man & said he proved to be a really good young driver. Now Will wants to do it all again!! A well worth gift totally.
Would you recommend this product to a friend? Yes
Fun, but not quite what it says on the tin
22 August 2011
Disappointed
Location: Kent Age: 35-44 Bought For Myself Occasion: Other occasion
Having bought the junior ferarri experience(Kenilworth) for my 16 year old son, whilst he loved the 10 minutes spent driving the car and can't wait for another go, the day was disappointing and the organisation & service was poor. There was no briefing session (which helps to build the excitement) and no fast lap driven by the instructor (as suggested on the website). Also, I was unable to view and pay for a photo without waiting until the very end of the junior day so had to leave without one and am now having to speak with photo company about trying to view a photo before buying.
Would you recommend this product to a friend? Yes
My Sons First Driving Experience
12 August 2011
jackkyron
Location: Rotherham, South Yorkshire Age: 25-34 Bought For Myself Occasion: Christmas
My husband and I bought the Ferrari Junior Driving Experience for our son for Christmas. He is only 14 years old and this was his first experience of driving. The day was brilliant and ver well organised. From arrival to leaving we were guided what to do. My son got to get straight into the driving seat of his favourite car and take it 4 times around a lap, including a high speed straight run. Unfortunately the weather wasnt on our side so the photographer was unable to get a photograph while my son was doing his lap. She took the time to come over and explain this to us and waited for the weather to pass, then she took my son back and made sure he had pictures to remember his big day. It was a brilliant day and very well organise and I would like to say a big THANK YOU to 6th Gear.
Would you recommend this product to a friend? Yes
Junior Ferrari Driving -

£125