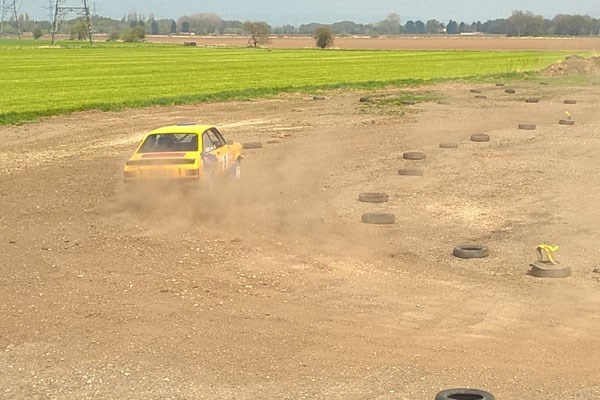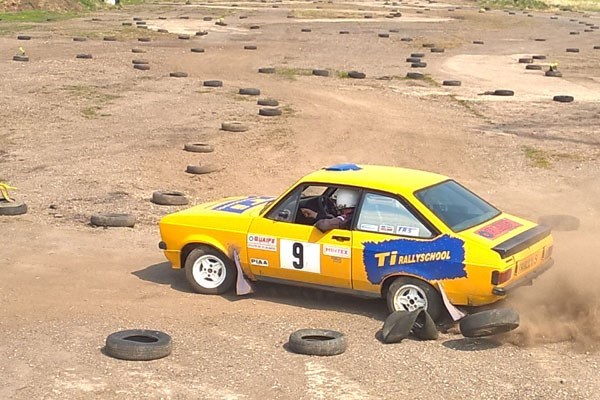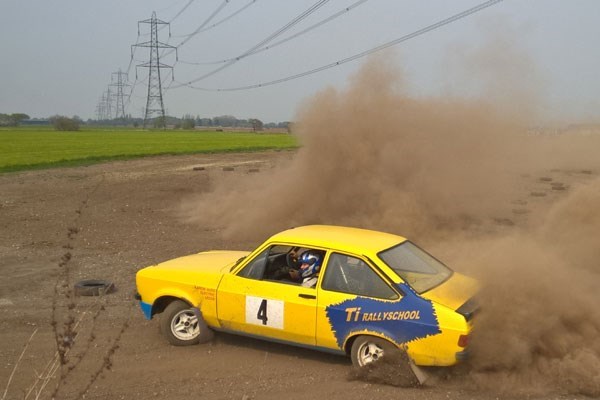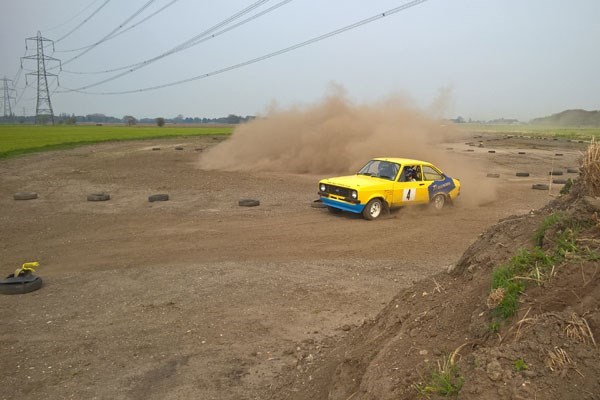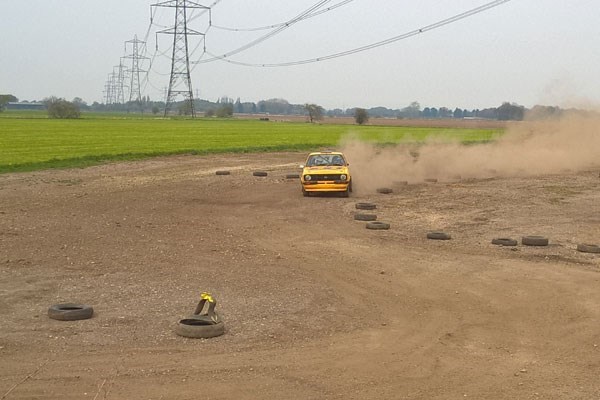 Summary

Fine Print

View on map
Colin McRae, Carlos Sainz, Sebastien Ogier, all great World Rally Champions, could you be the next one? This thrilling, action packed, adrenaline pumping driving day will have you going sideways around a proper rally track. Following a welcome and safety briefing from a fully qualified rally instructor you will be kitted out with your rally overalls and intercom-fitted helmet, then it's out onto the track where you will learn how to execute handbrake turns, figure of eights and power slides, all under the expert tuition of one of the highly trained race drivers. Taking these new skills you will then put them to use as you tackle the special rally stage. You'll have 4 laps in which to perfect your driving techniques before you take a timed lap around the rally course. Finally, one of the expert instructors will take you around the course for a high speed passenger lap to show you how the professionals do it!
What's included?
Introduction and safety briefing with a fully trained instructor
Rally drive with tuition from rally race driver
Commemorative certificate of your rally driving day
Free hot or cold soft drinks
Any restrictions?
Your voucher is valid for 10 months for one person
This experience is available on selected Saturdays and Sundays throughout the year
Min. age is 17 years
Drivers must hold a valid full UK driving licence. This will need to be presented on the day of the experience. Photocopies will not be accepted
Any participants under 18 years of age will need to have written permission from a parent or guardian
Max height 1.98m/6'6"
Max weight 114Kg/18st
Participants should be in good health
All drivers will be required to sign a disclaimer accepting liability should damage be caused to the vehicle through their negligence
All dates are subject to availability
What do I need to know?
Up to 4 spectators may attend for free
Children by appointment only, unfortunately strictly no pets
Rally Driving Experience - Intro Course -

£159
Customer Reviews
14 out of 14 (100%) reviewers would recommend this product to a friend.
Read all reviews »
An unusual gift. But great
11 July 2015
Ozzy
Location: Cottingham, East Yorkshire Age: Over 65 Bought For Wife Occasion: Christmas
Done nothing remotely like this before, so a great experiance and insite into what proper rally drivers go through
Would you recommend this product to a friend? Yes
One of the Best Birthday presents ever
20 June 2015
mitoman
Location: Peterlee, Durham Age: 55-64 Bought For Wife Occasion: Birthday
Absolutely Fantastic Experience. All the TI Rally School Team were really friendly from the moment we all arrived, nothing seemed to be too much trouble to them. No time wasted in class rooms just straight out in car for 1 to 1 instruction. Forget all the new rally cars, if you want the ultimate buzz try a MK2 Escort. A special mention for Phil my Instructor very patient and very clear at passing on his knowledge
What would you improve for next time? Honestly nothing I can think of
Would you recommend this product to a friend? Yes
Valentines Gift
07 June 2015
Wakka
Location: Barnsley, South Yorkshire Age: 45-54 Bought For Wife Occasion: Valentine's Day
Arrived early and had to hang about but that was the only down. Greeted at 1pm exactly and taken to the waiting area. No messing about kitted out quick chat and straight into the driving. Very pleasant staff and great tuition, approx 3 1/2 hours in total and totally fantastic time. Think your fast until the experts take you out and show you how its done. lol.. Great day well worth a visit.
What would you improve for next time? Dont bother arriving too early.
Would you recommend this product to a friend? Yes
Ti rally
28 February 2015
Alchi
Location: Barnsley Age: 25-34 Bought For Husband Occasion: Christmas
Absolutely fantastic day out and lovely people too. Great fun and lots of giggles. I would definitely recommend this for others and I can't wait to go again
Would you recommend this product to a friend? Yes
How not to drive!
28 September 2014
Lozza
Location: Yorkshire Age: 45-54 Bought For Brother Occasion: Birthday
Fantastic experience-as exhilarating and competitive as you want it to be. Forget power steering and slowing down on the corners. This is full throttle and cling on for your life. Better than I expected- harder than I expected - but more fun great day out for a few friends especially as you can see all the action.
What would you improve for next time? More info in the first briefing about what's in store.
Would you recommend this product to a friend? Yes
Brilliant Day Out
16 September 2014
Miffy
Location: Huddersfield Age: 18-24 Bought For Myself Occasion: Christmas
A lovely bunch of people who make even the most nervous of drivers feel welcome. You're instantly put into race overalls and given a helmet and then straight out to driving. There were ten of us in the group and 2 cars were on the go at once. We had quite a long time driving the car in total but one of the best bits was at the end. After you'd spent all afternoon thinking "didn't I do well?" the rally drivers take you for a spin and show you what you should have done! All in all, well worth the money and brilliant fun. Would recommend again and again.
Would you recommend this product to a friend? Yes
First Rally Drive
17 August 2014
Sportdriver
Location: Manchester Age: 45-54 Bought For Wife Occasion: Anniversary
This my second driving experience gift and by far the better of the two., My first experience was rushed and felt that they just wanted to "process us" through the morning. This experience felt personal and human. We were all briefed in the morning and the emphasis was on "having fun". I felt that I had learned a little about rallying techniques in a rear wheel drive Ford Escort by an experienced driver. I liked the relaxed feel of the morning and the simple easy learning tips.
What would you improve for next time? The pre-brief could give more detail of how the morning would go and a diagram of the circuit would have helped me understand a little better.
Would you recommend this product to a friend? Yes
Excellent afternoon
29 June 2014
Carl and Abbigail's Dad
Location: Queensbury, West YOrkshire Age: 55-64 Bought For Colleague Occasion: Birthday
Thoroughly enjoyed the afternoon. Well organised, lots of involvement for participants. Would recommend to anyone thinking about an activity gift.
Would you recommend this product to a friend? Yes
Intro 'Plus' Course
22 April 2013
Billbobaggins
Location: York, North Yorkshire Age: 18-24 Bought For Dad Occasion: Christmas
Fantastic experience! i will be going again that's for sure!! they don't keep you held back. they push you and push you to your limit and the cars limit. not once do they tell you to brake. just FASTER FASTER! if you want a PROPER sideways experience i suggest going here, you will not be disappointed. I GUARANTEE IT!!!
Would you recommend this product to a friend? Yes
Learn to Control those Slips in the Snow!
07 February 2012
Jtomo
Location: Basingstoke, Hants Age: 35-44 Bought For Myself Occasion: Just because!
Fantastic day out staring with a good introduction to the basics of controlling a rally car and specifically how to put the car into a sideways skid and then powering through the corner. Then it's down to giving it a go!!! Wow, what fun. You get some hints and tips from the professional as you skirt around the track. Then it's his turn to show what you should have been doing - hold on tight!!!! Worth every penny, a great day out.
Would you recommend this product to a friend? Yes
Rally Driving Experience - Intro Course -

£159