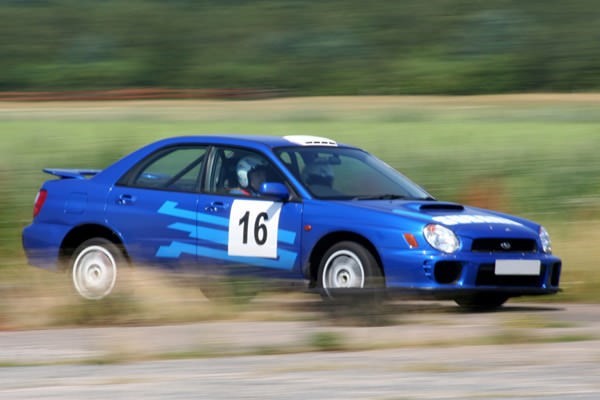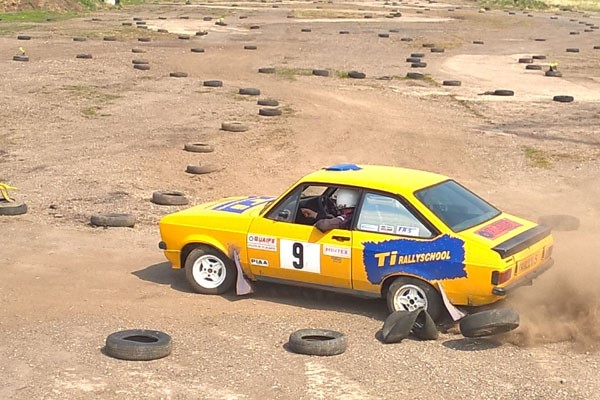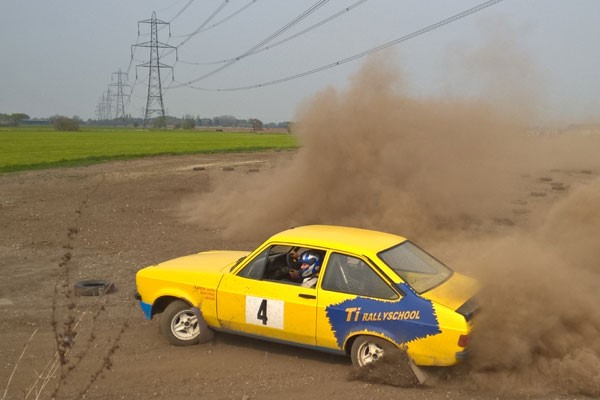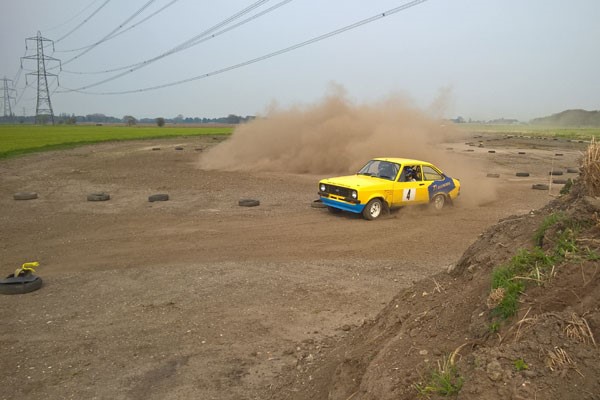 Summary

Fine Print

View on map
Wet mud, near misses with trees, flying over hills and sharp turns; everything you would expect from rally driving, and now you're in the driving seat! You'll have a training session with a qualified instructor; after all, this is no ordinary track day! Whatever the weather, you'll be free to throw this high powered machine around the specially constructed "track", putting into practice the techniques your instructor has shown you. So slide, turn and put your foot down; you don't have to pick up the cleaning bill! You will have five locations to choose from around the UK, each with their own unique track to keep you busy! During your drive your instructor will be in the car with you, firing instructions. Once you have finished your session, you will come away with a certificate to commemorate this action-packed day.
What's included?
A rally driving taster experience for one person
Full safety and technique briefing
Complimentary hire of safety equipment
Certificate to take home

Any restrictions?
Your voucher is valid for 10 months for one person
Available on Saturdays and selected Tuesdays in Essex, Mon-Fri in Yorkshire and selected dates week round at Leicestershire
You are advised to book at least four weeks in advance
At the Oxfordshire location a maximum of 2 spectators per driver are permitted; spectators must be aged 11 years or over and those aged 11-16 years must be accompanied by a spectating adult. Additional spectators maybe pre-booked subject to availability and a small charge
Maximum height is 6'4" (6'6" at the Oxfordshire location), minimum height is 5'
Maximum weight is 18 stone (16 stone at the Oxfordshire location)
You will be required to provide a full, valid driving licence on the day
Due to the nature of this experience pets are not allowed
What do I need to know?
Spectators are welcome
You must arrive at the location at least 30 minutes before your start time in order to attend the safety briefing
Should you arrive late and miss the safety briefing you may not be permitted to drive
Please note that you should make the staff aware of any medical or fitness problems prior to the event
You are advised to wear comfortable clothing and soft-soled shoes
The experience lasts around two hours in total
Please note, all locations are subject to seasonal opening times
All dates are subject to availability
Rally Driving Taster Experience -

£89
Customer Reviews
43 out of 50 (86%) reviewers would recommend this product to a friend.
Read all reviews »
Complete Waste of Money
14 November 2015
ClaireBear81
Location: Age: 25-34 Bought For Wife Occasion: Birthday
10 mins driving steadily around cones on tarmac, more exciting parking the car for the weekly shop in Morrisons. Should not be described as rally driving, more of a taster session for a learner driver - very poor. Told to arrive early for a full safety briefing that never happened. Poor organisation in general at the venue where it's a free for all & you start later than your booked time if lots of people there on the day. Complete anti climax and waste of time & money, very dissapointing. Would give no stars but was unable!!
What would you improve for next time? This rally experience would be improved with the inclusion of some rally driving!
Would you recommend this product to a friend? No
17 October 2015
Clair
Location: Swansea Age: 35-44 Bought For Partner Occasion: Christmas
Better than I expected. Would definitely recommend this experience.
What would you improve for next time? Extra 1 or 2 laps as I loved it!!
Would you recommend this product to a friend? Yes
Brilliant experience
17 October 2015
Cogi
Location: Cumbria Age: 45-54 Bought For Friend Occasion: Birthday
Awesome experience , always wanted to drive a rally car , staff brilliant , will defo do it again
Would you recommend this product to a friend? Yes
Very dissapointed
10 October 2015
Nixdorf
Location: Age: 25-34 Bought For Wife Occasion: Birthday
I bought this for my husbands 30th. The description said 'dodging trees and jumping hills'...nothing can be further from it. He had a 5 min ride with an grumpy instructor on a piece of flat tarmac with a little gravel thrown in for good measure! We got there an hour early as advised for the safety brief etc, there was no brief either in or out of the car. We stood in the waiting area for the hour! Waste of money and very dissapointed.
What would you improve for next time? Change the description
Response from Buyagift
14 Oct 2015
Hi Thanks for submitting your review. I'm sorry that you weren't entirely satisfied with your recent experience. We appreciate your feedback and I'll ensure it's raised with our supplier for review and future improvements. Thanks again for your feedback.
Would you recommend this product to a friend? No
Awesone Experience
05 October 2015
Andycull
Location: Thatcham, Berkshire Age: 35-44 Bought For Wife Occasion: Birthday
This was bought as a surprise birthday gift. I have always wanted to try a rally experience and this did not disapoint in any way. Excellent instruction and good amount of driving time, even for a taster session. All in all a great experience.
What would you improve for next time? Nothing
Would you recommend this product to a friend? Yes
Not what expected
21 September 2015
Louis
Location: Portsmouth Age: 18-24 Bought For Partner Occasion: Christmas
I understand this is not the overall case for everyone however my day was poor, even though you're told to come an hour before hand there was a 15 min brief and then I had a long hour and half wait, the car i was in was not in good working order as the handbrake had snapped so cornering was terrible as it was front wheel drive, the course was hard to navigate as all the cones had been knocked down and 'they didn't have time to put them back up' my in-car camera recording was not working either which is a big let down, and when it came to my free 4x4 ride the track was shut and everyone was going home, after 3 and half hour drive to this event it was nothing more then a disappointment.
Response from Buyagift
22 Sep 2015
Hi Thanks for submitting your review. I'm sorry to hear of your disappointment with your recent driving experience. I'd very much like to investigate this further. If you could please send an email to tellusmore@buyagift.com with your voucher details, I'll be able to look into this for you. Again, I am sorry for the disappointment caused and I hope to hear from you shortly.
Would you recommend this product to a friend? No
Best Mother's Day gift!!
28 August 2015
Jnr
Location: Buckinghamshire Age: 45-54 Bought For Son Occasion: Mother's Day
The rally driving taster session was superb! The instructor was very helpful and patient and by following his guidance I really felt I got the most out of my time. Great value for money and a fantastic time for me and my spectators!!
Would you recommend this product to a friend? Yes
RALLY EXPERIANCE but not what i expected !
25 August 2015
Gary50E
Location: Derbyshire Age: 45-54 Bought For Daughter Occasion: Birthday
I was so much looking forward to driving a rally car under tuition. I was a little disappointed to find out that the car on offer was a clapped out Ford Puma. I was expecting a Subaru or similar for the money paid and having now the knowledge I would not have paid the extra money for collision damage waiver. I should have asked for my extra money back as I felt a little cheated as the cars had seen better days and weren't worth anything more than what had already been paid.
What would you improve for next time? Quality of car
Would you recommend this product to a friend? Yes
Rally Taster Day
05 July 2015
Mr Oversteer
Location: Worcester Age: 55-64 Bought For Wife Occasion: Birthday
My experience was a birthday gift from my wife. The staff at the venue were excellent and Vision Motor Sport should be complimented especially "Dan" my co driver/ tutor I will be back for a longer session having had a great morning with them
What would you improve for next time? The sat Nav code gets you as far as the microlight aerodrome which is nearby but then you are on your own I would suggest VMS putting some of their direction signs from that location to where the entrance is for VMS as we heard a few people being talked in by phone
Would you recommend this product to a friend? Yes
high revs, handbrakes and hanging the back out
30 May 2015
Johng
Location: Manchester Age: 25-34 Bought For Wife Occasion: Birthday
If you've done a few supercar trackdays then this is the next step in my opinion. We got to throw a Mark II Escort around a muddy track, while being timed and learning the basics of rally driving. We did a few laps around a small track first to get familiar with the techniques, then onto three laps of the full course. Co-driver/trainer/expert Mick was friendly, gave great advice and talked me through how to correct any mistakes (I did an unintentional 180 at least twice). Venue was basic, but it had portaloos, free tea/coffee, a little tuck shop, and magazines for partners who aren't too interested in seeing a car go around a field sideways. The passenger fast lap with Mick was an 'eye-opening' experience, if not for the 'we'll never make that corner' feeling, then just to see how it's done. In total it was two hours at the venue and probably 20 minutes in the car. And that's the only gripe; for the money, I would've liked another three laps on the full track. But then, I enjoyed it that much I'd probably always want more!
What would you improve for next time? Amount of driving time, currently too little for the money.
Would you recommend this product to a friend? Yes
Rally Driving Taster Experience -

£89