Soar through the sky with this hour-long gliding experience
Buy now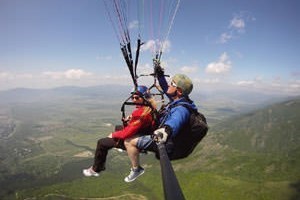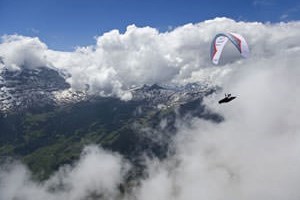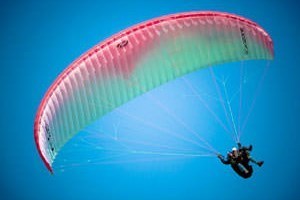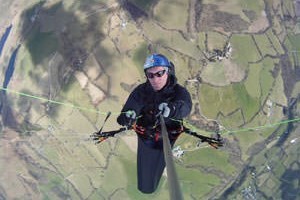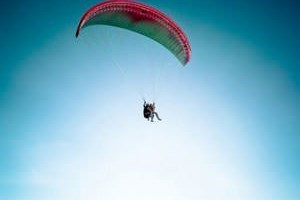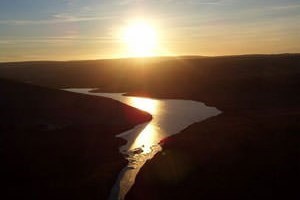 Take to the skies and enjoy an unforgettable thrill with this 60 minute paragliding experience. You'll be harnessed to an experienced, professional instructor, before soaring through the sky with a parachute above you and nothing but the sky beneath you! You'll have plenty of scope to take in stunning aerial views of the gorgeous British countryside – and your experience will include an in-flight photo, that can be purchased at an additional cost, as well as a certificate to commemorate your flight!
This experience is perfect for anyone looking to enjoy a truly unique method of flight. Upon arrival you will be met by your experienced and highly-trained instructor, before travelling the short distance to the hill you will be flying from in the stunning Shropshire countryside. Upon arrival your instructor will give you a safety briefing and explain the basics including taking off, flight and landing. Then, once you are safely harnessed to your instructor, it's time for lift off! Your flight will last approximately 60 minutes as you soar over the gorgeous Shropshire countryside. There will be a camera attached to the glider, so that you can relive your flight over and over again! At the end of the day you will receive a commemorative certificate, and your in-flight photo can be bought from your pilot after your experience.
This experience is available at Shropshire:
Shropshire (Midlands) - Bishops Castle
Your voucher is valid for 10 months for one person. Minimum age is 6 years – there is no maximum age but participants should be in good health. Maximum weight is 15 stone. You are advised to wear boots and warm clothing for your flight. All flights are governed by the weather and you may have to re-schedule depending on the day – if this is the case your experience will be re-scheduled at no additional cost. Please call the supplier the day before your flight to confirm that it is going ahead. Opening times are 9:30am - 6:00pm. Please note that food and drink are not provided on the day. Your in-flight photo, may be purchased direct from your pilot for an additional £10. All dates are subject to availability.
60 Minute Tandem Paragliding Flight
2
2
Amazing experience
Mark is a great guy to fly with, makes you feel at ease from start to finish, I had the best flight I possible could after an initial flight that only lasted 5 mins due to wind drop on the day I then had to wait some months till I was able to return and when the weather was ideal, Mark kept communications going and honoured his promise for me to fly again, and wow it was worth the wait! Full filling a lifetimes dream, we flew with a Buzzard and a red Kite in a thermal, Mark talked me through everything and asked if we wanted to go higher etc, it was fantastic, thank you so much Mark for making my dream come true!!
05 July 2013
60 min paragliding
This guy (mark) is amazing, he is really friendly and makes you so relaxed. He tells you exactly what's going to happen which makes the day so enjoyable, the adrenalin rush is fantastic. Its the experience you will want to do again and again. I loved every minuet of it, Whole experience is well worth the money
07 September 2012