To ensure you receive your gift on time please check the delivery information tab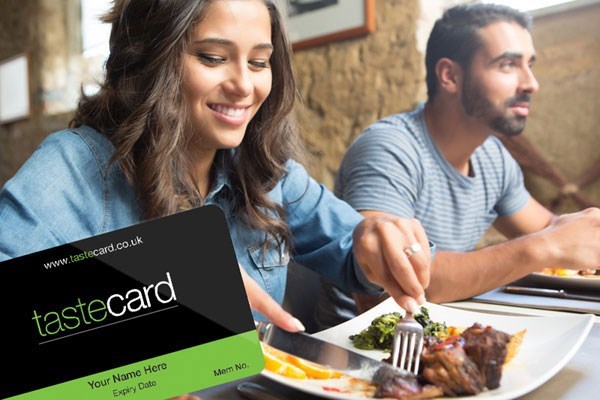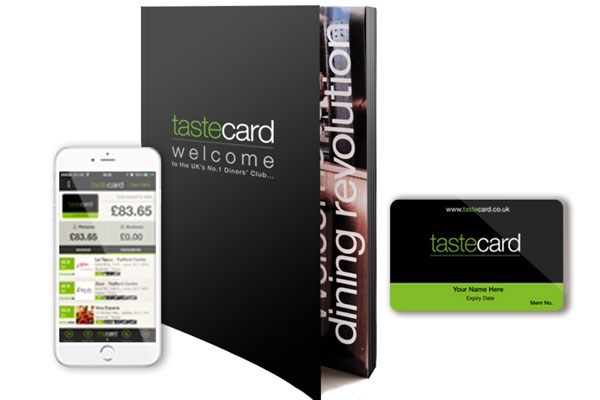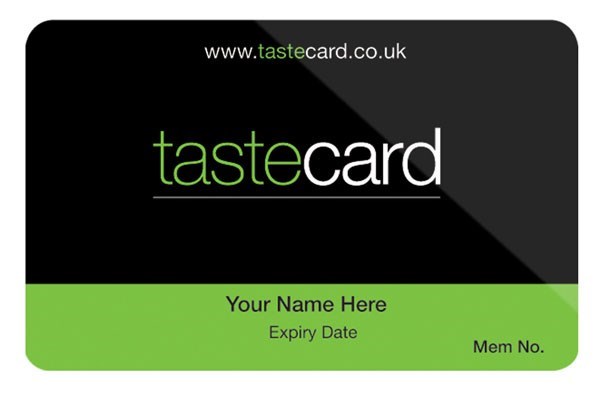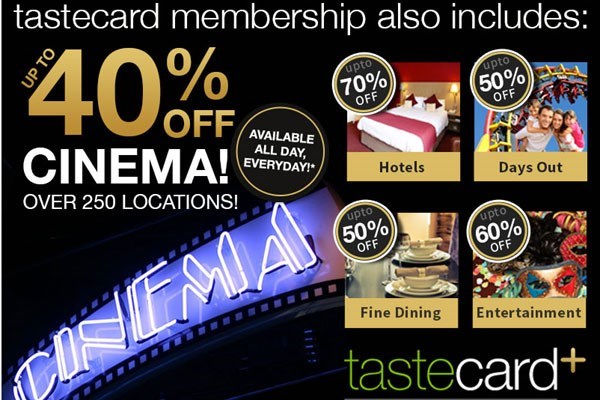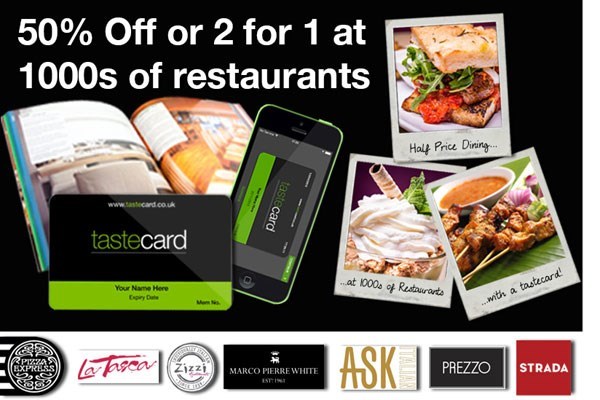 12 Month tastecard membership - Special Offer
Product code: 10724757
5 out of 5 (based on 6 reviews)
Write a review »
Now
£35
was £79.99
Save 57%
The UK's number one discount diners' club just got even better with this Buyagift exclusive price
Standard UK delivery : Up to 8 working days
Now
£35
was £79.99
Save 57%
With over 7000+ participating restaurants from the across the UK and more than 3.5 million members, Tastecard is far and away the number one diners' discount club in the UK. As well as the high street names you know and love, you'll find fantastic independent gems to enjoy at a fraction of the price, with new restaurants joining all the time. With this incredible offer, exclusive to Buyagift, the savings are even better, as you can purchase your card at a very special low price! Whether it's 50% off the total food bill or 241 on starters, mains and desserts, Tastecard holders benefit from massive discounts every time they dine at participating restaurants, and the card pays for itself in just a few meals. Furthermore your membership includes access to Tastecard + including Up to 40% off cinema tickets, 70% off hotels, 50% off Michelin Star & AA rosette restaurants and much more, Also, don't forget to download the Tastecard app (IOS, Android and Windows), so you can search for participating restaurants on the move and never miss an opportunity to save again!
What's included?
A Tastecard membership valid for 12 months and a printed 170 page restaurant directory
Your Tastecard is valid for discounts at a variety of fine dining restaurants, as well as high street chains such as Pizza Express, Strada, Prezzo La Tasca, ASK Italian, Zizzi, Marco Pierre White, Prezzo, Browns and local neighbourhood restaurants
Your membership card may be used for discounts at participating restaurants only
At all locations you can select your meal from the standard a la carte menu
Some restaurants may not allow Tastecard discounts at weekends or on certain holidays
Advanced booking is required at most restaurants
Membership is available to UK residents only
The number of restaurants available through Tastecard is subject to change
Please ensure that you enter the details of the recipient of the Tastecard on the customisation page carefully, as this is what will be printed onto the card
Please note that the card will be delivered to the delivery address entered at the checkout page. If you are giving the Tastecard as a gift, you may have the card delivered to your address
Don't forget to download one of the FREE apps for iPhone, Android or Windows, to help you get the very best from your membership
Delivery Type
Delivery Time
Price
Standard UK delivery
Up to 8 working days
Free
(Available for delivery to UK addresses only. Please allow up to 8 working days for the product to arrive.)
Customer Reviews
6 out of 6 (100%) reviewers would recommend this product to a friend.
Read all reviews »
Great value
09 April 2014
Pangie
Location: Essex Age: 35-44 Bought For Friend Occasion: Birthday
Bought tastecard for friends 50th she loved it price was great and even better she has her name on the card we are now happily eating our way through restaurants in essx
Would you recommend this product to a friend? Yes
Perfect gift for my hubby
09 July 2012
bptfrt
Location: Manchester Age: 25-34 Bought For Myself Occasion: Father's Day
I bought this for my husband as a father's day gift from our 2 babies. The choice of restaurants is fantastic, not just the famous chains like PizzaExpress (where we take the kids) but also lots of independent restaurants - some of these were just round the corner from us and we'd never been. He's happy as he's saving money, and I'm happy as it's easier to convince him to take me out now!!! All in all a great buy.
Would you recommend this product to a friend? Yes
Definately worth buying!!!
05 July 2012
Angela
Location: London Age: 18-24 Bought For Friend Occasion: Just because!
I've had a Tastecard before, and it just so happened that a friend came across the offer on Buy A Gift just as my previous one was due to expire! I get to eat out at all my favourite local restaurants for only half the price! Perfect excuse to get out for a meal mid-week!!!
Would you recommend this product to a friend? Yes
Food for thought!
19 June 2012
Jeff
Location: London Age: 25-34 Bought For Myself Occasion: Just because!
Very useful to have in your wallet! The list of restaurants available that accept the card is awesome, looking forward to trying as many of them as possible!
Would you recommend this product to a friend? Yes
Taste Card Bargain
19 June 2012
Hooky
Location: Enfield Age: 25-34 Bought For Myself Occasion: Just because!
Had a taste card before so jumped at the chance to get a new one at such a good price. Had to send off for my Card once my buy-a-gift package arrived but the Taste Card arrived swiftly after that. Great Card and you can save so much money when you eat out. Definately worth it.
Would you recommend this product to a friend? Yes
Great offer - loads of restaurants to choose from!
15 June 2012
Nat
Location: Basildon Age: 25-34 Bought For Myself Occasion: Just because!
I bought this tastecard as my friends had one and saved loads off of all the places we go to eat. It really makes a big difference to the price. I was amazed at the number of restaurants available - they are really easy to find with the free tastecard app! It's great value and the instructions on how to use it are really easy to follow.
Would you recommend this product to a friend? Yes