To ensure you receive your gift on time please check the delivery information tab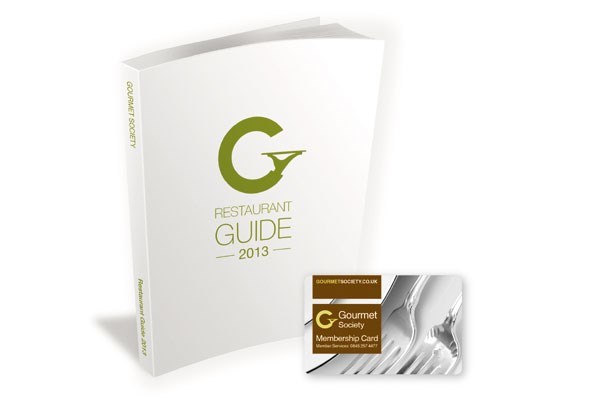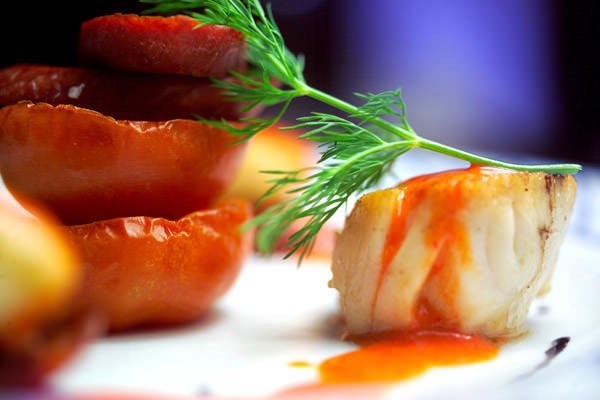 Half Price Gourmet Society Restaurant Discount Card
Product code: 1074189
5 out of 5 (based on 5 reviews)
Write a review »
Now
£38.99
was £69
Save 44%
Take a big bite out of your bill every time you dine, with the incredible Gourmet Society card
Standard Delivery : 10 working days
Now
£38.99
was £69
Save 44%
The only thing better than a great meal is a great meal at half price! A Gourmet Society membership is a must for anyone who loves to dine out, and you can use it for amazing discounts at thousands of places. Participating restaurants include Michelin-starred and AA Rosette experiences, quality chains like Strada, Café Rouge, Loch Fyne and Prezzo, and great independent local gems. This 12-month membership entitles the holder to one of the following offers at each participating restaurant: 2-for-1 meals, 50% off food, or 25% off food and drinks. Over a whole year the savings will really mount up, and you can use the card as many times as you like! Not only this, but the Gourmet Society has negotiated two great extra deals for members. Take 25%* off cinema tickets week-round, and enjoy 2-for-1 visitor entry to over 100 gardens UK-wide!
What's included?
A 12-month Gourmet Society card
Select from the a la carte menu when you dine
A printed restaurant directory listing over 6500 places where you can use your card
Access to the free smartphone app, featuring a digital version of your membership, so you can save even if you forget to carry your card
Any restrictions?
Advanced booking is usually required, and you should mention your card when booking
Offers and availability are subject to change
Gourmet Society offers are not available in conjunction with any other promotion or offer
What do I need to know?
*25% is the average saving on adult cinema tickets
Delivery Type
Delivery Time
Price
Standard Delivery
10 working days
Free
(Free UK delivery. Available for UK delivery only. Estimated delivery time is 10 working days. A specific delivery date cannot be guaranteed.)
Customer Reviews
4 out of 5 (80%) reviewers would recommend this product to a friend.
Read all reviews »
White Rabbit Vintage Inn
11 April 2015
Doose
Location: Age: 35-44 Bought For Myself Occasion: Birthday
I checked my Gourmet Society card earlier this week & saw that it was accepted daily with the exception of Saturday & Sunday so we duly arrived with friends last night for a meal confident that I would receive 25% odd the bill only to be told it was unavailable on Fridays as well - not sure why the alteration has not been up dated on your website or the above restaurant is pulling a fast one !! I may not have gone if I had known this was the case.
Would you recommend this product to a friend? No
Brilliant Gift for Anyone!
09 April 2014
ToscaJac
Location: East Midlands Age: 45-54 Bought For Myself Occasion: Just because!
This is a brilliant gift for any family or friends. It paid for itself within 2 weeks!!! Love it!! :-))
Would you recommend this product to a friend? Yes
Great money saving card
17 December 2013
KimW
Location: Rotherham Age: 35-44 Bought For Myself Occasion: Birthday
I've just bought two of these as presents as this offer is really good. I am a member myself already, and I've saved loads using the Gourmet Society card. It's particularly good at encouraging me to try new places, and you save money whilst doing so! I think sometimes when you go to restaurants with vouchers they can be a little bit snobby, but I've never had this problem with Gourmet Society restaurants and I've always had good service and good food. I hope my friends enjoy using their cards as much as I do!
Would you recommend this product to a friend? Yes
Great little card for trying new restaurants
24 October 2013
MaddyO
Location: Milton Keynes Age: 35-44 Bought For Myself Occasion: Birthday
Firstly, I was somewhat shocked by the other review about this and can only presume he's being a bit tongue-in-cheek. Anyway I've been using this Gourmet Society card that I bought for my husband and I for 3 months now. We've saved over £180 using The Gourmet Society card so far and have tried 4 new restaurants including a Michelin starred one and have gone back to La Tasca for the first time in over 5 years. All of the restaurants have been really good. Very pleased I bought my husband this as his birthday present, as I've had loads of use of The Gourmet Society card!!!
Would you recommend this product to a friend? Yes
The discount card that will make you say YEAH
09 November 2012
J-ride
Location: Age: Over 65 Bought For Friend Occasion: Other occasion
Eating out and going to the cinema are like, totally, my two favourite things. So when I heard about this discount card I was like, yes please! I've already saved loads which means that I can afford to buy a new shirt from River Island this month. Also, for the guys out there, this gift is statistically proven to be a hit with the ladies. I used it on a date last week and I'll simply say that the money we saved was put to good use that night, if you know what I mean! LOL
Would you recommend this product to a friend? Yes