To ensure you receive your gift on time please check the delivery information tab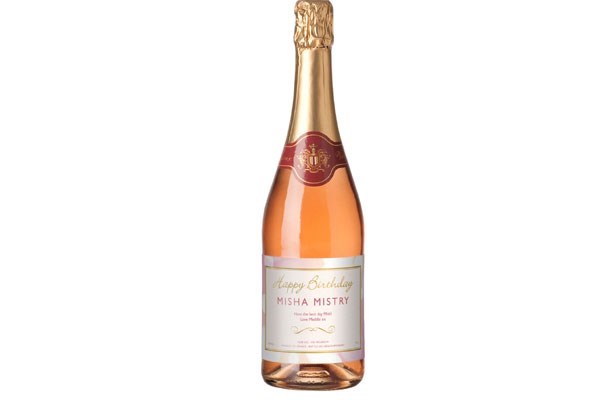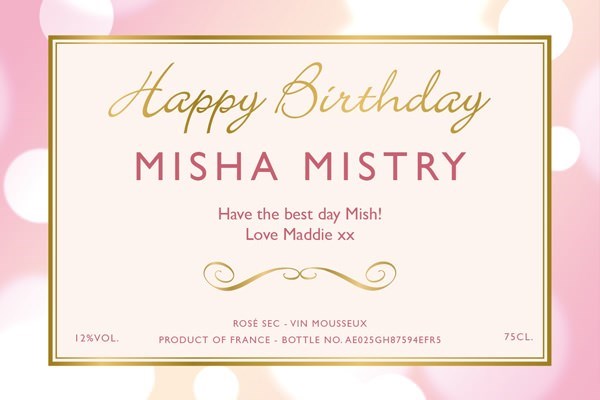 Personalised Sparkling Rose Cava - Birthday Gift
Product code: 11213487
Write a review »
A cheeky bottle of delicious sparkling rosé with your message on the label
Standard UK Delivery : 3-5 working days
A bottle of classic Pigalle Rose Sec, with its beautiful coral colour and summery fruit flavours, is an easy-drinking classic and fun to share with friends. Give your friend a unique and personalised gift - a bottle of this lively sparkling wine with a label bearing your heartfelt message, and make it as serious or as fun as you like! Great to toast a birthday or any other celebratory occasion. Cheers!
What's included?
A 75cl bottle of Sparkling Rosé Cava presented in a gold gift box, personalised with the message of your choice on the label
Any restrictions?
Due to personalisation, this gift is not eligible for a refund
What do I need to know?
Please check spelling very carefully as your personalised message will be entered exactly as written
Delivery Type
Delivery Time
Price
Standard UK Delivery
3-5 working days
£4.50
(Available for delivery to UK addresses only. Please allow 3-7 working days for the product to arrive.)