To ensure you receive your gift on time please check the delivery information tab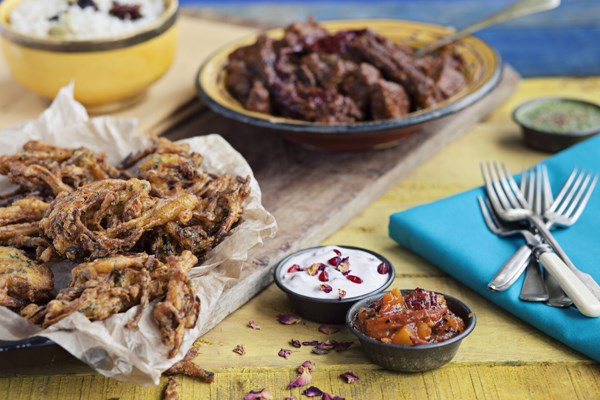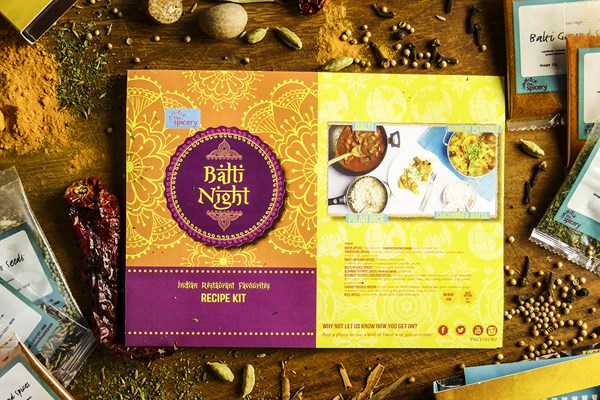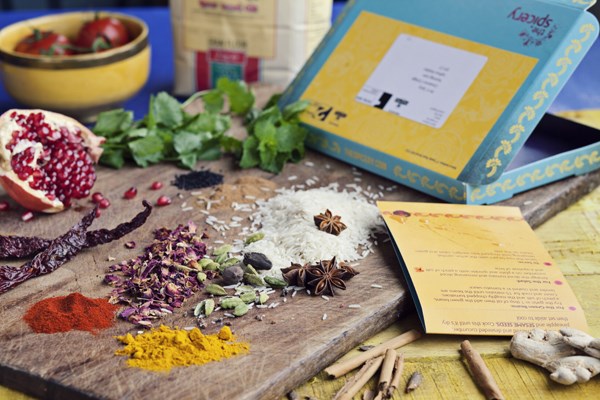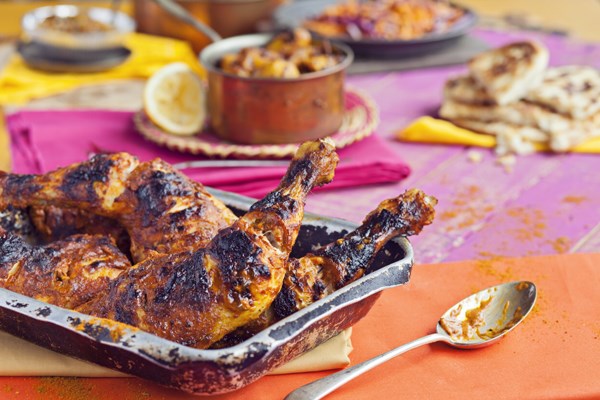 Summary

Fine Print

Delivery Information
Don't let a Biryani bamboozle you! With these fantastic kits, you'll get all the spices you need to make a curry and side dishes for four people, along with an easy-to-follow recipe and a shopping list for your meat or vegetables. The spices are measured out neatly into the exact amounts you require to make a tasty curry that's much cheaper and healthier than a takeaway. Choose from three different types of box to suit you. There is a favourites box, a set tailored to vegetarians and one with more unusual curries for those who have mastered the basics. You can even switch boxes each month if you like the look of what's coming up on a different one. With this package, a Spicebox will arrive through the post once a month for six months. You never know, it might change the way you cook forever!
What's included?
One Spicebox a month for six months
Each Spicebox contains 7 or 8 bags of spices - enough to cook a curry and sides for four
Free delivery UK-wide
Examples of dishes in each package:
Favourites box - Madras, Dhansak and Dopiaza. Sides such as Bombay Potatoes, Gobi Aloo and Tarka Dahl
Discoverer box - Trinidad Beef Curry with Mango Salsa, Thai Massaman curry with Ginger Vegetable Salad or a Goan Chicken Xacutti with Coconut Chutney
Vegetarian box –Mushroom Biryani with Tamarind Rice, Aloo Gosht with Tarka Naan and Vegetable Pickle, or Paneer Kebabs and Dum Aloo
Any restrictions?
Once activated, your six-month subscription will begin
What do I need to know?
One box will be sent each month
The recipient will receive an initial gift pack which includes a useful storage folder for the recipe kits and a personalised card, along with a free recipe kit to get them started
To activate the subscription and start receiving the monthly boxes, the recipient will need to fill in a short form on the website provided in the starter pack giving their voucher number
They will then be able to choose whether to receive Discoverer, Favourite or Vegetarian boxes. Once the subscription is activated the first subscription box is sent right away, with subsequent boxes sent at the end of each month
You need to choose a subscription package (but the recipient can see on the website each month what's coming up and change their box if they prefer)
The pack fits through a standard letterbox and does not need to be signed for on delivery
Delivery Type
Delivery Time
Price
UK Standard Delivery
2-3 working days
Free
(This item will be delivered via First Class Royal Mail. Please allow 2-3 working days for delivery. Starter pack is delivered by First Class Royal Mail. Delivery available to mainland UK addresses only.)
Six Month Curry Recipe Kit Subscription -

£40
Customer Reviews
10 out of 10 (100%) reviewers would recommend this product to a friend.
Read all reviews »
Six Month Curry Recipe Kit Subscription -

£40