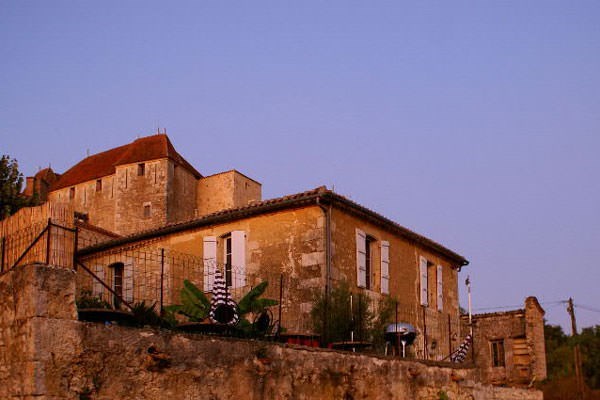 Luxury Weekend Cooking School Break in Southern France
Product code: 10919170
Write a review »
Minimum age 18 years

France
About

Description

View on map

Important Info
A very special experience for those looking to work on their cooking skills, professional chefs or even if you're just looking for an interesting holiday with a twist! You'll spend two nights in the picturesque village of Gramont, near Toulouse in Southwest France, learning how to cook a variety of French cuisine. The course is fun and hands-on and classes are in English, so both a social and cultural experience is guaranteed. You will be looked after by two professional chefs, and in addition to your tuition you'll be given plenty of time to explore the local area or relax in the school's outdoor hot tub. All meals and wine are included in the package.
Your itinerary for the weekend is as follows:

Friday: You will arrive in the afternoon, settle into your room and meet the chefs and other guests. You'll eat a long lunch and tour the purpose built kitchens before your first lesson on knife skills and preparing vinaigrette. You'll then set to work making your very own fois gras and prepare a traditional cassoulet following a centuries-old, regional recipe. After being given some time to relax you will dine out at the chefs' restaurant, with six courses, cheeses, desserts and local wines.

Saturday: Your day begins with a delicious locally-sourced breakfast followed by a lesson in fish-filleting, sauce making and patisserie skills, preparing the perfect tarte aux pommes. Lunch is served on the terrace and then you'll set to work on crème patisseries, crème brûlées, crème caramels, crêpes and la sauce suzette, before swapping sweet for savoury and working on one of France's most iconic sauces: la sauce béchamel. You'll also work on your plate and presentation skills before relaxing and then taking in a long dinner with your hosts.

Sunday: Breakfast is served at 9am and the hosts ask you depart at 11am.
Your voucher is valid for 10 months for one person. Travel is not included and guests are responsible for travelling costs to the cookery school. No knowledge of the French language is required. The minimum age for this experience is 18 years. The experience includes two nights' accomodation with guests arriving on Friday lunchtime and departing on Sunday morning by 11am. The school can arrange a transfer service from and to Toulouse Blagnac Airport at a cost of 60 euros per car each way. For special dietary requirements please make the school aware at time of booking (eg: vegetarian, nut allergies). All meals and wine are included in the package. All dates are subject to availability.
Luxury Weekend Cooking School Break in Southern France -

£480
Luxury Weekend Cooking School Break in Southern France -

£480