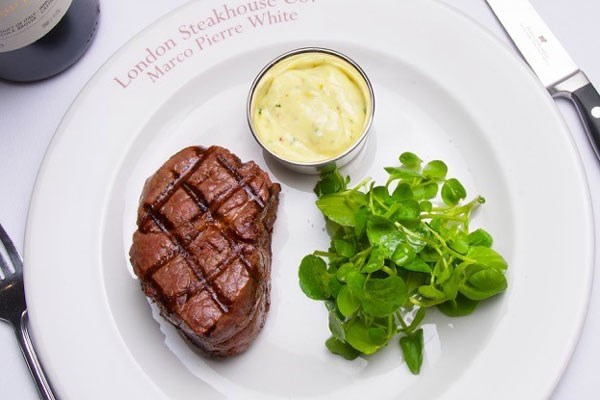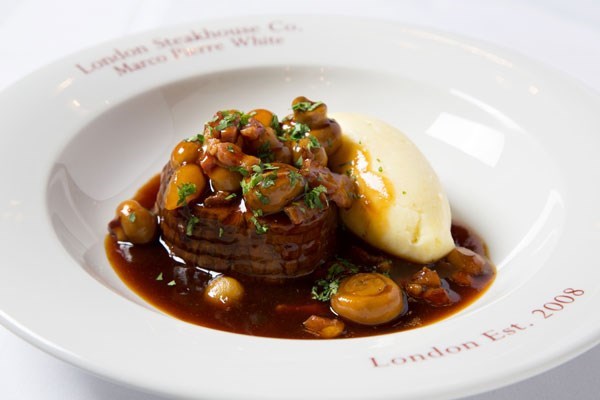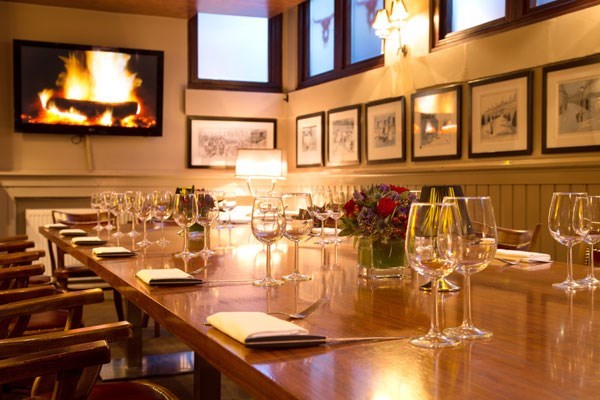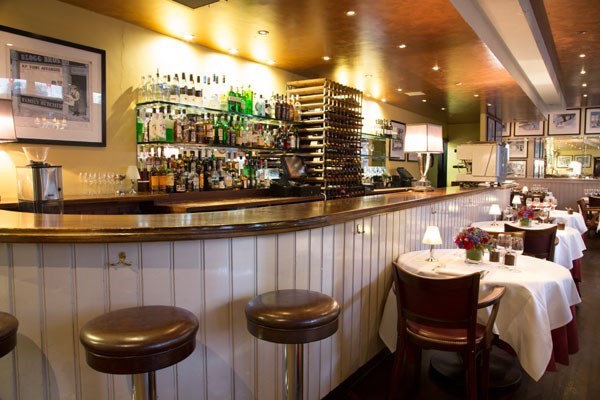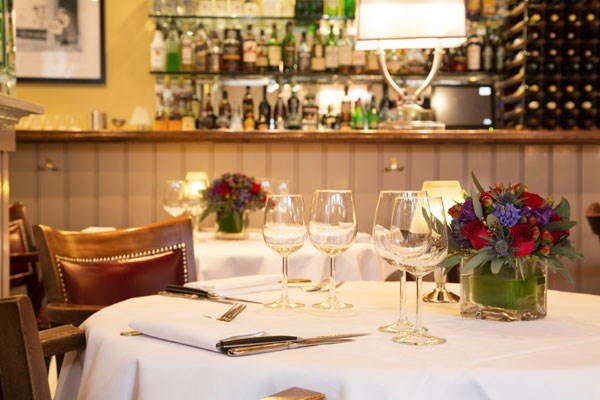 Summary

Fine Print

View on map
Duck out of the hustle and bustle of London's Square Mile, and into the soothing cool white interior of MPW Steak and Ale House's dining room. From the moment both of you are welcomed with a classic cocktail to the time you polish off your delicious dessert, you're in safe hands with triple Michelin-starred Marco Pierre White – the man who taught Gordon Ramsay his skills! This is comforting food done exceptionally well. Steaks are on the menu of course, alongside other beautifully-executed classics including fish options, for those who fancy something lighter. Choose a starter, main, and dessert from a set menu of timeless dishes, freshly cooked with skill and confidence, and you'll see how great food stands the test of time!
Click HERE to view the sample menu
What's included?
A three-course meal for two at MPW Steak and Alehouse
A classic cocktail each
Any restrictions?
Your voucher is valid for 10 months for two people
Please note it is requested that you attend in Smart-casual attire, jeans are fine, however there is strictly no sportswear permitted
Please see below with regards to Opening times:
Mon-Thurs: 12pm-3pm and 5.30pm-10.30pm
Fri-Sat: 12pm-10.30pm
Sun: 12pm-10.00pm
Lunch service is 12pm–5.15pm Friday to Sunday and Dinner service is 5.30pm onwards excluding Valentine's Day
This experience is not available in December
Friday and Saturday evenings reservations can only be made within 48 hours of dining (availability for dinner on Friday at 9am on the Wednesday, and for Saturday at 9am on the Thursday of that week)
You can make a weekend booking more than 48 hours in advance, by exchanging the cash value of the voucher towards dining from the A La Carte menu
Sides, tea or coffee, and additional drinks are not included in the voucher package
Supplement prices are subject to change
Please note a discretionary 12.5% service charge will be added to your bill
This voucher cannot be extended
Please mention any specific dietary requirements when booking
All dates are subject to availability
The Steak and Alehouse - Three Course Dinner and Cocktail for Two -

£49
Customer Reviews
60 out of 82 (73%) reviewers would recommend this product to a friend.
Read all reviews »
Steak and Alehouse
28 September 2015
shazza
Location: London Age: 35-44 Bought For Myself Occasion: Birthday
I purchased this as birthday treat for my mum. Booking was easy by telephone but do beware and check your email confirmation carefully as mine stated that I had changed my offer to a credit against a bill, and not the three course option I had purchased. This was easily rectified prior to my visit. The food I am sorry to say was a disappointment. The starter and dessert were good but it was disappointing that the mains came with no sides whatsoever. When purchasing a deal of this kind, you do not expect to have to spend over and above on food as this was a three course meal option. I had budgeted to spend a particular amount on the meal and was not expecting to have to purchase food. One piece of meat on a plate is not a course. We both ordered steak - medium to well - but both came out rare. The meat was extremely chewy and not at all well cooked. It was extremely disappointing. Customer service was good, but with a strong focus on 'upselling'. It felt as though they were trying to get as much cash out of you as possible.
What would you improve for next time? I would include at least one side in the main course options, I would ensure that the meat was of good quality and cooked to the customer's preference. Perhaps offer just a two course option but with a side each for main course - or lose the cocktail and offer a side so that diners feel like they are receiving the full package
Would you recommend this product to a friend? No
Relaxed atmosphere
22 September 2015
Anne081184
Location: Folkestone Age: 55-64 Bought For Wife Occasion: Birthday
The food was really nice and the service was excellent. We would definitely visit this restaurant again.
What would you improve for next time? The drinks are very expensive
Would you recommend this product to a friend? Yes
Excellent Value
22 September 2015
ckid
Location: Age: 45-54 Bought For Husband Occasion: Just because!
This restaurant has a great feel and I have been here several times using this experience. The food is amazing and the staff are so helpful. Would highly recommend.
What would you improve for next time? Nothing
Would you recommend this product to a friend? Yes
Fantastic
21 September 2015
Legend2
Location: Kent Age: 45-54 Bought For Son Occasion: Christmas
Dining experience given as a gift at Christmas, thoroughly enjoyed it and excellent service and meal. Couldn't fault at all!
What would you improve for next time? Nothing
Would you recommend this product to a friend? Yes
So many add ons it ends up expensive
12 September 2015
Lukealex
Location: London Age: 25-34 Bought For Partner Occasion: Birthday
Went here on the £49 3 course and cocktail deal and from the moment you get in it just seems they are trying to make you spend more. The cocktails were tiny and the starters were okay with about 4 to choose from. Out of about 15 mains only 4 were free and out of the only free steak (rump) it didn't come with any sides. I don't mind spending on good quality and it was only around £12 to upgrade to a good fillet steak but out of principal I went for the rump considering it's already cost £49 for the two of us. We then needed some sides and at £4.50 each they were hardly a bargain. Whilst waiting for our steaks we finished our little shot cocktails and decided to get some wine. The cheapest large glass was £9 which I consider a lot for house wine! The steak came and was quite an average cut and really under seasoned, I had to put on the seasoning myself! The sides were okay ish and the desserts were nice - choice of about 5. The bill came to £45 including service that they kindly add on for the full Voucher amount! So in total this cost £95 - I have been to goodmans, Gaucho, Hawkesmore and spent that on such nicer food! P.s these guys advertise that not all dishes don't come with sides (except none of them are steaks and the place is a steak and ale house!!!)
What would you improve for next time? Steaks need to come with sides!
Would you recommend this product to a friend? No
Fantastic Idea
17 August 2015
Anne O
Location: London Age: 55-64 Bought For Friend Occasion: Birthday
We used this to dine at Marco Pierre Whites London restaurant. It was superb and as it was a gift it gave us the opportunity to visit a venue more than special and somewhere we wouldn't normally choose. However we would not hesitate to return.
Would you recommend this product to a friend? Yes
Delicious meal
02 August 2015
Ricardo
Location: Leicester Age: 55-64 Bought For Partner Occasion: Anniversary
We were well looked after from start to finish, all the food we had was excellent, it was in lovely surroundings too, all in all we really enjoyed it! We were celebrating our anniversary and a special effort was made to mark this. Thank you.
What would you improve for next time? Nothing
Would you recommend this product to a friend? Yes
BIRTHDAY GIFT
21 June 2015
CHEL
Location: essex Age: 55-64 Bought For Partner Occasion: Birthday
The buyagift deal was excellent value, we had a cocktail when we arrived which was very good and then a 3 course meal. The extras add up and you have to pay for the bread basket. We had a table booked for 6 o/c and was out by about 7.30 didn't feel rushed until the last minute when my husband had put the last morsel of cheese in his mouth and the plate was wisked, away - i must admit when the waiter saw the surprised look and knife still floating above where the plate had been, apologised, but ...... All in all it was a pleasant meal and a good price, would we go back again?, well not sure its a maybe . Oh and if you want to go on a saturday on the buyagift you have to ring 48 hours before to book a table which is a bit hit and miss if you want a specific time.
What would you improve for next time? making it easier to pre book a table. Also i put no to recommend to a friend but i think that should be a maybe/yes.
Would you recommend this product to a friend? No
Lovely gift
19 March 2015
Sharve
Location: Essex Age: 25-34 Bought For Husband Occasion: Just because!
We had a very lovely 3 course meal last night, the portion sizes were very good, nicely presented to.
Would you recommend this product to a friend? Yes
great gift
15 March 2015
shell
Location: essex Age: 35-44 Bought For Mum Occasion: Christmas
very nice and different day out, staff very nice at all times lovely service all round
What would you improve for next time? nothing perfect
Would you recommend this product to a friend? Yes
The Steak and Alehouse - Three Course Dinner and Cocktail for Two -

£49