To ensure you receive your gift on time please check the delivery information tab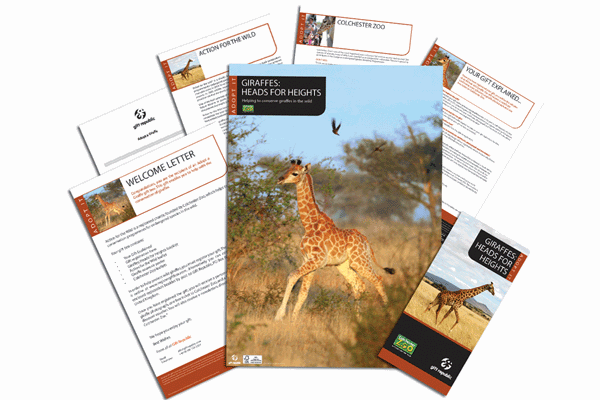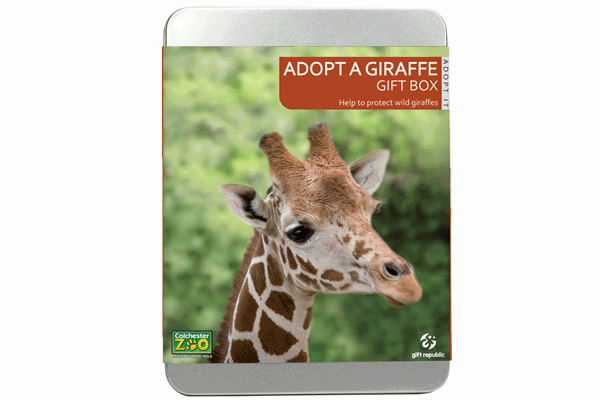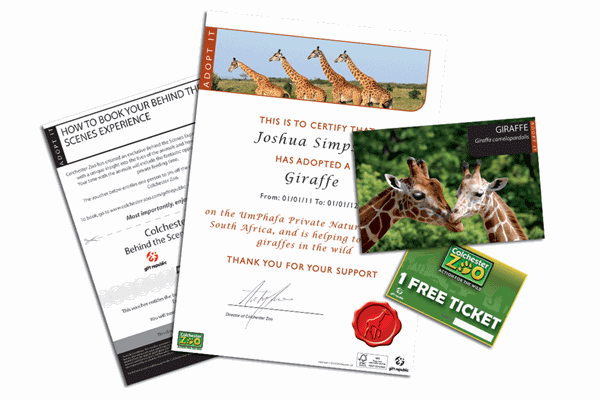 Adopt a Giraffe
Product code: 11316515
Write a review »
Walk tall knowing that you helped save a giraffe, and get a complimentary zoo ticket
Standard UK delivery : 4-7 working days
Summary

Fine Print

Delivery Information
Support the great work of Colchester Zoo's "Action for the Wild" charity by sponsoring a giraffe. Your monetary gift will go towards the charity's work, conserving giraffes in the wild. A registration pack arrives in the post, with all the instructions you need to register your name and details to adopt a giraffe, a fantastic giraffe poster, plus information on these magnificent creatures. Once registered, you'll be sent a certificate, a free ticket to Colchester Zoo - so you can discover an incredible 270 species on a day visit - plus you'll get a discount voucher for a very special behind-the-scenes experience. The Zoo will send you regular updates so you can keep track of your giraffe, and all the other incredible achievements of this remarkable conservation project.
What's included?
Welcome Letter
Gift registration form
Giraffes: Heads for Heights booklet
Action for the Wild leaflet
Giraffe souvenir poster
Colchester Zoo leaflets
Register your gift and you will receive: A personalised supporter certificate and
A giraffe photograph, A free ticket to Colchester Zoo. You will also receive newsletters at the discretion of the charity
Any restrictions?
The adoption is valid for 12 months from the date of registration
The free ticket to Colchester Zoo is valid once only, for one person, for 12 months from the date of registration
Disclaimer: This gift is produced in association with Colchester Zoo and its charity Action for the Wild (UK Registered Charity no. 1105621). The charity does not only concentrate its efforts on one particular species. If for any reason a project is unavailable, the charity reserves the right to allocate the donation wherever they feel the need is greatest. For every person that registers their gift, Gift Republic donates approximately 10% of the RRP directly to Action for the Wild. The charity supports projects all over the world including its own project, the UmPhafa Private Nature Reserve in KwaZulu Natal, South Africa. Terms and conditions apply
This is a novelty gift item and must be regarded as such
What do I need to know?
Your items will be dispatched within 28 days of registration documents being returned
Delivery Type
Delivery Time
Price
Standard UK delivery
4-7 working days
£2.50
(Available for delivery to UK mainland addresses only. Please allow 4-7 working days for the product to arrive.)