To ensure you receive your gift on time please check the delivery information tab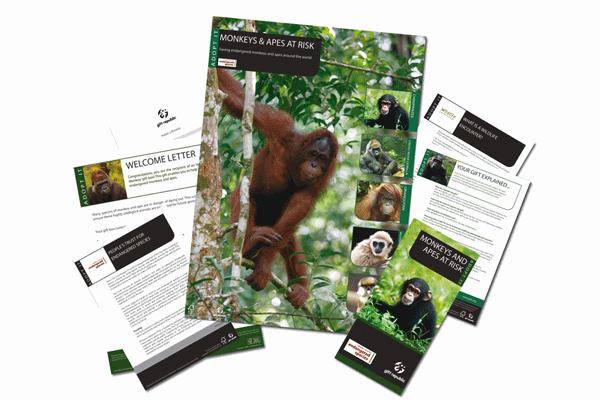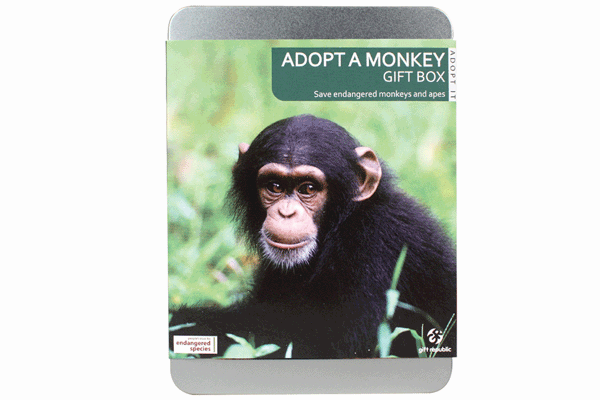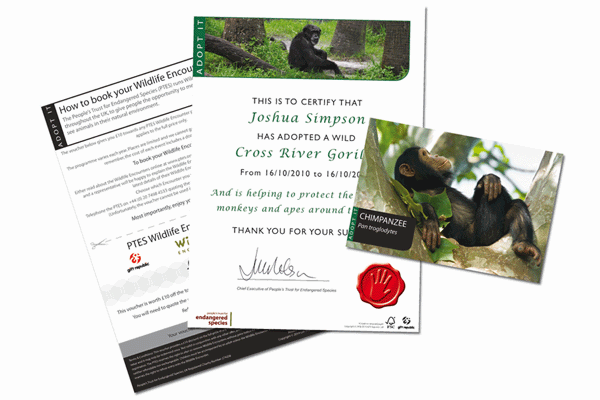 Adopt a Monkey
Product code: 11313224
Write a review »
Help save endangered monkeys and apes with an animal adoption pack
Standard UK delivery : 4-7 working days
About

Important Info

Delivery Information
Adopt a vulnerable species of monkey or ape for twelve months, and help aid the conservation of these charming creatures. Your adoption will assist the People's Trust for Endangered Species (PTES), a registered animal conservation charity. When you register your adoption, you can choose one of four species of endangered monkeys and apes, and you'll receive a monkey photograph and supporter certificate.


Your adoption tin includes:

- Welcome letter
- Gift registration form
- Monkeys & Apes Booklet
- Monkeys & Apes souveneir poster
- People's Trust for Endangered Species (PTES) leaflet
- PTES Wildlife Encounters Leaflet

You can choose to adopt one of the following monkeys:

- Chimpanzee
- Cross River Gorilla
- Sclater's Guenon
- Western Hoolock Gibbon

After your gift arrives, register it online or by post to receive a personalised supporter certificate and ape photograph within 28 days. You will also receive conservation updates at the discretion of the charity, as well as 10% discount for PTES Wildlife Encounters.

Disclaimer: This gift package is produced in association with the People's Trust for Endangered Species (PTES), UK Registered Charity Number 274206. The charity does not just concentrate its efforts on one particular species. If for any reason your chosen project is unavailable, the charity reserves the right to allocate the donation wherever they feel the need is greatest. For every person that registers their gift, Gift Republic donates approximately 10% of the RRP directly to the PTES. The adoption and PTES voucher are valid for 12 months from the date of registration. This is a novelty gift item and must be regarded as such.
Delivery Type
Delivery Time
Price
Standard UK delivery
4-7 working days
£2.50
(Available for delivery to UK mainland addresses only. Please allow 4-7 working days for the product to arrive.)