To ensure you receive your gift on time please check the delivery information tab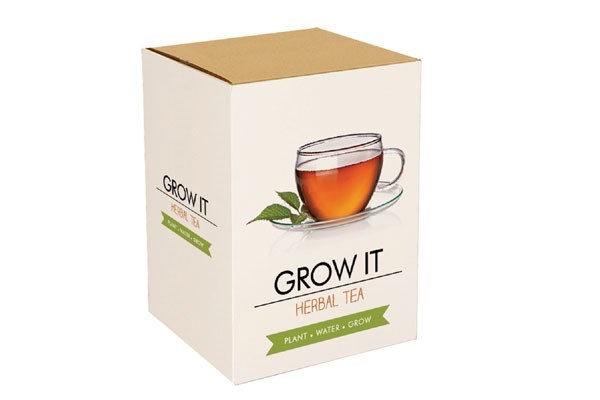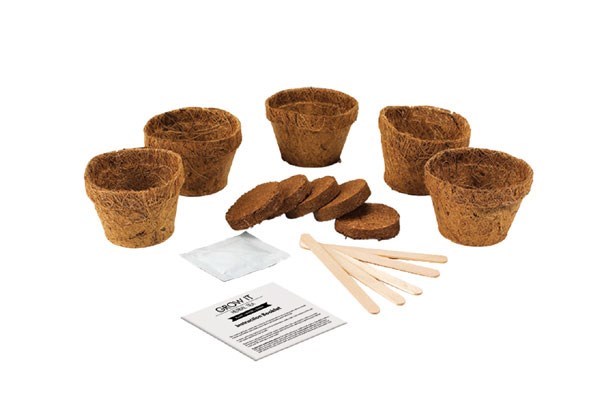 Grow Your Own Herbal Tea
Product code: 1136317
Write a review »
Everyone loves a good cup of herbal tea and now you can grow your own plants at home
Standard UK Delivery : 4-7 working days
About

Important Info

Delivery Information
Growing your plants is simple - everything you need is inside this gift box including starter growing pots, compost discs, seeds and a booklet containing growing tips. Anyone for a cuppa?


Your Gift Box contains:

1 packet of peppermint seeds
1 packet of chamomile seeds
1 packet of lemon balm seeds
1 packet of lemongrass seeds
1 packet of lavender seeds
5 starter growing pots made from coconut husk

5 natural coconut husk compost discs which expand when watered
5 wooden plant markers
Your growing instructions booklet

This pack contains real plant seeds (Origin UK). The plant seeds can die before or after germination. Please plant your seeds as soon as possible. Due to the varying nature of the conditions that the plant seeds are stored and grown in no company supplying this gift pack can accept any liability in relation to the non performance of the seeds or coir disks and pots. This is a novelty gift and must be regarded as such.


Delivery Type
Delivery Time
Price
Standard UK Delivery
4-7 working days
£4
(Available for delivery to UK mainland addresses only. Please allow 4-7 working days for the product to arrive.)
Grow Your Own Herbal Tea -

£13
Grow Your Own Herbal Tea -

£13