To ensure you receive your gift on time please check the delivery information tab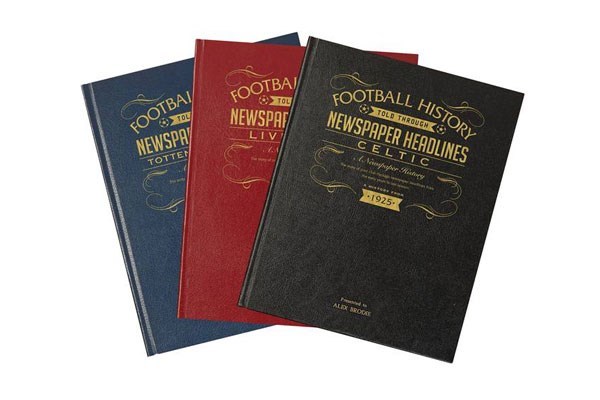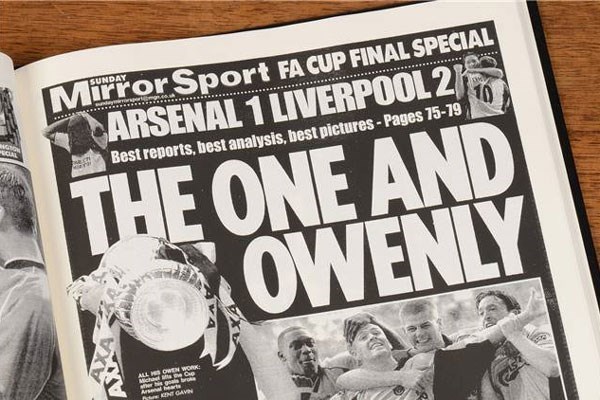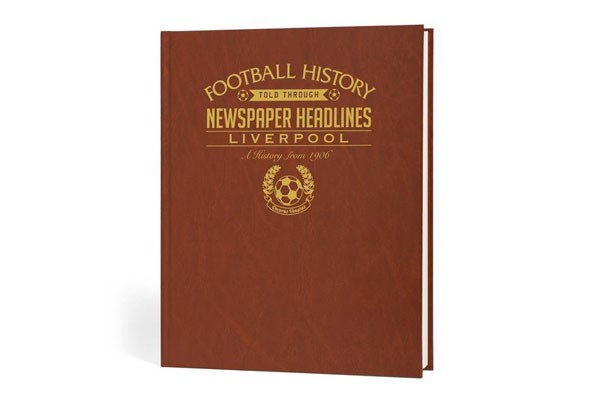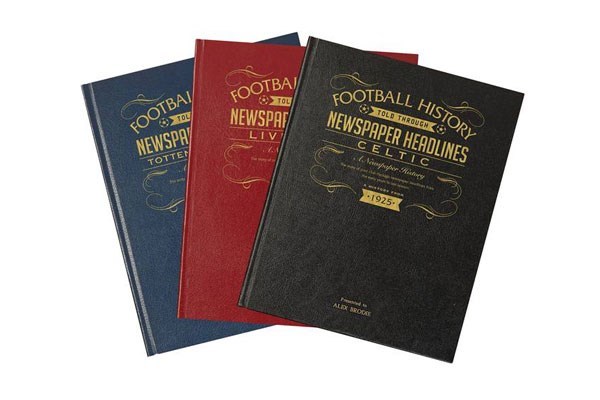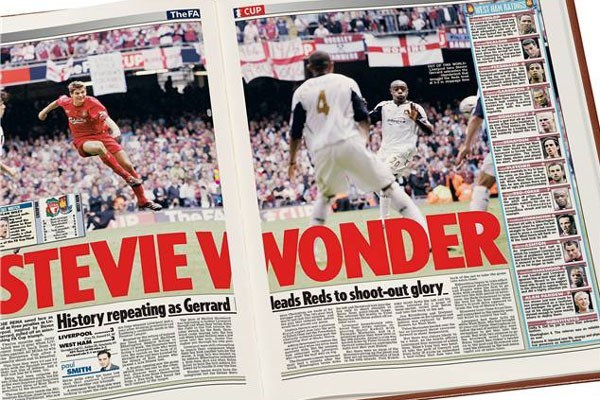 This amazing collection brings together tales of Liverpool victories, triumphs, and glories that will thrill any fan, with newspaper cuttings from over a hundred years of Reds history. It starts with the coverage of the team winning the first division in 1906, covers League and Cup titles throughout the glory years, ending with the most recent article available when the book is purchased. A must-have for any die-hard Liverpool fan, the book has a nameplate bearing your dedication to them, and can even be further personalised with their name beautifully embossed on the cover and is also available with black and white or colour pages!
What's included?
A personalised Liverpool newspaper archive book
Any restrictions?
Due to personalisation, this gift is not eligible for a refund
What do I need to know?
Please check spelling etc. very carefully, as your personalised message will be entered exactly as written
Delivery Type
Delivery Time
Price
Standard UK delivery
Up to 3-6 working days
£5
(Available for delivery to UK addresses only. Please allow up 3-5 working days for the product to delivered.)
Customer Reviews
2 out of 3 (67%) reviewers would recommend this product to a friend.
Read all reviews »
Bought as a gift
15 December 2014
Tony
Location: Essex Age: 45-54 Bought For Myself Occasion: Christmas
Not a bad book, however the personalisation was very disappointing. It is just a sticky label that they put inside the book on the first page. I bought the standard grey cover but I thought the personalisation would be on the cover. Although looking back at the description in closer detail it says 'label on the front page', I was a little disappointed as it seems expensive #with the added postage# for a book with a sticky label inside.
What would you improve for next time? Value for money on standard of personalisation.
Would you recommend this product to a friend? No
16 November 2010
Margaret O'Connor
Location: Age: 45-54 Bought For Myself Occasion: Christmas
Saw this Liverpool Archive book on Buyagift while browsing the Internet. I got it for my son as he's a huge Liverpool fan and he loves it so very pleased with it indeed. Good value price I thought too.
Would you recommend this product to a friend? Yes
16 November 2010
Phil Gibson
Location: Age: 45-54 Bought For Myself Occasion: Christmas
Great gift for a footy fan - I loved it. Especially the fact it was personalised to me. Reading through all the pages of LFC history was fascinating means I have ammunition for my Everton (yuk) supporting mates down the pub and can give precise examples of how Liverpool rules all! Come on the Reds!
Would you recommend this product to a friend? Yes