To ensure you receive your gift on time please check the delivery information tab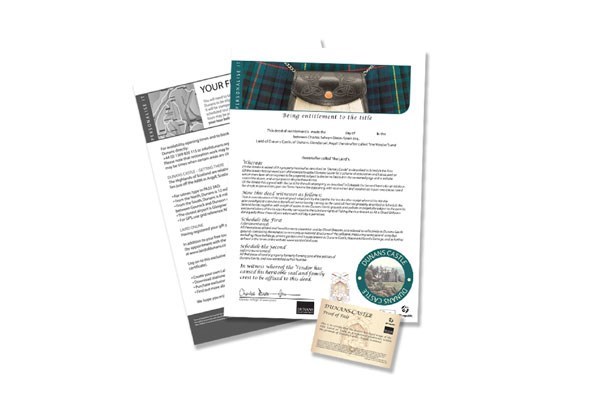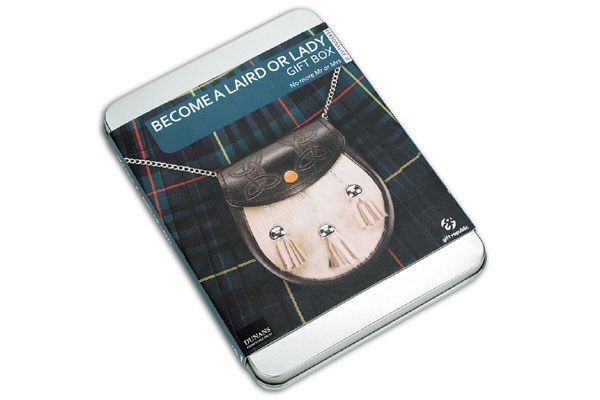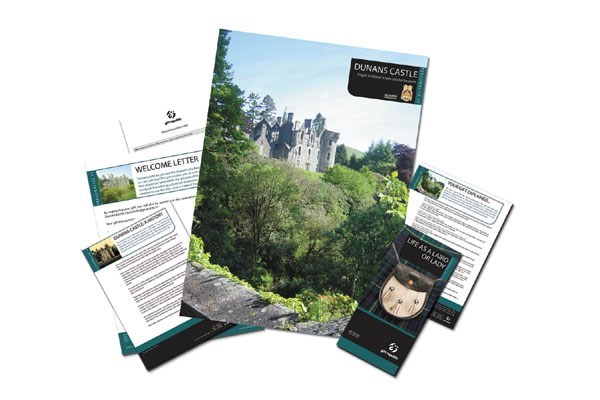 Summary

Fine Print

Delivery Information
With this gift, you'll own a plot of land in the grounds of Dunans Castle, and even be able to use the title Laird or Lady! if you wish!* Finally command the respect you deserve. Not only will you receive a certificate to prove your landed gentry status, but you'll be entitled to visit your very own plot in the grounds of Dunans Castle, in Glendaruel, Scotland. Take a free tour of Dunans with a guest, see Dunan's Bridge and the UK's tallest tree. You can even return to visit as many times as you like, with free lifetime access to the castle and grounds. Your gift is put towards the Castle's restoration project, so you are supporting a great cause, as well as gaining a title!
*Of course, it's virtually impossible to buy a British aristocratic title so please note this fun gift does not grant you a genuine or officially recognised title!
What's included?
A smart gift pack
Welcome letter and details of how to register your title
Life as a Laird or Lady booklet
Dunans Castle: A History
Dunans Castle souvenir poster
A tour of the castle grounds and your plot, for two people
Free lifetime access to Dunan's Castle
Any restrictions?
Bookings to visit your individual plot must be made in advance
Available for delivery to UK addresses only
Your Laird or Lady certificate, Proof of Title card and directions to Dunans will be dispatched within 28 days of receipt of your registration
This is a fun novelty gift, and the purchase will not make its owner an actual member of the aristocracy!
Delivery Type
Delivery Time
Price
Standard UK delivery
4-7 working days
£2.50
(Available for delivery to UK mainland addresses only. Please allow 4-7 working days for the product to arrive.)
Lord or Lady Title -

£14.99
Customer Reviews
6 out of 8 (75%) reviewers would recommend this product to a friend.
Read all reviews »
Lord or Lady Title -

£14.99