To ensure you receive your gift on time please check the delivery information tab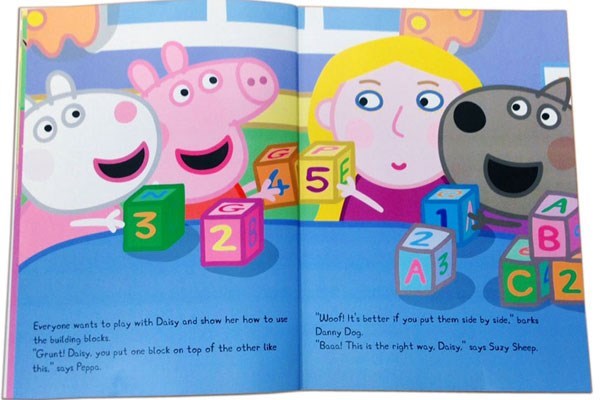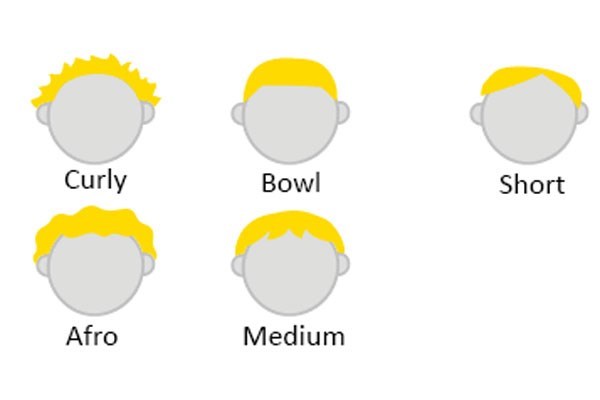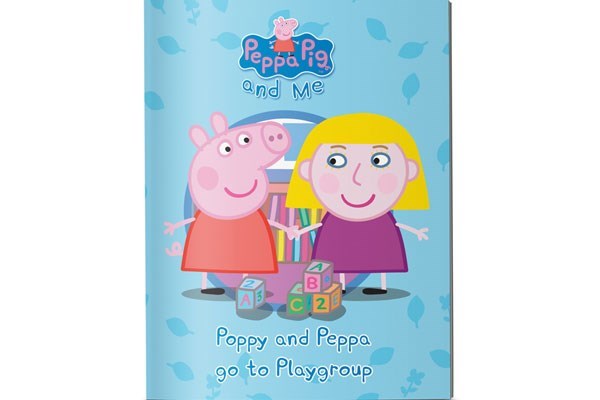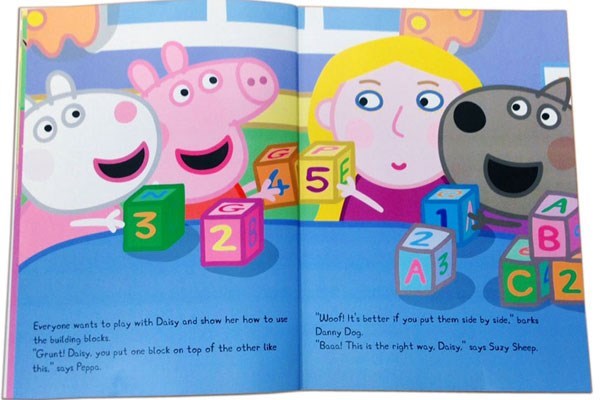 Peppa Pig Personalised Book
Product code: 1129130
5 out of 5 (based on 4 reviews)
Write a review »
Your child can join in the adventure with Peppa Pig and friends, in this amazing personalised book
Standard UK delivery : 7 working days
This is a wonderful present for any young fan of Peppa Pig and friends. This fully customisable book tells the story of your child starting at school or nursery alongside Peppa Pig, and feeling a bit shy. Happily, the lovable children's character and her pals are around to welcome him or her into their group, and have lots of fun together! This remarkable book can be personalised down to the finest detail - you can even specify your child's haircut and colour, skin tone and whether they have glasses, and whether you'd like the story to be set in a playgroup, nursery, pre-school or school. A great present that will be cherished for years and years to come. Your child won't believe their eyes when they see themselves on the pages of this superb quality book alongside all their favourite TV characters!
What's included?
A Peppa Pig storybook, customised to feature your child as the star of the story
Any restrictions?
Due to personalisation, this item is not eligible for a refund
Please double-check the details you enter, as the book will be printed to your exact specifications, and no alterations are possible once the book has been ordered
Please do not enter symbols or any special characters including '&' as these cannot be printed
What do I need to know?
Please note the book is paperback
Delivery Type
Delivery Time
Price
Standard UK delivery
7 working days
£2.50
(Available for UK delivery only. Please allow up to 7 working days for the product to arrive.)
Customer Reviews
4 out of 4 (100%) reviewers would recommend this product to a friend.
Read all reviews »
Excellent
28 April 2012
Bee :)
Location: Tyrone Northern Ireland Age: 25-34 Bought For Myself Occasion: Just because!
I just bought this for my niece and it is beautiful. really good quality and beautifully presented. I cannot wait to give it to her :)
Would you recommend this product to a friend? Yes
Fab Gift!
08 March 2012
Sazey1536
Location: Reading, Berkshire. UK Age: 18-24 Bought For Daughter Occasion: Just because!
I brought this book for my 17month old, who is a big peppa pig fan and now she wants the book over and over again. Its such a fab gift and Highly Recommended!
Would you recommend this product to a friend? Yes
Lovely gift
12 December 2011
Dani
Location: North West Age: 18-24 Bought For Myself Occasion: Christmas
Bought this for my almost 3 year old daughter who is a massive peppa fan! Jus received it and it is brilliant. I know my little girl is just going to love it! The only thing i wish was different is that i didn't notice til after they do a christmas version which i would have preferred but great present otherwise!
Would you recommend this product to a friend? Yes
11 December 2011
Anna
Location: East Grinstead, west sussex Age: 35-44 Bought For Myself Occasion: Christmas
I have bought this as a gift for my niece for xmas. i was delighted with it, the story was lovely & was nice to be able to have a message printed inside too. Arrived within 5 days as well which was great. Hopefully my niece will love it!
Would you recommend this product to a friend? Yes