To ensure you receive your gift on time please check the delivery information tab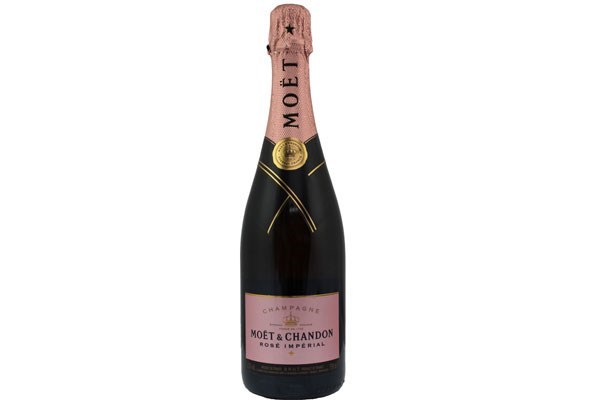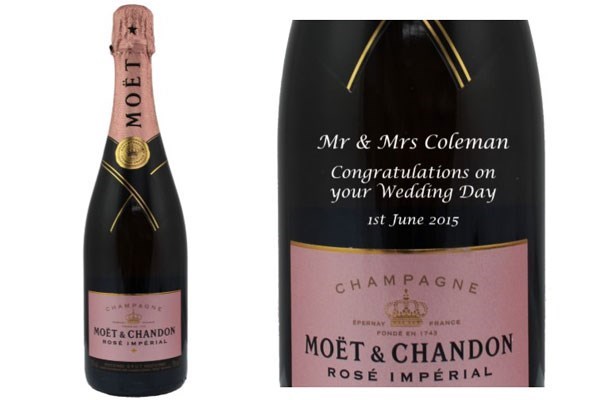 Personalised Moet & Chandon Rose Champagne
Product code: 11222628
Write a review »
A tasteful gift of finest Moët Rose Champagne, engraved with your message, to make any celebration go with a bang
Standard UK Delivery : 5-6 Working Days
Nothing says 'celebration' like a bottle of Champagne. Moët et Chandon produces the region's finest, and holds the Royal Warrant to exclusively supply Champagne to the Queen of England. This bottle of Rosé Imperial can be personalised with the message of your choice, beautifully engraved on the bottle to make a keepsake that will last long after the cork has popped. The distinctive pink Champagne has notes of redcurrants, raspberries and strawberries, with a soupçon of rose and hawthorn, and a delightfully peppery finish. Perfect to mark a wedding, birthday or anniversary, or any other extra-special celebration, this is a gift that will really sparkle!
What's included?
A 75 cl bottle of Moët and Chandon Rosé Imperial Champagne, engraved with the message of your choice
Any restrictions?
Purchaser must be aged 18 years or over. By ordering the customer is confirming they are at least 18. Proof of age may be requested by the supplier
The courier may request photo ID to verify the age of the person accepting delivery. If identification cannot be provided the goods will be returned to the supplier
Due to personalisation this item cannot be refunded. Please carefully check spelling etc., as your message will be engraved exactly as written
What do I need to know?
Approval of messages is at the discretion of the supplier
Messages which purport to increase the value of the goods (including, but not limited to, references to "collectable", "vintage" or "limited edition") and messages including trademarks or certain slogans will not be approved
Delivery Type
Delivery Time
Price
Standard UK Delivery
5-6 Working Days
£7.99
(Available for delivery to mainland UK only. This item will be delivered by courier. Estimated delivery time is 5-6 working days. The courier may request proof of identification (with a photograph) to verify the age of the person accepting delivery. If acceptable identification cannot be provided the goods will be returned to the supplier.)