To ensure you receive your gift on time please check the delivery information tab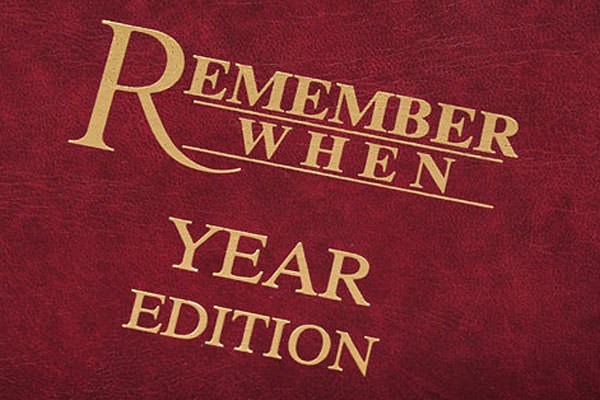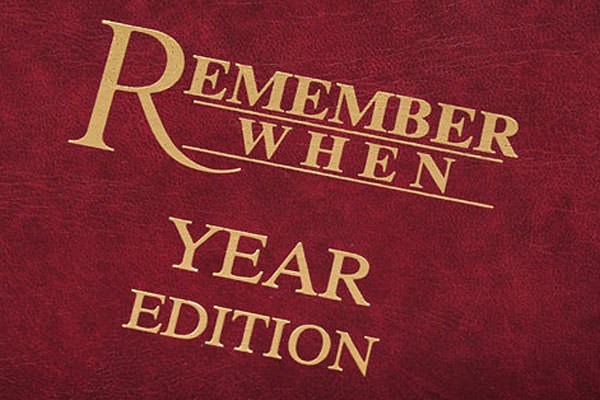 Personalised Year Book
Product code: 11213587
Write a review »
A very special keepsake for a very special day
Standard UK delivery : Up to 3-6 working days
Commemorate a very special day with this stunning hard-bound yearbook. It includes a newspaper from your chosen date - perhaps a birthday, anniversary or wedding day - together with articles on other major events from that year. There is a choice of standard grey, leatherette, or deluxe leather covers. You can further personalise the yearbook with an insert bearing the name and message of your choice, as well as having the recipient's name embossed on the cover, making this an ideal and unique gift to mark any significant occasion.
What's included?
A hardback book containing one full newspaper and further significant articles from the same year
A pre-printed sticker to insert inside the front cover with your message
Your choice of cover:
Standard grey cover included for £39.99
Burgundy leatherette included for the total price of £44.99
Deluxe leather cover for the total price of £59.99
Name embossed on cover - £5
Any restrictions?
Due to personalisation, this product cannot be exchanged or refunded
Delivery Type
Delivery Time
Price
Standard UK delivery
Up to 3-6 working days
£5
(Available for delivery to UK addresses only. Please allow up 3-5 working days for the product to delivered.)