To ensure you receive your gift on time please check the delivery information tab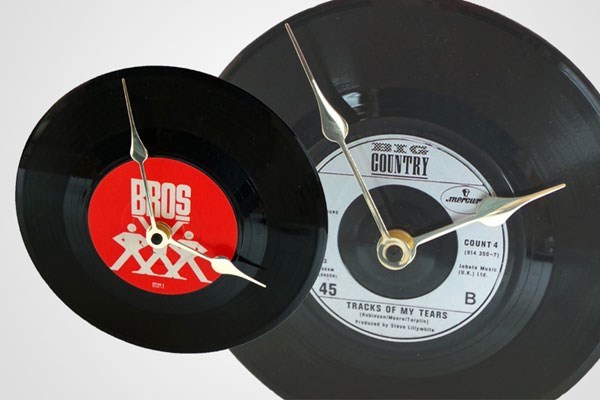 Record Clock from the Year of Your Choice
Product code: 11327192
Write a review »
Rock around the clock! This funky timepiece is made with a genuine no. 1 record from the year of your choice
Standard UK delivery : 5 working days
The best gift since records began! Tell that special person they're YOUR number one, with a clock made from a chart-topping record from the significant year of your choice. Fantastic to celebrate a big birthday, or an important anniversary, this is a great, quirky way to record your congratulations. Choose either 7-inch or 12-inch vinyl, select a year, and a hit record from that year will be made into a quality fully-functioning clock – not only useful but also a wonderful conversation-starter! It even comes with its own original sleeve (where possible), plus an attractive vintage presentation box. This clock looks so cool on the wall, you may want to keep it for yourself. What's more, the record remains intact and can still be played. Groovy!
What's included?
A clock made from a playable number one record (7 or 12 inch) from the year of your choice
Any restrictions?
Please note, you will receive a number one record wherever possible, but rarely it will be another record form the same year, due to stock availability
All 12 and 7 inch vinyl will come with the original sleeve or cover if it remains intact
What do I need to know?
The clock runs on a quartz battery movement and comes with a vintage style gift/ presentation box
Delivery Type
Delivery Time
Price
Standard UK delivery
5 working days
Free
(Delivery Information. UK wide delivery - Please allow 3-5 working days for delivery. We cannot guarantee a specific delivery date. When selecting a delivery address please bear in mind that this item won't fit through a letterbox.)