Take your place among the greats with this personalised double stone placed on Wembley Way, the road that leads to the stadium!
Buy now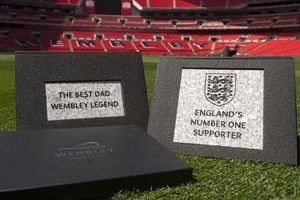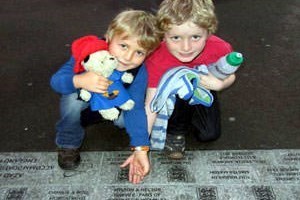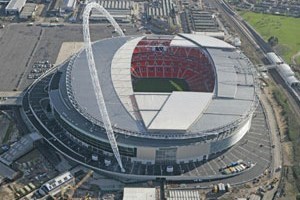 Take your space in the land of footballing greatness with this personalised double stone on Wembley Way. The large brick is complete with Wembley or England crest on it, and can be inscribed with a unique message of your choice. What's more, you'll receive membership of My Wembley, giving you access to special offers like buy-one-get-one-free stadium tours.
Upon purchase you will receive a voucher which you use to order your Wembley Way stone. Your gift includes a double stone (20cm x 20cm) made of finest grey granite. The stone will be placed on Wembley Way, the path that leads to Wembley Stadium. The double stone includes up to three lines of text (14 characters per line including the spaces) engraved and painted in black lettering plus the addition of either the Wembley Crest or England (Three Lion) badge. In addition to your personalised stone you will also get a certificate detailing your exact stone and inscription request plus a legendary package with the following benefits:

- Monthly Wembley e-Newsletter with events and offers
- Buy-one-get-one-free on the Wembley Stadium Tour
- Complimentary membership of My Wembley*
- The chance to win two hospitality seats at every England home game

*My Wembley is an exclusive membership that unlocks the opportunity to access premium hospitality packages and tickets for exclusive seats on the Club Wembley tier of Wembley Stadium for big events. You'll get access to a dedicated website where you can see
what events you can purchase and receive email notifications of when events are available.
This experience is available at Greater London:
Greater London (London) - Wembley
The voucher is valid for six months. The voucher holder must follow the instructions provided to order their stone and advise of the personal inscription required before the expiry date shown on the voucher. This package is for one single stone. After 28 days of redeeming your voucher you be sent a Wembley Way certificate showing what your stone will look like. You will continue to be updated of where your stone is in the process (stone being transported, engraved, installed, etc) to finally receive an email informing you that your stone has been laid with a location map. This voucher cannot be extended.