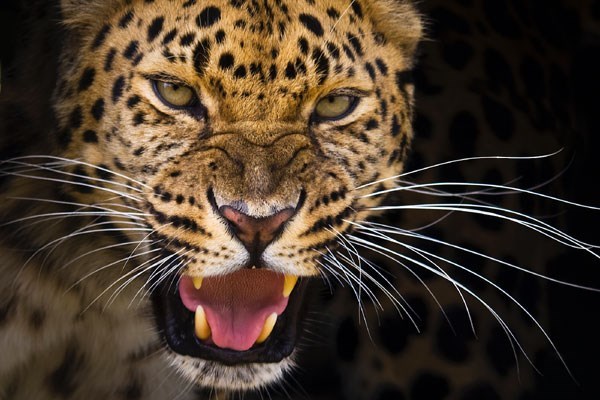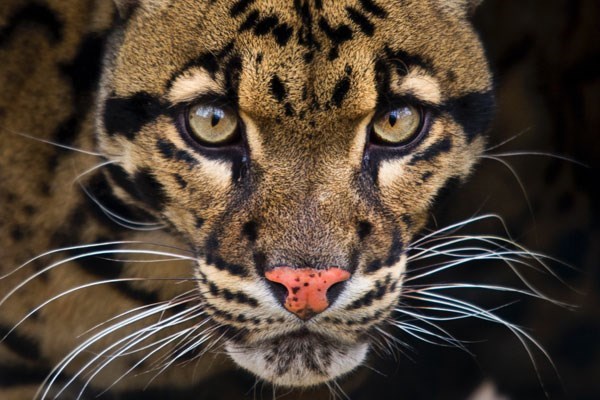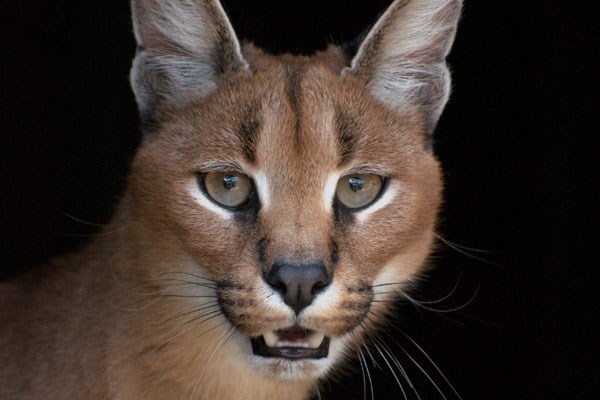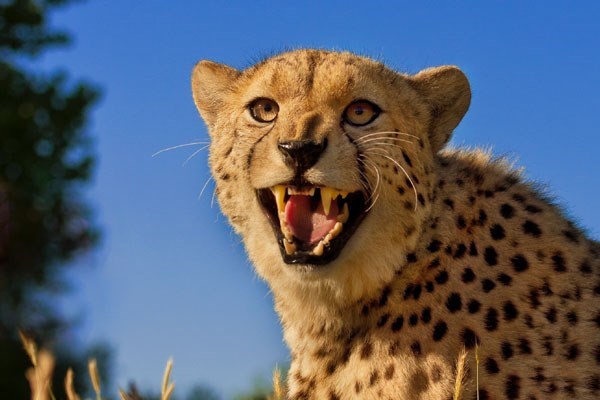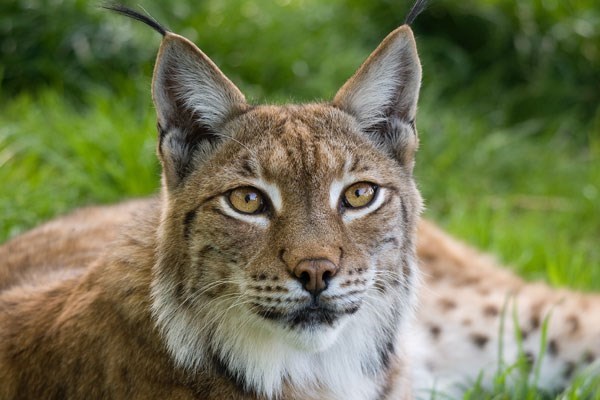 Summary

Fine Print

View on map
Lions, leopards, cheetahs, pumas, jaguars, and more - The breadth of the collection of amazing wild cats at the Wildlife Heritage Foundation in Kent is extraordinary. Get up close and personal with these beautiful creatures, with an exclusive behind-the-scenes tour of the facility. You'll see their enclosures and areas of the premises not open to the general public, and learn about the impressive conservation work that the Foundation is involved in both here and abroad, on a guided tour with a keeper. Most exciting of all, you'll feel hot tiger breath or feel leopard whiskers brush your hand, when you actually feed one of the big cats (the cat will be in its enclosure, and you'll be taught how to do this very safely!). A once-in-a-lifetime experience, meeting the big cats will create long-lasting memories, so don't forget your camera! You can bring spectators on payment of a donation, and all proceeds go towards helping to save these majestic creatures from extinction.
What's included?
A Big Cat Encounter at the Wildlife Heritage Centre in Kent
Any restrictions?
Your voucher is valid for 10 months for one person
Participants must be aged 16 years or over
Please note: this experience is not available on Mondays
You may bring up to four guests, aged 14 plus, for a minimum donation of £20 each
This is an outside experience and the program will vary with the season and time of day
Sessions are offered in the morning, afternoon and early evening from May to September, and daytime only outside of summer months
Sessions are limited and subject to availability. Please book well in advance to avoid disappointment
What do I need to know?
The site is disabled-accessible to all except in very wet weather when the grass surface may become unsuitable for wheelchair users
Please wear clothes suitable for being outdoors and working with animals
Big Cat Encounter (Weekdays) -

£199
Customer Reviews
9 out of 9 (100%) reviewers would recommend this product to a friend.
Read all reviews »
Feeding the cats
11 July 2015
Mumsie J.
Location: Grantham Age: 35-44 Bought For Myself Occasion: Birthday
This was an amazing experience. From when we arrived to the moment we left. We were greeted by our guide, who was extremely knowledgeable about every cat that was there. She knew everything and nothing was too much trouble for her. Everyone was very welcoming and that made it really special for us. Would definitely do it again. Would like to say a big thank you to everyone concerned.
What would you improve for next time? Nothing!
Would you recommend this product to a friend? Yes
Amazing experience
16 May 2015
NikkiD
Location: Hemel Hempstead Age: 35-44 Bought For Myself Occasion: Birthday
What a wonderful place, our ranger was great & very knowledgeable about all if the cats. They take on cats no one else wants eg ex circus/zoo cats. They have a wide variety of breeds including some small breeds that are fascinating. I got to choose which cat to feed & full filled my wish by feeding the most handsome male sumatruan tiger Nias. Definitely recommend to all cat lovers! Will be back.
Would you recommend this product to a friend? Yes
Unforgettable experience
07 November 2014
Rockyglw
Location: London Age: 55-64 Bought For Sister Occasion: Birthday
We were greeted by the friendly staff and introduced to our guide Briony. After going through the safety checks we were given a comprehensive tour of the centre. The cats were all displayed in large enclosures with excellent viewing access. Feeding Puna the Sumatran Tiger by hand was another tick on my bucket list. Briony's knowledge and love of the cats added to our total enjoyment of the afternoon. I adopted Puns at the end of the tour and can't wait to go back and see her and the other cats
What would you improve for next time? Nothing it could not have been better
Would you recommend this product to a friend? Yes
Great afternoon out.
26 September 2014
hewy675
Location: Kent Age: 45-54 Bought For Wife Occasion: Christmas
Had a very enjoyable afternoon with the big cats. Our guide Vanessa was very passionate about "her cats" and provided us with good information regarding each. The tour took a couple of hours and we had plenty of time to spend with each cat. Feeding the tigers is something I will always remember. Overall the tour surpassed expectations, so thanks very much.
What would you improve for next time? Be able to get closer to more of the cats where possible.
Would you recommend this product to a friend? Yes
An amazing experience
01 June 2014
happy wife
Location: surrey Age: 45-54 Bought For Husband Occasion: Christmas
Something I have always wanted to do and I wasn't disappointed. The staff where all very welcoming and passionate about the conservation of wild cats large and small. It's amazing to be so close and to actually feed and touch a real Lion. (which was my choice. I could have chosen a Tiger or any other). Mind you I did stroke a small Tiger - the staff show you how t do this safely, and there is the wire fencing between you. It was so amazing I can't say enough how much of an enjoyable experience is was. xx :) xx
What would you improve for next time? Nothing. The staff were very helpful on booking and the day of the experience.
Would you recommend this product to a friend? Yes
would recomend
31 May 2014
sandy
Location: Ipswich Suffolk Age: 55-64 Bought For Daughter Occasion: Birthday
It was an overcast day but did not put me off , our guide for the day was Swamppy, what a great lady , full of information clealy a love of all the cat here, was alowed to get up close to the tigers amazing ,feed two diffrent tigers,with chicken and was told how to feed with out getting to close, but the two I feed were soo gentle , what an amazing experiance if you are a big cat lover would highly recomend, this was a gift for my 60th birthday from my loverly daughter and son in law , who also came with me on the day and both loved it , ,
What would you improve for next time? Nothing only the weather but nothing you could do about that , keep up the good work.
Would you recommend this product to a friend? Yes
Lovely surprise
13 April 2014
Maisydaisy
Location: Surrey Age: 55-64 Bought For Son Occasion: Birthday
It was amazing to be so close to the big cats and to hand feed my favourite cats the Tigers. Very personal as we had our own guide who was one of the keepers and was very informative re all the cats. There were only two other keepers walking round each with one to four people and so as our paths didn't cross it made very special as you felt it was a totally personal experience.
What would you improve for next time? Road signage to the actual venue when in the imminent area would be useful. In regards to the actual experience my day was perfect.
Would you recommend this product to a friend? Yes
Too good for words
08 July 2012
Juju
Location: West London Age: 35-44 Bought For Myself Occasion: Birthday
I bought this for my other half as he is totally besotted by big cats. we were totally in awe from the minute we arrived. The staff were very friendly and knowledgeable. We went mid week and felt we had the whole place to ourselves. To get this close and personal with these huge cats is something that I will never forget. To actually manage to hand feed and stroke them is an experience beyond words. Would I recommend? Yes definitely and 2 of our friends have already booked based on our experience. Tip: Make sure you take extra batteries for your camera we came away with hundreds (no exaggeration) of amazing close up pics of these amazing animals.
Would you recommend this product to a friend? Yes
big cat encounter
07 June 2011
clueless
Location: sussex Age: 25-34 Bought For Partner Occasion: Christmas
i have very recently been on this experience as it was a xmas present and wow what an experience. the staff greet you on arrival and the stuff they dont know about the big cats isnt worth knowing. i even got to feed my favourite cat by hand and stoke them. it was an experience of a lifetime and something that i would defiantly do again i would reccommend this to anyone that loves big cats. totally awesome. dont hesitate its a great present to recieve and an awesome day out. excellent value for money
Would you recommend this product to a friend? Yes
Big Cat Encounter (Weekdays) -

£199