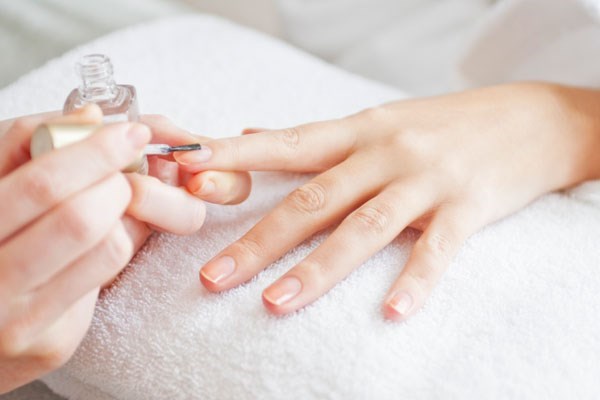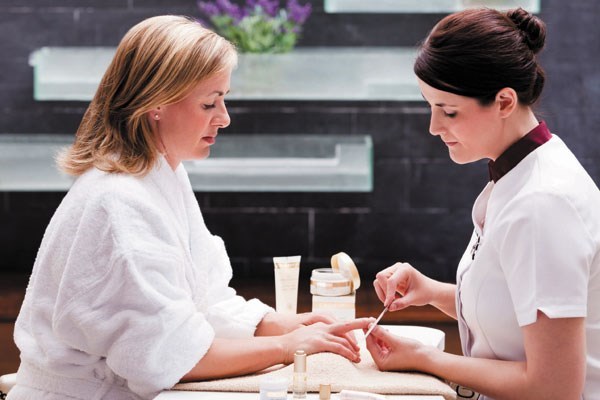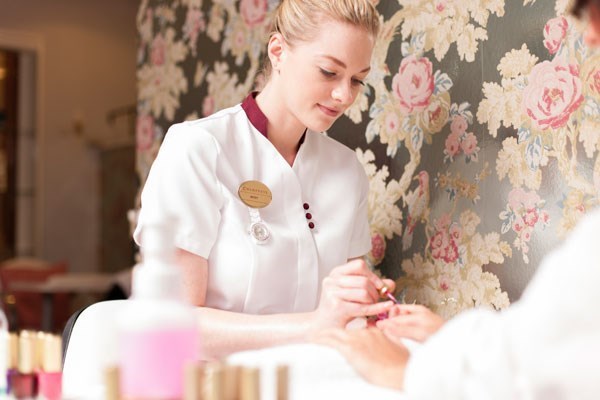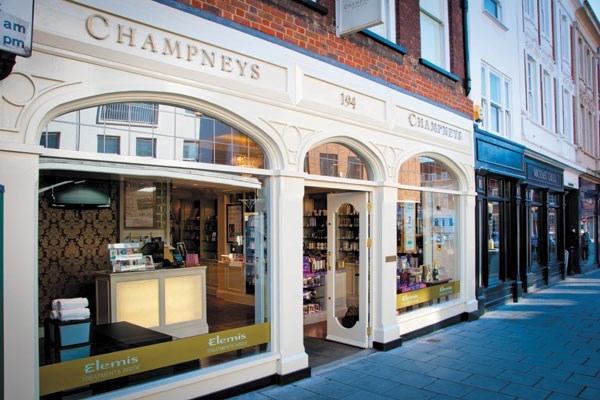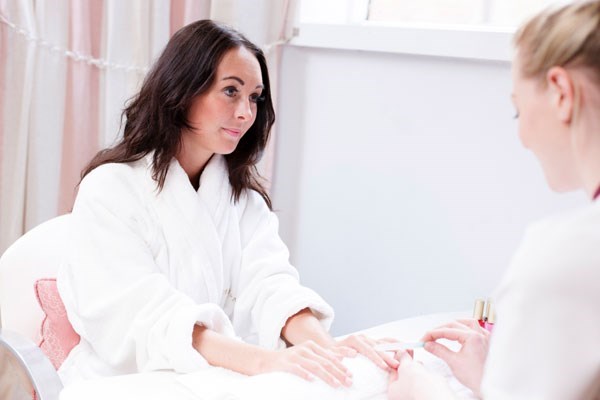 Summary

Fine Print

View on map
You know you're in safe hands with Champneys, the most trusted name in luxury high street and day spas. Your deluxe Manicure experience is a thorough treatment, consisting of a soothing hand and arm massage, cuticle tidying and softening, a moisturising treatment with heated mitts for deep penetration, and a nail shaping plus buffing or painting. It's almost an hour of complete relaxation time just for you, while you are pampered by an expert manicurist. You won't be able to stop staring at your gorgeous hands for the rest of the day! Don't forget to allow some time to browse the high-end spa and beauty products on sale at the spa, allowing you to take the indulgent experience home with you!
What's included?
A 55-minute manicure at a participating Champneys high street location
Any restrictions?
Your voucher is valid for 10 months, for one person
No children are allowed at the spa
You must pre-book your appointment
All dates are subject to availability
24 hours' notice is required for any amendment to a booking once made
What do I need to know?
Please enquire at the salon if you have any medical conditions that may affect your suitability for treatment
Champneys Luxury Manicure -

£32
Customer Reviews
11 out of 16 (69%) reviewers would recommend this product to a friend.
Read all reviews »
Champneys express manicure - Enfield
14 September 2015
Chelldavies
Location: Herts Age: 35-44 Bought For Friend Occasion: Just because!
Had booked a luxury manicure but I arrived late so they did an express manicure which lasted longer than 25 mins and then refunded the difference onto a gift card.
Would you recommend this product to a friend? Yes
Champneys manicure
03 September 2015
Abigailbirch
Location: Guildford Age: 18-24 Bought For Sister Occasion: Christmas
Fabulous manicure at the champneys in Guildford! Don't let the difficult parking put you off, staff were lovely and friendly and the whole experience was very relaxing!!
What would you improve for next time? Option of gel manicure instead of normal nail varnish?
Would you recommend this product to a friend? Yes
Ok but not worth it
24 August 2015
Thedon80
Location: St Albans Age: 25-34 Bought For Sister Occasion: Christmas
I brought this gift for my mum and sister and they enjoyed the hot glove treatment and the hand massage but the manicure itself was just ok. Example of this was after filling the nails they didn't rinse their hands so files left all over the nail. My sister was asked to choose a colour and after the colour was applied was then told it would take up to 4 hours to dry fully yet my mum was explained to about the different types of vanishes they use. So depends on your technician I suppose.
What would you improve for next time? More information and more time spent on manicure
Would you recommend this product to a friend? No
Nice pamper treat
23 August 2015
Squiffy
Location: Surrey Age: 25-34 Bought For Husband Occasion: Just because!
I received a pregnancy massage as a gift to use at Champneys. I took it when I was mid-way into my pregnancy and it was well worth it. I had a very relaxed time from start to finish. Especially the leg and foot rub where my feet had become very swollen. I recommend this treatment.
Would you recommend this product to a friend? Yes
Nice, but could have been better
10 August 2015
Anon
Location: Kent Age: 45-54 Bought For Wife Occasion: Christmas
Staff were friendly and my nails look lovely, however, for a 'luxury' treatment, I think it could have been a bit better. The massage for example, was rather brief. The treatment as a whole, however, was pleasant and the staff gave some good advice re nail care and products afterwards.
What would you improve for next time? Massage could have been longer.
Would you recommend this product to a friend? No
Luxury Manicure
08 August 2015
Nicola P
Location: Thames Ditton Age: 45-54 Bought For Friend Occasion: Birthday
I have just received a lovely luxury manicure at Champneys in Guildford, the staff were great and the manicure was beautiful - very good and will definitely go back.
What would you improve for next time? Nothing
Would you recommend this product to a friend? Yes
Swish Nails!
04 June 2015
Guildford Gal
Location: Guildford Age: 45-54 Bought For Myself Occasion: Just because!
I went to Champney's Guildford using the Luxury Manicure gift voucher. The staff were extremely welcoming and remembered me from a previous visit. I requested Gel nails and this was no problem. They have just swapped to Jessica nail varnish and the choice of colours is fantastic. My therapist offered advice on the colour choice and was just fantastic all round. I will definitely be going again! Thank you Georgina!
What would you improve for next time? Nothing!
Would you recommend this product to a friend? Yes
good manicure but customer service needs improving
08 March 2015
Jessica
Location: London Age: 25-34 Bought For Colleague Occasion: Other occasion
As a first time user/customer of the 'buy a gift' experience; I have to say it was easy to download the voucher and book the treatment. The online process was very user friendly. To continue, the manicure was good, there was a nice selection of colours and the manicurist was friendly and polite. However, the service of the receptionist on duty needs urgent improvement. She was unfriendly, impolite and abrupt, which made us feel quite unwelcome; hence why I will not be returning. We were not even thanked for our custom during the transaction process. Additionally, it is usual practice to check that a client's nails are dry post manicure. Unfortunately this did not occur; I was left to judge whether the nail polish was dry or not myself.
What would you improve for next time? Customer service skills need improving for the front line reception staff, and correct treatment procedures should be implemented to ensure a professional and efficient client experience, so that clients' do not have to self-check whether their nail polish has dried.
Would you recommend this product to a friend? No
A Relaxing Experience
20 September 2014
Natella
Location: London, England Age: 18-24 Bought For Mum Occasion: Birthday
I decided to use my gift voucher in the St Albans branch. Firstly, the area in which it was situated was very nice. It is a lovely spa in a small picturesque town with lovely little shops. It was really nice to get away from all the chaos in London, even if it was for a few hours. The spa was very easy to locate, being in the town centre and parking wasn't too difficult to find. I went to the spa with both my Mother and Grandmother, as we were attending a special occasion that weekend. We were greeted at the door with a smile and offers of tea and coffee. They asked us to wait in a well decorated waiting room in the main foyer which as always was laid out with a selection of magazines and also a table to help yourself to the refreshments. We had booked three luxury manicures for that day. Unfortunately, they could only see two of us at a time. So my Grandmother had her nails done first whilst myself and my Mother walked around the local area. Once it was time for our appointment we were greeted by our beauticians and taken upstairs to a lovely area where all the equipment was set up. Whilst having out nails done there was background accompaniment of soothing music to help us relax. One great thing about the luxury manicure is after they massage your hands in cream, they place them in heated mitts to 'open up your pores'. It was so relaxing, I almost fell asleep. The ladies doing our nails were very lovely and professional making sure that we had refreshments if we wanted them. Whilst we were waiting for our nails to dry they helped carry our bags out to the main foyer. Overall, we had a fairly enjoyable experience and you get everything you'd expect of a luxury manicure.
What would you improve for next time? The holding quality of the nail polish. They chipped after one day.
Would you recommend this product to a friend? Yes
Luxury Manicure
11 July 2014
Ibs123
Location: Chichester, West Sussex Age: 55-64 Bought For Daughter Occasion: Birthday
Had a fab 55 minutes with Hannah who made me feel very special whilst I was having my luxury manicure and introduced me to gel nails. I will definitely go back and see her again.
What would you improve for next time? Hannah was 101% with me, couldn't ask her to improve.
Would you recommend this product to a friend? Yes
Champneys Luxury Manicure -

£32