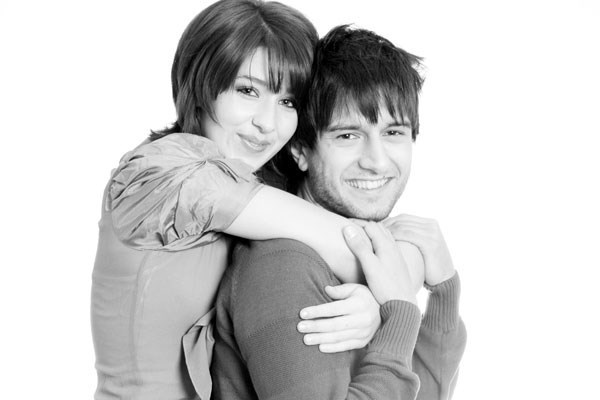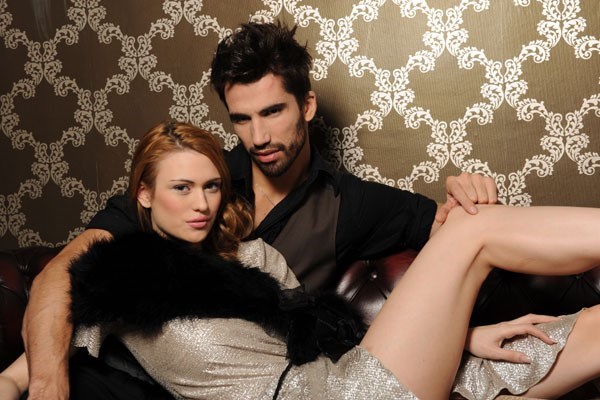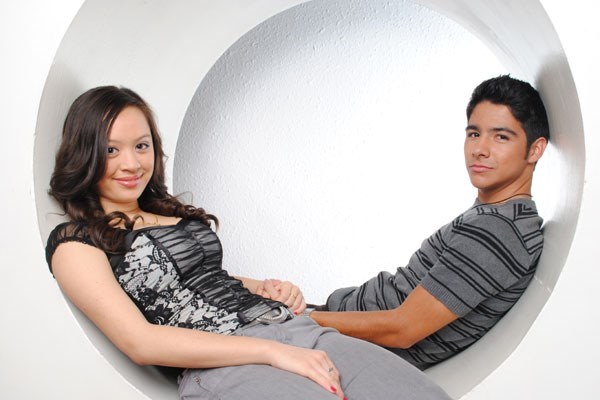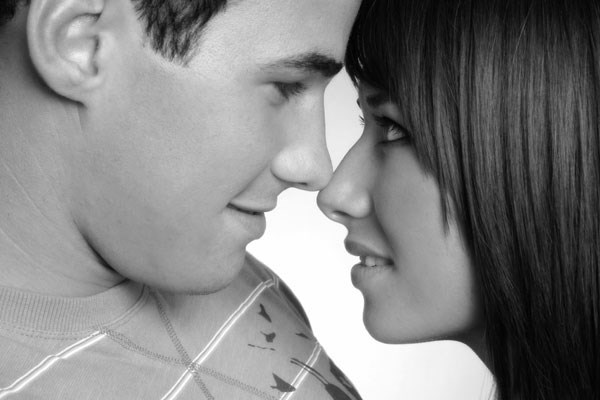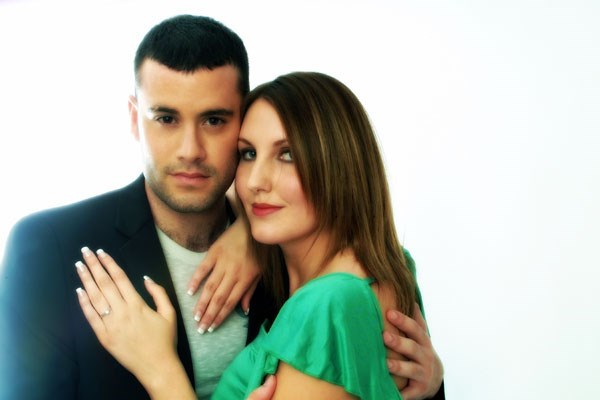 Summary

Fine Print

View on map
Let a makeup artist and hair stylist create a fantastic new look for you and your partner, before a sitting with a professional photographer who will create beautiful keepsake images of your special day. After a consultation to decide on what look you would like to achieve, ladies receive a hair style and makeup of their choice, while gents have a hair styling and a little shine-reducing face powder. You'll then enter the studio for a fantastic photo session with a variety of settings and backgrounds, and you may bring up to 4 outfits to create different styles, trying out various poses. You will then have a viewing session and be given a complimentary 7"x5" print. There is an opportunity to purchase further images on CD, as well as picture albums, prints and frames, but you will not be pressured to do so.

What's included?
A couples makeover for two people
A professional photo shoot (allow approximately four hours)
One complimentary photo print per couple
A 20% discount on further prints purchased
Any restrictions?
Your voucher is valid for 10 months for two people
This experience is suitable for ages 16 or over (under 18s must be accompanied by an adult)
You may bring up to 4 outfits to change between on the day
This experience is available 7 days a week
You will usually need to book several weeks in advance, but last-minute places may be available
All dates and times are subject to availability
You will be asked to pay a £25 per person deposit for all bookings, which is fully refunded after ten working days as long as you attend your session as planned
72 hours' notice is required for booking alterations
Every alteration is subject to a £5 administration fee
A £5 charge will be payable to cover Recorded Delivery of your print(s)
You will receive one free 7x5" (18x13cm) print per couple
You have the option to purchase additional prints after your shoot but are under no obligation
Voucher holders receive a 20% discount on the cost of additional prints
Please note there is limited availability at the Glasgow location. Please contact the salon directly on 0141 204 0269 for further information
What do I need to know?
The experience will last around 4 hours in total
This experience is available at
Couples Makeover Photoshoot with Complimentary Image Half Price -

£20
Customer Reviews
12 out of 13 (92%) reviewers would recommend this product to a friend.
Read all reviews »
What a lovely day
24 November 2015
Kate
Location: Leeds Age: 25-34 Bought For Mum Occasion: Birthday
We had a lovely shoot with Tony. He was funny and set us at ease. Got some really nice pictures from it too.
What would you improve for next time? How to book
Would you recommend this product to a friend? Yes
Apprehensive but was fun
11 November 2014
Mrs Cole
Location: Leicestershire Age: 25-34 Bought For Friend Occasion: Christmas
This was a gift from friends and we were very apprehensive at first. My husband is a manly man and I'm not particularly a girly girl. We were quite surprised to be told upon booking that we needed to put down £100 deposit because we wanted to book a weekend date, when in the pack it only mentioned £25 per person. The locations for this was quite limited and involved a 30min car journey followed by 45mins on the train. There was then a 15min walk with a heavy bag containing 4 or 5 changes of clothes. So as you can imagine we weren't in the best of moods by the time we arrived! As soon as we got there the staff made us feel so welcome. The makeup artist did a fantastic job and I loved everything! She was respectful when my husband said he didn't want a lot of makeup and so just put a bit of powder on him. I loved my hair (if only I could do it like that at home!) and my husband again just had a bit of gel to styles is hair. The photographer was lovely and where it could have been awkward, she actually made it very comfortable and we had a good laugh. Afterwards when we went for our consultation, the lady was very complimentary about our photos which made us feel really good. We chose three pics (one being the free one) and used the £100 deposit to buy the other two. Overall we had a good day and an enjoyable experience although if our friend had known how expensive it had been for us upfront I think she would have thought twice about giving this as a gift- the upfront expense and only few locations is something people need to be aware of.
What would you improve for next time? Locations to be made clearer and upfront deposits to say it is £50 each for weekend bookings.
Would you recommend this product to a friend? Yes
Amazing, expensive, worth it!
22 October 2014
Lottie
Location: West Midlands Age: 18-24 Bought For Friend Occasion: Christmas
We were treated like royalty all day and the hair and make up team knew exactly what they were doing. Our photographer made our day by individualising the shoot and being very approachable. Every staff member worked hard to make you feel special. The only negative I would say is the photos are very expensive especially considering we are students however the end product was perfect and for a rare occasion it is worth splashing out. Fabulous day, fabulous staff, fabulous photos.
What would you improve for next time? Cost be reduced
Would you recommend this product to a friend? Yes
Decent experience, but tricked into spending more!
08 September 2014
Red
Location: London Age: 25-34 Bought For Relative Occasion: Anniversary
The staff were all great and friendly at Burlington's in central London. It wasn't very pampering although hair and make up did look great afterwards, just not the most sylistic cosy rooms etc. I chose to pay roll-over £100 prior which was doubled to £200 worth spending on the day, as you are only entitled to one free 5X7 free image with the gift experience itself. I feel had I not paid £100 roll-over I would have got a better bargain on the day as they will push and push for you to spend an X amount on photo's! Husband's trick worked better, the more he refused any photo's the cheaper the price became - don't give in too easily make sure they offer a reduced price to begin with unlike me who already gave £100 upfront! :)
Would you recommend this product to a friend? Yes
So much fun!
06 September 2014
Jode
Location: Bassingbourn Age: 18-24 Bought For Myself Occasion: Other occasion
Me and boyfriend just moved in together so we thought it would be fun to have a photoshoot and get some photos for our home, we wasn't disappointed! The make up is done to your spec (make sure any guy at least takes his phone while this happens). The shoot is so much fun then you get to see lots of amazing photos to choose from.
Would you recommend this product to a friend? Yes
Good experience - nice photos at the end
06 August 2014
laireyclairey
Location: Sutton, Surrey Age: 25-34 Bought For Partner Occasion: Christmas
We arrived for our 5pm slot on time but waited approximately 25 minutes to be seen and to get a drink. The makeup artist was a bit forthright and rude about my mole asking if it was a spot! I was pleased with the hair and makeup - it's definitely makeup for the camera - far too heavy to wear outside so just go with what they do. There was a bit of a sales pitch trying to sell the New ID makeup at over-the-top prices. The photography part was fine although there was quite a bit of waiting to go into different sections of the studio. The photo consultation was pretty relaxed, which was nice. We ended up paying £200 for 5 digital copies of photos.
Would you recommend this product to a friend? Yes
Photos too expensive
20 September 2013
Darren
Location: Age: 25-34 Bought For Partner Occasion: Birthday
The actual day out was great. The make-up and photo shoot was brilliant. We were looked after and my partner loved her make-up and hair. At the end we were shown 80 photos which we loved. But unfortunately they were charging £2000 to put the 80photos on a disc for us! What a joke. We ended up walking away with 2 photos because the price was so high. They don't tell you this before you book. Very disappointed. No obligation to buy though, so ok for just an experience.
Would you recommend this product to a friend? No
Wonderful
05 December 2012
Wombat123
Location: Dorset Age: 18-24 Bought For Myself Occasion: Anniversary
I bought this for my boyfriend since we had been together 4 years, and although we hadn't done anything like it we had a really great time. We went to the Dorchester location and I had my make-up and hair done nicely whilst drinking a cup of tea (though Buck-fizz was offered!) then we changed into our 1st outfit. You can bring 3-4 and throughout the photoshoot you can change to vary the photos. All of the photos were well taken and some were really lovely, so was very difficult to choose one to take for free. In the end we chose to put 10 on a disc for a decent price! Well recommended, really chuffed with the experience and great people.
Would you recommend this product to a friend? Yes
Lovely Day
01 December 2012
Lolly
Location: Huddersfield Age: 18-24 Bought For Partner Occasion: Birthday
Both me and my partner were very apprehensive about using this company for the photoshoot as after I had been given the voucher people said the company were very unprofessional and out to rip you off. Our experience luckily was amazing. We visited the Manchester branch and had a lovely day, even the boyfriend enjoyed himself! The staff were lovely and considerate, make up was fantastic, photographer was lovely and chatty. Fully enjoyed ourselves posing away. Only two gripes we had were that my boyfriends hairstylist wasn't very nice - my boyfriend has long hair so wanted some experimenting done but the hairdresser ignored him and just straightened his hair, which did look nice but its still not the point. Secondly they were running extremely late on the day and we had a bus to catch, which meant we were hurried into choosing our photos, but this couldn't have been helped. Yeah you do get pressurised into buying more photos than the free one, so expect it, but they do come down in price - so just say no a few times and they'll soon cave! We bough 5 for £90 as well as the free one - and they only took a week to come - so very happy. Wish we had bought more now! All in all - this is an amazing treat and would defiantly do it again and so would the boyfriend - lovely day, felt like the most beautiful couple in the world!!
Would you recommend this product to a friend? Yes
Lovely, relaxing day out
05 July 2012
Elle
Location: Cheshire Age: 18-24 Bought For Myself Occasion: Anniversary
After much apprehension at the attention being on me and my partner for the day, I was relieved to find that the whole experience very much put us at ease. The day started with a consultation about the looks we wished to achieve. I was then able to have my make up done (which looked very nice!) and stayed on throughout the rest of the day. Whilst my partner has his hair done. And then we swapped. Don't worry men - they only put a bit of powder on you to stop the shine! We were then called in for the shoot. We had nearly 200 photographs taken on different back drops and different outfit changes! But obviously, this posed the problem of which photographs to choose. I went in with the frame of mind of receiving just the complimentary print (because why else would we need anymore?) ha. But, oh you do! All of the photos were absolutely beautiful. And as you would expect from a professional salon, photographs were quite expensive. However, they are willing to do some great deals ..especially if you buy the photographs on a disc (which means you own the copy right to the photograph) and also do deals that mean photographs can be paid for interest free for up to a year .. which suited us fine! Overall, the day was extremely relaxing and pleasant .. and they really weren't pushy for you to buy their products! My partner really enjoyed it as well and we are both so happy with the pictures we walked away with. Most of which made our families burst into tears because they were so beautiful. Really really recommend to capture a special time in your life. Loved it!
Would you recommend this product to a friend? Yes
Couples Makeover Photoshoot with Complimentary Image Half Price -

£20