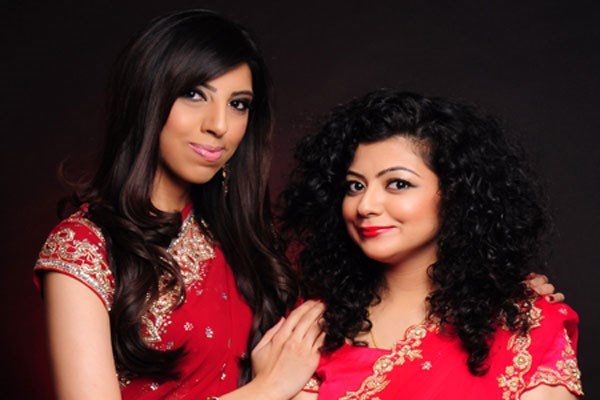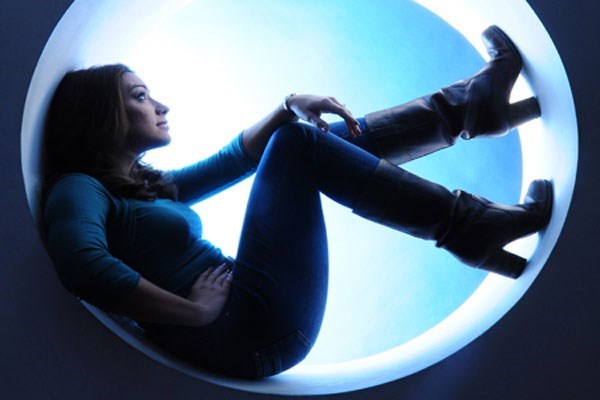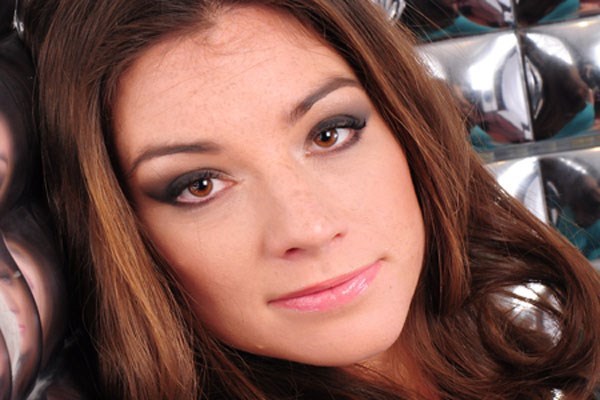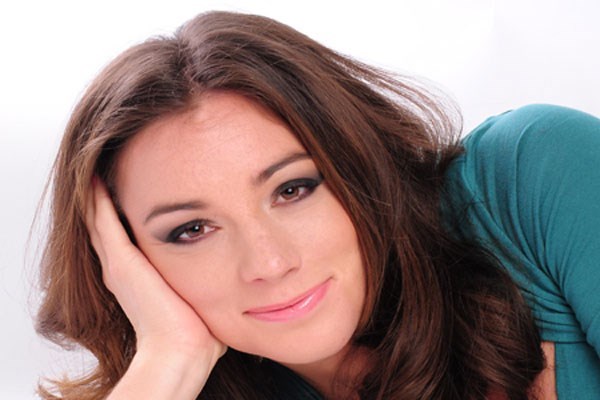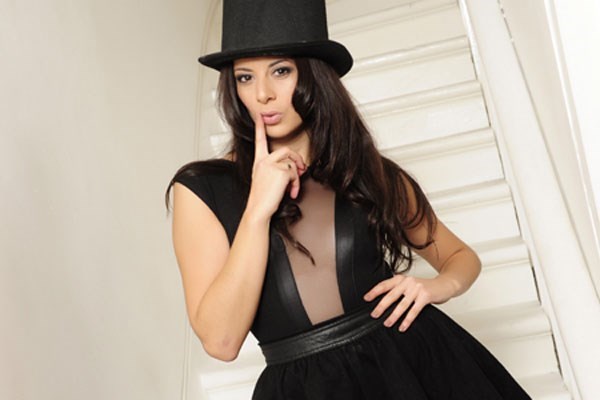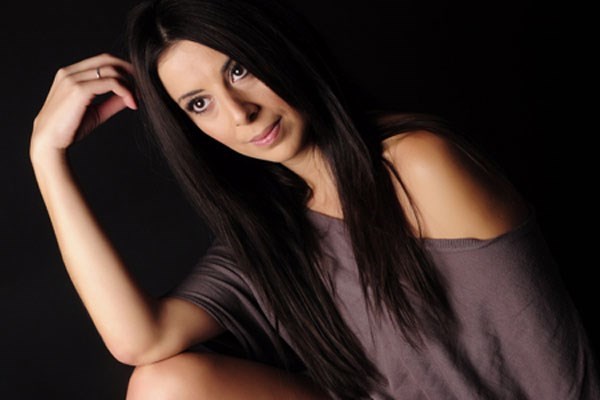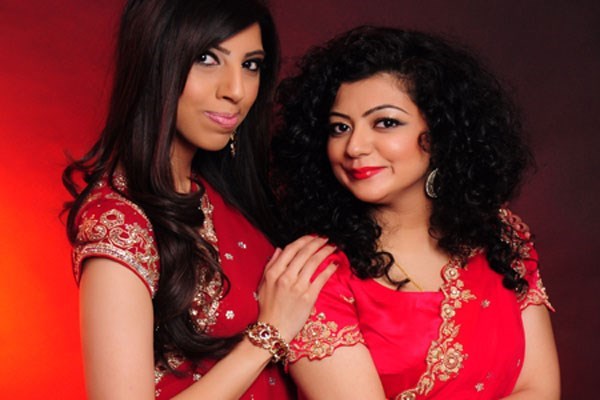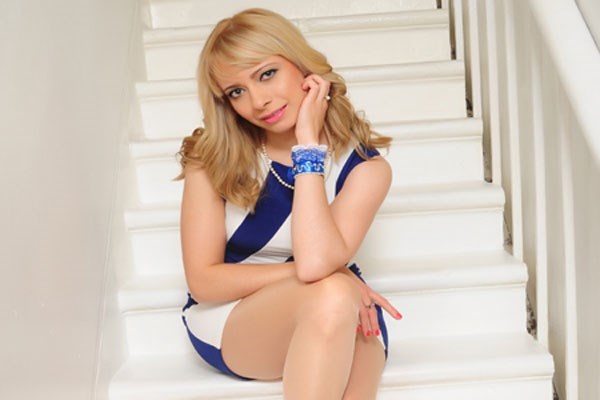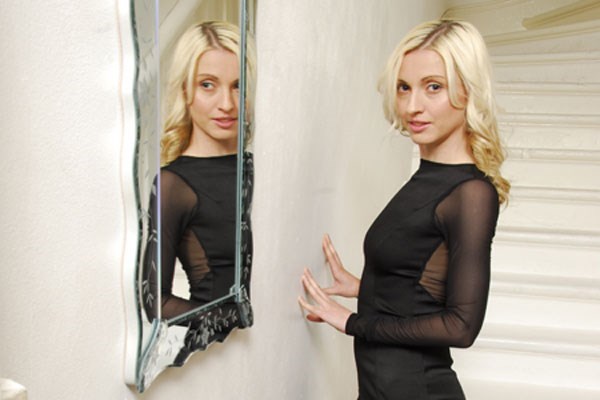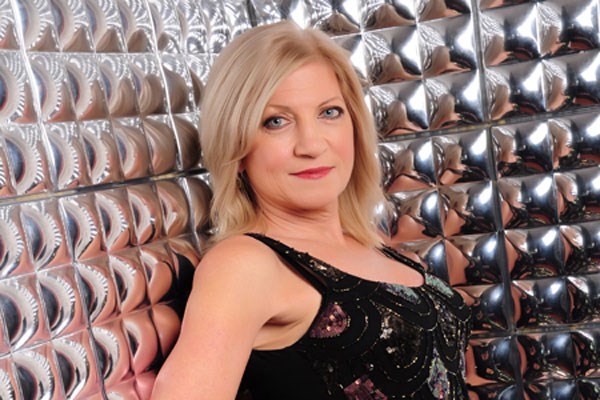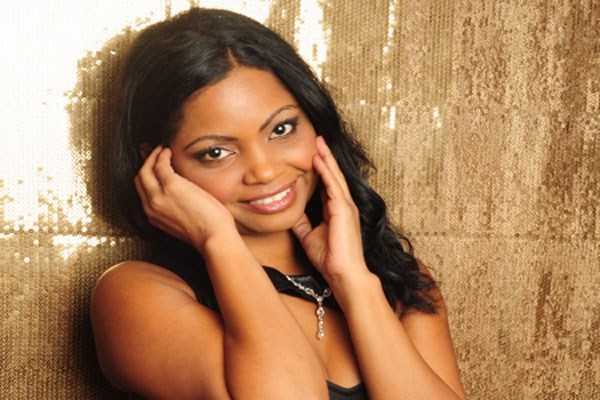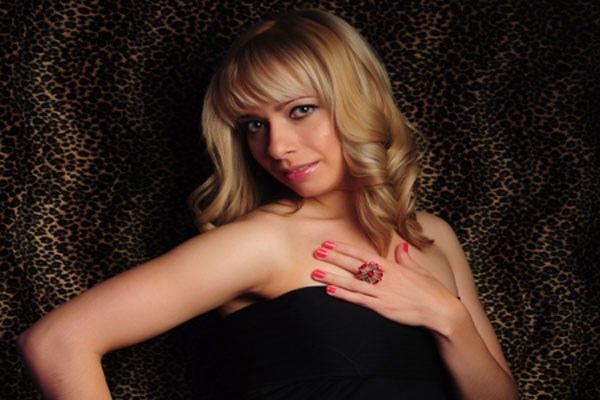 Summary

Fine Print

View on map
Live the life of top celebrities or models for a day with this makeover and photo shoot experience for two. Arrive at your choice of UK studio, and help yourselves to complimentary refreshments while you are primped and preened, receiving a full 45-minute consultation, haircut and finish by a professional hairstylist. Your look will then be completed to perfection, by a makeup artist using award-winning CID Cosmetics. Don your favourite outfit and you're all ready for your professional photo shoot! There are several different backgrounds, and you're able to change your outfits up to 4 times to create a variety of looks and moods. Share your ideas with the professional photographer, and let them direct you to help produce the perfect looks. After your session, which will be around five hours long, you'll see all your fabulous images in a slideshow, and choose one picture each to take away as a complimentary print. You may also purchase a great package of other images on CD, prints, and frames, at a wonderful 20% discount!
What's included?
A professional photo shoot for two
A haircut from a trained stylist each
A makeup session each
One complimentary print 18 cm x 13 cm (7 inches x 5 inches) per person
Complimentary refreshments throughout your visit
20% discount on the cost of additional prints
Any restrictions?
Your voucher is valid for 10 months for two people
The minimum age is 16 years or over (under 18s must be accompanied by an adult)
Please note: the Glasgow location provides a nail polish and not the full treatment
There is a £25 per person booking fee for weekday bookings / £50 per person booking fee for weekend bookings, which is fully refunded within seven to ten working days
72 hours' notice is required for booking alterations. Every alteration is subject to a £5 admin fee
A £5 charge will be payable to cover Recorded Delivery of your print(s)
The experience will last around five hours in total and is available seven days a week
You will need to book several weeks in advance, but sometimes last minute places are available
All dates and times are subject to availability
The maximum group size is three people
What do I need to know?
You are invited to purchase additional prints after your shoot but are under no obligation
You may bring a variety of outfits with you to the shoot
This experience is available at
Deluxe Makeover Experience For Two -

£89
Customer Reviews
13 out of 17 (76%) reviewers would recommend this product to a friend.
Read all reviews »
Awesome!Fun! Fabtastic!
15 December 2013
JP
Location: London Age: 25-34 Bought For Myself Occasion: Birthday
Burlington's lived up to the expectations, in fact made the day and the experience an absolute delight! My partner didn't know what he's got himself into but he enjoyed the day and we absolutely admire the photos! The team at the London studio, ALL OF THEM = An absolute joy to meet them and work with them to create memories to last a lifetime. The ONLY Thing I Would Say, If you're planning on going for this... Save up! Or have a good amount of money on you as the photo's are shockingly pricey!!!!!!! HOWEVER - Worth every single penny! =D
Would you recommend this product to a friend? Yes
Amazing!
16 August 2013
Beth
Location: Cambridgeshire Age: 18-24 Bought For Myself Occasion: Just because!
Very quick delivery, amazing quality, would definitely use this again.
Would you recommend this product to a friend? Yes
It's gone downhill
30 June 2013
curlywurly
Location: North London Age: 35-44 Bought For Myself Occasion: Birthday
Our third trip to New ID (near Oxford St). The first couple of times we had a great time, the photos were amazing, and the prices reasonable. It's all change, I'm afraid. We were rushed through the haircut, the make-up was a "hard sell", the photo session was very rushed and the photos were disappointing. Normally I want to buy the whole lot; this time we struggled to choose 4. I was honest with them; I said I was not impressed by the photos but the first words out of his mouth were "you can have the whole lot on a disc for £4,000". Really, it went downhill from there ... I am not stupid and I can see with my own eyes whether photos are good or not. We won't return,which is a pity, because we have recommended this place to so many people.
Response from Buyagift
02 Jul 2013
Hi Thanks for submitting your review and I'm really sorry to hear of your disappointment with your recent makeover experience. I'd like to look into this further. Please can you email your voucher details over to tellusmore@buyagift.com.
Would you recommend this product to a friend? No
Best gift Ever
03 April 2013
moominc
Location: Birmingham Age: 55-64 Bought For Daughter Occasion: Christmas
From entering the Birmingham salon to leaving all the staff were very friendly, helpful and attentive. Plenty of refreshments available. At each stage of the session the staff listened to what we wanted, gave advice if asked and made it a really great experience. The photos at the end were excellent, making it hard to choose which ones to have. Only negative was that the information given said allow about three hours. Whether the day we went was very busy but it took about five and a half hours.
Would you recommend this product to a friend? Yes
Disappointed with Deluxe make over & photo gift
18 February 2013
TJW
Location: London Age: 25-34 Bought For Myself Occasion: Other occasion
I bought this gift for my fiancé to celebrate our engagement. The photo's turned out okay but we were Extremely Disappointed with the experience. I called to book after receiving the gift voucher and spent almost 30 min on the phone spelling my name to the receptionist and was told they would be in touch to confirm by phone and email. No one got in touch so I had to phone a few days before myself to confirm. Upon arrival they could not find my booking! This meant we were 'squeezed in' and were not treated to the full make over and photo shoot experience for two! We should have received hair cuts by a Burlington stylist which we did not get. My hair fiancé's hair was not even brushed and mine was only dry styled very quickly. We found the entire experience very stressful - not relaxing at all as we were rushed through everything with out so much as a refreshment. My nails were not even painted correctly as it was all done in such haste and the make up I received was not what I asked for. We were looking forward to a pampering day for our engagement but we were both very disappointed and then when it came to selecting the pictures we wanted we weren't even given much time to do that and felt rail roaded into what we walked away with. I am very upset as I wanted this to be a special treat for my fiancé to mark this special occasion.
Response from Buyagift
20 Feb 2013
Hi, Thanks for submitting your review. I am so sorry to hear of your disappointment with this experience, this certainly does not sound like the standard of service we would want our customers to receive. Please email your voucher/order details to tellusmore@buyagift.co.uk and I will investigate this further with our suppliers.
Would you recommend this product to a friend? No
great pics but ALOT of waiting around!!!!
25 January 2013
Lara
Location: Birmingham Age: 25-34 Bought For Myself Occasion: Birthday
I bought this gift for my sister so she took me along with her, firstly when we got there we wasn't offered any refreshments then after waiting a while we went to the salon where we were told how under staffed they were repeatedly. First my sister had her hair done whilst I watched then we swapped places ( be careful if having hair cut, haing issues with my layres with odd random short bits), I did notice the receptionist was running around trying to sort everything out she was lovely. Once our hair was done we were told we'd have our makeup done shortly and was offered a drink by the receptionist, we waited a long time to get our makeup done and again it was one person to do both of us and she relied alot on us to say exactly what we wanted. After make up again a lot of waiting around by this point our makeup was running and hair styles were getting messed up got offered another drink and a packet of crisps and we waited around again. Finally the photographer was ready and we went to get out pictures done, he was brilliant very chatty and made us feel very relaxed and made it enjoyable. The pictures looked lovely and the viewing person was also really good no hard selling. Overall we were they're 7 hours with only a packet of crisps in our stomachs we even saw the staff had been to mcdonalds, salt in wound comes to mind!! If communication was better and they sort they're staffing issues out it'd be alot more of an enjoyable experience.
Response from Buyagift
28 Jan 2013
Hi, Thank you for taking the time to submit your review to us. We really do appreciate it. I am sorry that you were left waiting around for long periods of time with little in the way of refreshments and that this has left you feeling disappointed with your experience. I have passed your comments across to the suppliers who have taken this feedback on board and will take steps to ensure that this is better managed going forward. Thanks again for your review.
Would you recommend this product to a friend? Yes
Hard sell after shoot ruined the day
20 October 2012
Angry Daughter-in-Law
Location: Buckinghamshire Age: 18-24 Bought For Myself Occasion: Birthday
We bought this for mum and her husband for her 60th and were saddened to hear her visit to the Oxford Circus studios was ruined by the 'hard sell' after. In fact the whole experience with the make-over was not as described and certainly was not as pleasurable as one is lead to believe from the literature. Nobody took their coats, made them feel welcome or offered Bucks Fizz on arrival. They received 2 Coffee's over 5 hours, and then only when asked for. Whilst the photography session was lovely, the hard sell afterwards was unbearable. In the end they left the studio with a disc they thought contained 6 photos, only to discover once home it was blank. In order to get this blank disc, they waived their 2 free A4 prints and a further £125 mum had paid on booking for the 'REFUNDABLE' booking fee #£50# and an additional 3 5x7 photos. This issue is still currently unresolved despite contacting the studio on numerous occasions. VERY DISSAPOINTING!
Response from Buyagift
22 Oct 2012
Hi, Thank you for submitting a review on our website. I am so sorry to hear of the problems you have experienced in receiving your photos, I understand you are dealing with the studio directly but I would also be happy to help in any way I can. Please email your voucher reference number, or purchaser details, to tellusmore@buyagift.co.uk and I will speak to the suppliers about the situation.
Would you recommend this product to a friend? No
New ID Makeover Experience
16 August 2012
inkywinkydinky
Location: Age: 35-44 Bought For Friend Occasion: Birthday
I really enjoyed this experience. I am a big fan of experience gifts rather than boxes of chocolates and I think this is a wonderful way to treat yourself or a friend. The only thing I would say is that you need to make sure that if you are gifting this idea it is to somebody that has the finance to buy the prints at the end of it or put get them put on to CD. You do get a free print with each deal but as the cost of the makeover with New ID is so cheap they clearly rely on sales of prints or CD images and believe me the quality of them is so good and they make you look, and feel for that matter, so amazing that you are not going to want to go home without at least a couple of shots. They start at fifty pounds for the small ones and go up to two hundred and fifty so there is quite a lot of scope. The staff at New ID are really amazing and make you feel very welcome and comfortable. I was very happy for the four and a half hours I was there, the only hard part is choosing which shots to buy because quite frankly I would liked to have had all of them. Great team, great price and a really amazing gift idea. I just loved it.
Would you recommend this product to a friend? Yes
Amazing Day!
16 July 2012
wrecked_angel
Location: Chester Age: 25-34 Bought For Myself Occasion: Birthday
The day could honestly not have been better! We went to the Birmingham studio, and all of the staff (even those who were not working with us directly) were amazingly welcoming, fun and friendly. The stylists asked us for clarification a few times on the image we wanted to acheive make sure they had it right, then went on to produce the perfect look for our photos. The photographer was great fun and really helped us have a giggle and brought our personalities out in the pictures, then the manager tailored a photo package to our budget so we could take back as many of the amazing pictures we could afford. I wouldn't have changed a thing, and if I ever need photos taken again I will definitely be going back there, despite the travel time from home. Thanks again guys, you are AWESOME! My friends are so jealous right now! =D
Would you recommend this product to a friend? Yes
Poor Experience
15 March 2012
princess525
Location: Birmingham Age: 18-24 Bought For Sister Occasion: Birthday
We did our photoshoot in the Birmingham new ID Studios, we was never offered any bucksfizz, no drinks all day, I was left with wet hair for around 20mins before having to ask the woman if she was going to finish it or whether she wanted me to do it myself, very untalkative, unpoliet hairdressers (she was in no way professional as she had only been a hairdresser for 1 year), make up artists was fab! except keep trying to seel you over priced products, photoshoot itself was brill very good photographer, however when finishing we waited half an hour to view our photos even thought we were the first people to have our photoshoot done, we was asked to fill out a form of up to 50 peoples, name and phone numbers to recieve two free prints if you brought a CD package and a make up bag, after me and myfriend both completed it, we went to view our photos, brought a CD with photos on which to my knowledge is a 'CD Package' however they did not seem to agree and I didn't recieve my free photos which was very disappointing, however the man wasn't pushing in making us buy the photos, but they are very over priced for the money and the quality of them were not that good.... I'd suggest a spa day rather than this!
Would you recommend this product to a friend? No
Deluxe Makeover Experience For Two -

£89