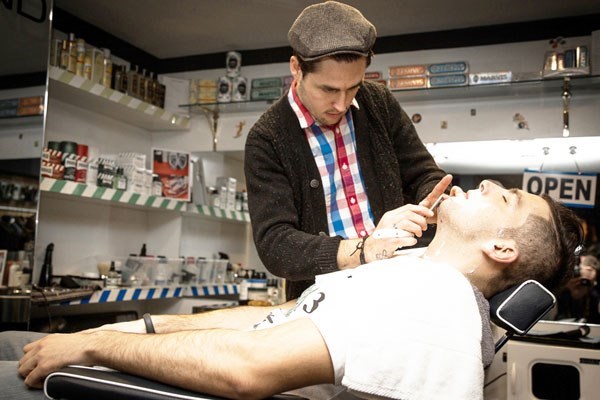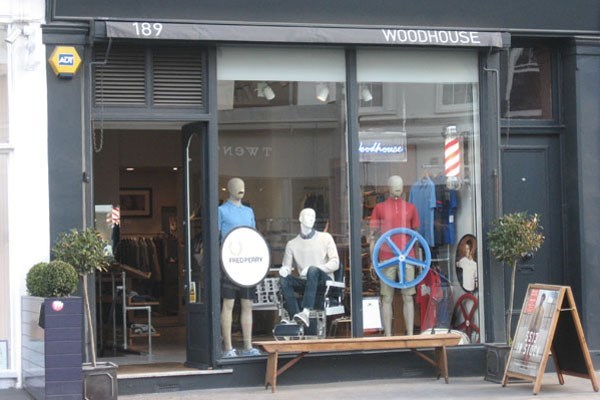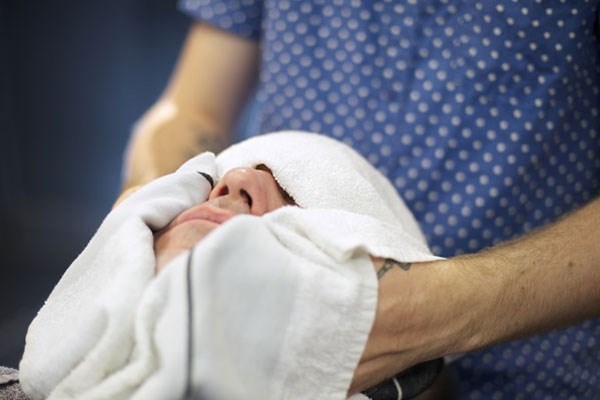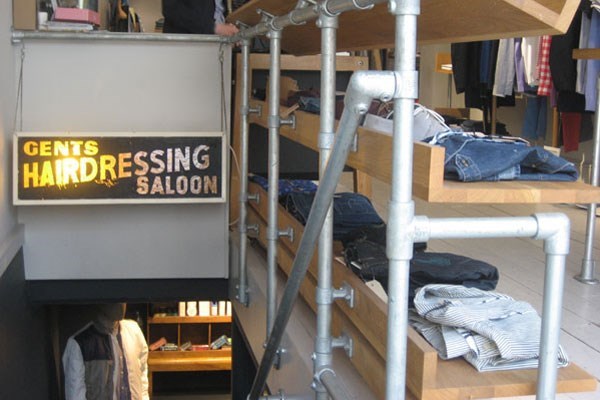 About

Description

View on map

Important Info
Treat yourself to a luxurious facial, haircut and wash, with an old fashioned wet shave on the side. The master barber at Carter and Bond will sculpt and tame your hair, leaving you feeling refreshed, clean and like the proper gentleman you know you are. The wet shave will prove an experience in itself, with your barber employing a real cut-throat razor for the very closest of beard removing techniques, while your skin will feel rejuvenated following a facial. There's no better way to enjoy the finer things in life than with this superior haircut, shave and facial.
The barber is an expert in the classic techniques of scissor over comb cutting, taking time and skill to work his craft. Once the haircut is complete, you'll enjoy a revitalising facial, followed by a luxury wet shave. Skin will be gently exfoliated using a combination of scrub and cleanser before the application of relaxing hot towels scented with citrus eau de cologne. A pre-shave cream is then massaged into the beard before a profuse lather of shaving cream is worked in with a traditional badger hair brush. Not one, but two expert passes of an open razor blade are then performed to give an incredibly close but comfortable shave. A cold towel (optional) is then briefly applied to close the pores before a final enveloping layer of scented hot towels. Lastly a refreshing after shave balm is gently massaged into the skin to soothe and moisturise.
Your voucher is valid for 10 months. Please note, this voucher is valid Tuesday, Wednesday, Thursday and Friday 10.30 -6.30pm and Saturday 10am-6pm. Please note, all dates and times are subject to availability.
Haircut, Wash and Wet Shave with Facial from Carter and Bond at Woodhouse -

£70
Customer Reviews
3 out of 3 (100%) reviewers would recommend this product to a friend.
Read all reviews »
Enjoyable and relaxing
02 May 2014
CeeGill
Location: London Age: 18-24 Bought For Mum Occasion: Birthday
The barbers is a chair in the bottom of the shop, after being greeted I sat on a sofa round the corner from there and waited my turn. The barber used a shavette rather than a cut throat blade which I suppose is better for hygiene reasons but was slightly less exciting (As I already use a shavette myself). The towels and oils were really nice and felt lovely. As he started shaving I didn't know whether or not to contort my face in aid, I didn't, but it appeared at the end that they don't ask you too but it helps them a lot and makes the whole thing easier for them. When he reapplied the soap it had gone cold and by the end the shave wasn't as close as I can get with one pass at home. But the whole preparation and ceremony of it was very pleasant and I enjoyed the experience very much.
What would you improve for next time? Feel more welcome on arrival, ask client to contort their face and keep the soap warm
Would you recommend this product to a friend? Yes
great pressie for the man who has everything!
24 October 2011
harrilou
Location: London Age: 18-24 Bought For Myself Occasion: Birthday
I bought this for my Dad, after he was going on for ages about having a wet shave! I had no idea where to go for this (being a 24 year old girl...) and Buyagift did me proud! My dad LOVED it. The bloke doing it was really friendly, and a total perfectionist. One seriously pampered dad, I've never seen him so cleanly shaven! The whole shop had a totally chilled relaxed atmosphere, and sells loadsa gifts and bits of artwork and things, so it was a pleasure to look around while I waited. highly recommended! same again next year! :D
Would you recommend this product to a friend? Yes
Fantastic!!!!
25 September 2011
peterb
Location: Lincolnshire Age: 45-54 Bought For Daughter Occasion: Father's Day
THis was a really good experience, really relaxing and your skin feels amazing afterwards. would definitly do it again, my daughter bourght it me for a fathers day present, and i really enjoyed it.
Would you recommend this product to a friend? Yes
Haircut, Wash and Wet Shave with Facial from Carter and Bond at Woodhouse -

£70