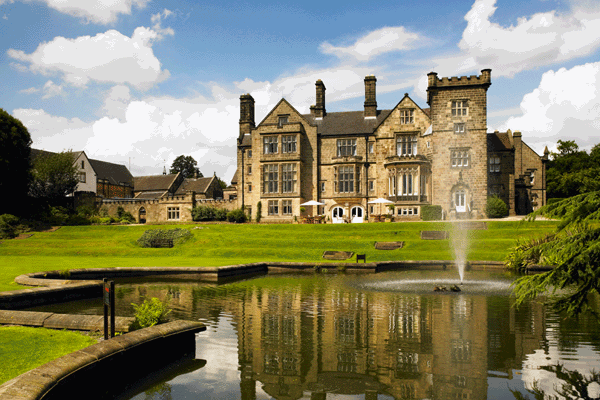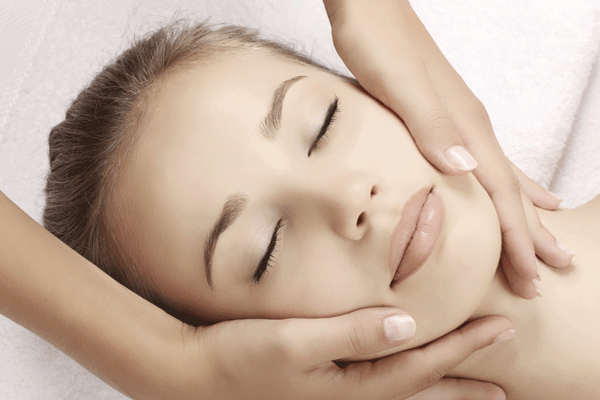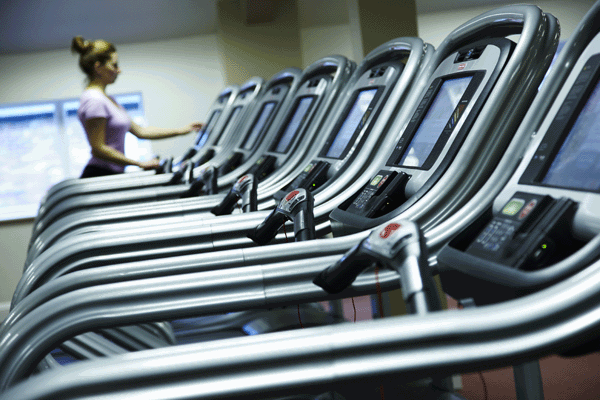 Summary

Fine Print

View on map
Relax and revitalise with a friend or loved one, in the stately surroundings of Breadsall priory Marriott Hotel and Country Club, a 13-century mansion set in 400 acres of tranquil landscape. You can get a few laps in at the hotel's plush pool, use the resistance and cardio equipment in the extensive fitness areas, and participate in regular exercise classes. Relax afterwards with a well-earned spell in the spa tub, solarium, or steam room. You'll feel like a new person after treating yourself to some me-time. Enjoy the rolling Derby countryside and combine your refreshing spa day with a visit to stunning Chatsworth House or thrilling Alton Towers. If you want to join the Leisure Club and make use of these wonderful facilities on a regular basis, you'll be able to do so on the day of a healthy new you!

What's included?
A day's access to Breadsall Priory Leisure club and spa facilities, for two people
An offer to join the Leisure Club on the day, with no joining fee to pay
Any restrictions?
Your voucher is valid for ten months for two people
Minimum age of participants is 16 years
Please note there may be a supplement charge for this location at weekends and peak times, please ask when booking. This is payable upon arrival at the spa
You must book at least 28 days in advance
Individual Leisure Club terms and conditions will apply
Lunch is not included in the voucher
The enclosed voucher remains as our property and must be presented to the Leisure Club as payment on arrival
What do I need to know?
Don't forget your swim wear and gym wear on the day of your visit!
Health Club Pass for Two at Breadsall Priory Marriott -

£24
Customer Reviews
19 out of 20 (95%) reviewers would recommend this product to a friend.
Read all reviews »
Fantastic birthday
29 October 2015
PG
Location: Isle of Man Age: 55-64 Bought For Myself Occasion: Birthday
lovely lovey day at the spa. staff were welcoming and helpful
Would you recommend this product to a friend? Yes
Nice relaxing morning
25 September 2015
Mrs B
Location: Burton on trent Age: 35-44 Bought For Husband Occasion: Just because!
Nice relaxing morning, and great to be in the pool at 36 weeks pregnant ! Couldn't do much else but enjoyed a relaxing morning .
What would you improve for next time? Further range of treatments for pregnant ladies!
Would you recommend this product to a friend? Yes
Poor not what expected
27 July 2015
lincolnimp85
Location: Lincoln Age: 25-34 Bought For Myself Occasion: Anniversary
We arrived at Breadsall Priory today to use this voucher. The car park was poorly signposted (follow "leisure" sign and then theirs nothing). I had to go into the reception asking if we were in the right place, we then got a space for disabled parking on a big slope. The trip to the reception we went up a drop curb followed it to the end to find a big curb , where i then had to get my wife out the wheelchair and lift it down, why have a drop curb on one bit of the path that then leads to a normal curb?? We went into the reception and the receptionist was very polite and helpful and offered us towels and showed us around, we did expect since it was a day at the health club we would get offered robes. This would then enable us to go to the bar to get food etc without having to get changed etc each time we wanted something. The poolside was nice and clean but no atmosphere maybe a bit of quiet music would be in order, the pool was quite cold and not being a massive pool its not one you would warm up too quick doing lengths either as i found out. There were 4 loungers on the poolside and trying to get use of them at first was impossible especially since one couple of ladies decided it was their own personal spot and left their books and towels on them and proceeded to disappear for two and a half hours. they were sat in the bar watching their spot, if we didn't get on the other two loungers i would have quite happily of moved their stuff onto a vacant chair, if your not there you shouldn't be "hogging" them. the disabled changing area was unavailable apparently but the funniest part is she would have to get out her wheel chair walk down about 6 big (for someone who struggles to walk) steps, get wheeled past everyone at poolside then come back through, nothing like making someone stand out in the crowd (not like disabled people do enough as it is) if we had of been able to use the disabled changing The overall atmosphere as said around the pool was poor and to be honest my wife felt very uncomfortable . we decided to go out the pool and head to the bar well, i expected it to be golf orientated but everything seemed to be about members and no one else using the bar, we sat looking at the menu for sometime and what a poor menu it was, lots of fancy food and not much else, we decided on chicken sandwiches and had to ask for it without certain extras and a dry white bloomer, with a measly amount of chicken in it with some cheap crisps put on the plate looking like it had been made by a 5 year old, and the fact it cost us £23 for those for 2 sandwiches and 2 cokes (well ice with coke not coke with ice) is disgusting, everything on the menu was well overpriced, i suppose having a golf club full of golf club members they wont blink an eye at paying such prices. As the title suggests i thought the whole day was pretty poor hence why we arrived 11 ish and were gone by 1420 and did not feel like going back to the pool area. I was a guest at the hotel and these were the leisure facilities i would be disappointed.
What would you improve for next time? improvement on the issues i have raised
Response from Buyagift
02 Sep 2015
Hi Thanks for your feedback! I'm really sorry that you weren't entirely satisfied with your recent pampering experience. I'd recommend raising this with the hotel directly as they'll be able to provide you with feedback personally as well as any gestures for the inconvenience caused. I have made our Spa & Beauty Category Manager aware of your feedback as we regularly review the experiences that we provide based on our customers feedback. Thanks again for your feedback.
Would you recommend this product to a friend? No
Health Club Pass
28 May 2015
Edwina
Location: Chesterfield Age: 55-64 Bought For Myself Occasion: Birthday
Fabulous day we tried the gym, pool, Jacuzzi, sauna, steam room and even an aquarobic class. We couldn't fault anything. Towels were provided as many times as you liked. Highly recommended!!!
What would you improve for next time? nothing
Would you recommend this product to a friend? Yes
Spa day at Breadsall
30 January 2015
laurax0309
Location: leicester Age: 25-34 Bought For Friend Occasion: Birthday
this was a present bought for me from a friend. we had a great time spa area is lovely and clean. nice and quiet, not too many people there which was nice. use of jacuzzi, steam room and sauna made the experience very relaxing we had lunch and also a treatment too which we paid for whilst we were there. these were both excellent i would definitely return here
What would you improve for next time? it didnt bother us but maybe it should be mentioned that kids do have swimming lessons in the pool later in the afternoon
Would you recommend this product to a friend? Yes
Great gift
25 September 2014
pisceanqueen77
Location: Leicester Age: 35-44 Bought For Friend Occasion: Christmas
A very close friend bought myself and my partner this spa day as a christmas gift, arrived at Breadsall early afternoon and was met by beautiful surroundings. A large hotel with alot of people playing golf on the greens, walked into the spa reception to very friendly and informative staff. we were shown around and provided with a towel and were left to enjoy the spa pool, sauna, Jacuzzi and steam room. i must say it was calm and tranquil and very relaxing! on this occasion i didnt pre book and extra treatments such as massages or pedicure but if i were to visit again i definitely would. afte our spa we went to the bar area and sampled a caramel macchiato which was pricey but worth it as it came in a huge mug and was to die for! overall a great few hours and would visit again.
What would you improve for next time? I would book some pamper treatments.
Would you recommend this product to a friend? Yes
Very relaxing day
17 July 2014
Jobes
Location: Derbyshire Age: 45-54 Bought For Relative Occasion: Just because!
The hotel and grounds are beautiful. Staff very friendly and made us feel welcome. Had some treatments in the salon. There is also a hairdressing salon there too if you want to come away feeling totally relaxed and looking beautiful!! Nice meals and coffee in the bar/ restaurant. Good tip take a book or some magazines while your relaxing on the comfy beds as there were none there to borrow. Overall it was a lovely experience. Would go again.
What would you improve for next time? Some reading material in the spa area would be nice
Would you recommend this product to a friend? Yes
Relaxing
11 April 2014
Cartel7
Location: Derbyshire Age: Over 65 Bought For Partner Occasion: Just because!
We had a great time at Breadsall Priory on our spa day. Were greeted warmly and efficiently, lovely towels on arrival, were familiarized with all the facilities. Had a nice breakfast. Then off to the very well equipped gym for an hour. Relaxed afterwards in the pool, steam room, sauna and the jacuzzi. Felt really relaxed and recharged. Skin felt lovely and cleansed. Then off to change for lunch in the Tempo restaurant to round off a lovely day. Would highly recommend it. We have booked another day in May !! Great !!!
What would you improve for next time? Wouldn't change a thing. We were highly delighted with everything.
Would you recommend this product to a friend? Yes
Lovely gift
26 March 2014
Suzanne
Location: Leeds Age: 25-34 Bought For Friend Occasion: Birthday
The location is lovely, set it it's own grounds. The gym is good with plenty of equipment and the pool area, although only small, has a jacuzzi, steam room and sauna and beds to relax in around the pool. The bar / restaurant was ideal for lunch with a patio area which is perfect on a sunny day. All in all it was a lovely gift and really enjoyable day out.
Would you recommend this product to a friend? Yes
Very enjoyable day out
12 October 2013
stuart
Location: Birmingham, West Midlands Age: 35-44 Bought For Myself Occasion: Christmas
When we arrived we were wowed straight away at the beauty of the venue. We were greeted at reception in a welcome manner and directed to where we needed to go. The pool area and spa were very nice indeed and we had a very relaxing day and also had lunch (not included) in the restaurant also
Would you recommend this product to a friend? Yes
Health Club Pass for Two at Breadsall Priory Marriott -

£24