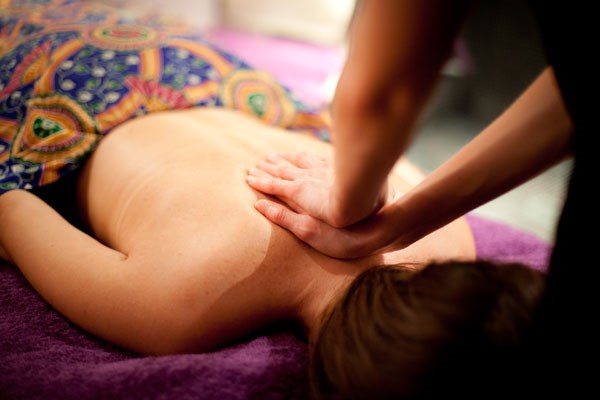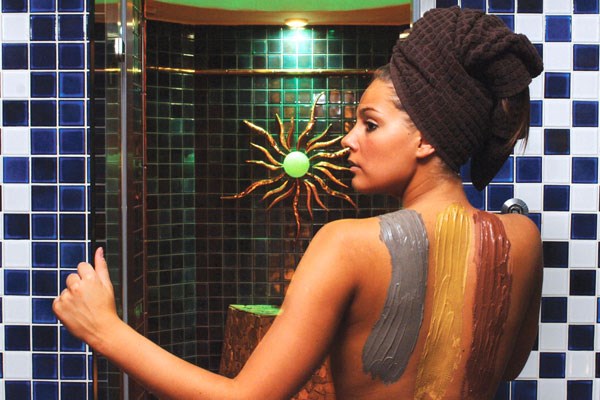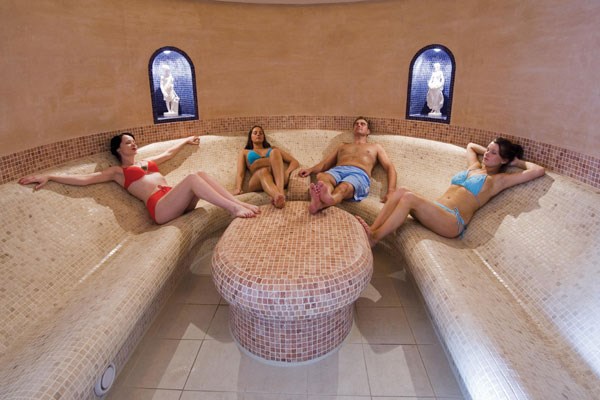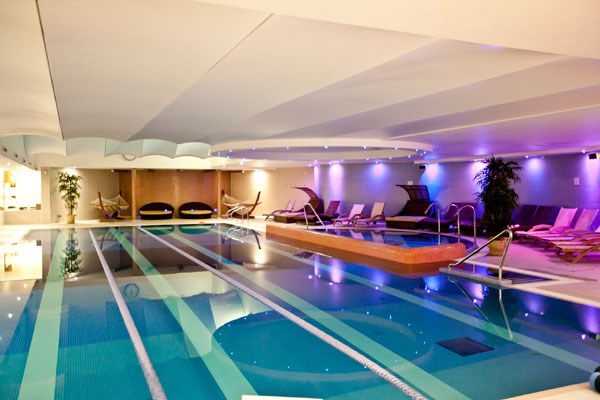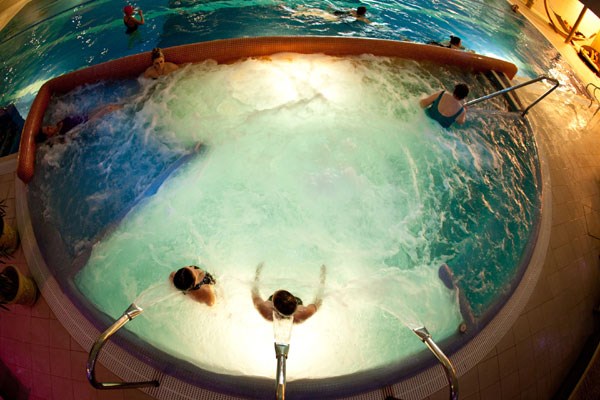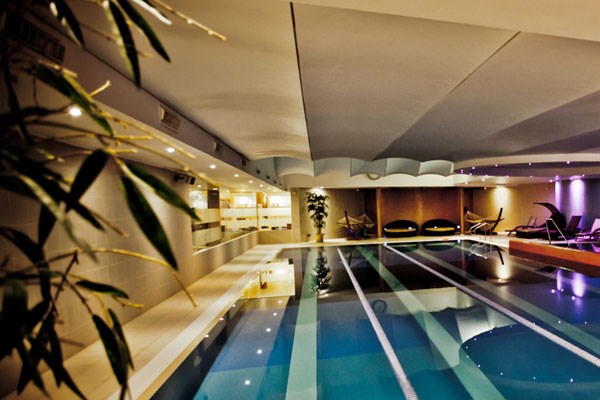 Summary

Fine Print

View on map
Take a close friend or loved one for a unique and cleansing Moroccan-style treatment for two. You'll enter the private, ornately-tiled Rasul chamber and apply different nutrient-dense muds to each other's faces, bodies and legs, before reclining and being enveloped in menthol-infused steam, to activate the mud and draw out impurities in the skin. After a time, a warm rain falls to wash away the mud, and you are both left with glowing, radiant skin - ready for you to apply moisturising oils to leave your whole body feeling wonderfully soft and smooth. Wildmoor also has extensive spa facilities, including crystal steam rooms, a herbal sauna, Roman Caldarium, and Hydrotherapy spa. There are over 80 exercise classes every week, and you are free to participate in Spinning, Body Combat, Body Pump, Pilates, Yoga, or whatever else is on. A 20-metre swimming pool and fully-equipped gymnasium compete the wonderful facilities, all yours for a full day. You'll even be treated to a delicious lunch for two!
What's included?
A spa day for two at WIldmoor Spa and Health Club in Warwickshire
A rasul mud treatment for two people
Lunch for two people
Any restrictions?
Your voucher is valid for 10 months for two people
Participants must be over 18
Please note that Rasul is a very hands-on experience to be enjoyed by two people together
You must pre- book a day for your experience directly with the spa
Exercise class participation is dependent on class schedule and availability
What do I need to know?
All dates are subject to availability
Towels, a robe and slippers are provided for each of you to use during the day
Rasul and Spa Day for Two -

£129
Customer Reviews
12 out of 12 (100%) reviewers would recommend this product to a friend.
Read all reviews »
Best give ever
06 October 2015
Smithy
Location: Stratford upon avon Age: 45-54 Bought For Relative Occasion: Christmas
Had an amazing day. The gift was bought for my husband & I. Will definitely visit spa again and would recommend it .
Would you recommend this product to a friend? Yes
Enjoyable Relacing Day
13 April 2015
Lynn
Location: coventry Age: 45-54 Bought For Partner Occasion: Just because!
Nice welcome by all the staff, a tour was provided then shown to our lockers which included dressing gown, slippers and towels.Great facilities- very clean- thouroughly enjoyed the day. The rasual treatment was gorgeous - best enjoyed with a partner. There are plenty of areas to go to relax also with a nice outdoor area to enjoy which we were lucky enough to do as the weather was warm. My only negetive point - your treatment and lunch are pre booked and you cannot choose your times. I would have liked my treatment towards the end of my day- so as to enjoy all the facilities then relax with my treatment but in fairness they did accomadate by moving slightly later.
What would you improve for next time? To be more flexible when choosing my lunch and beauty treatment time. As this is the only negetive thing that would put me off visiting again.
Would you recommend this product to a friend? Yes
Simply the most amazing gift
08 March 2015
PamLj
Location: Oxfordshire Age: 45-54 Bought For Son Occasion: Christmas
The Wildmoor Spa really is a place to get away from it all. The staff are very friendly, helpful and professional. The facilities are amazing and the Rasul was fabulous.
What would you improve for next time? I don't think it could be improved
Would you recommend this product to a friend? Yes
One word excellent!
08 January 2014
Gypsyinri
Location: Yorkshire Age: 45-54 Bought For Myself Occasion: Just because!
Totally relaxing experience. You have to be okay with being virtually naked in front of whoever you go with. If you're ok with that then you will have a great time. Lunch was fab, and relaxing in the loungers/hammocks afterwards was heaven. Didn't want to leave.
Would you recommend this product to a friend? Yes
Very friendly & clean. The food was 5*!
18 October 2013
Dayle
Location: Age: 18-24 Bought For Mum Occasion: Birthday
Very friendly and helpful staff, very patient and full of information. They were in no rush to shunt us on like I have experienced in some spas. The food was fresh and cooked to perfection. There was plenty of choice and 2 courses were included in this offer. The only thing I have to give 2* to was the coffee as it was stewed. The rasul treatment was wonderful and therapist talked us through everything thoroughly before leaving us to joy it. The only thing I would say is that the pool and jacuzzi area is quite noisy and busy. There is a lovely relaxation room to escape to though which is where we had an afternoon snooze.
Would you recommend this product to a friend? Yes
Wonderful day
07 June 2013
ngreen
Location: Leicestershire Age: 18-24 Bought For Mum Occasion: Birthday
The facilities were amazing exceptionally clean and well presented. The staff were friendly and not once were we pushed into buying anything else or booking other treatments. The rasul treatment was wonderful we left feeling so refreshed and soft to touch. The food was nice there wasnt mountains of choice like at some spas buy we enjoyed what we had and the waiting staff were lovely. Overall i would recommend this to anyone who needs time to chill out!
Would you recommend this product to a friend? Yes
A Day to Relax
17 May 2013
PurpleLilly
Location: East Midlands Age: 18-24 Bought For Husband Occasion: Just because!
The spa was a great place for us (my husband and I) to relax and chill out. We spent time in the Caldarium, Herbal Sauna and Steam Room. It wasn't busy so we were able to talk and relax together. It was such a lovely haven in amongst the busy-ness of life! We had a good swim and then enjoyed reading by the pool in the comfortable chairs (a choice of loungers and hammocks). The Rasul Mud Treatment was great fun. We were shown around the 'mud vault' before being left alone. We used three different types of mud to put on each other. There was gentle music playing and the room slowly filled with steam to help our skin absorb the mud. It felt almost like we had been transported to Arabia, with the patterns in the room, the smells of the mud and the music. Time flew by! We used a delicious smelling chocolate exfoliator and then washed it all off. My skin felt amazing at the end!! We came out of the spa feeling totally relaxed and looked after. Although we had spent about 6.5 hours in the spa, it felt almost like a mini-holiday. My advice is to take things slowly and remember that you are there to relax and look after yourself. I was glad we had the mud treatment in the afternoon as we had a chance to enjoy the other parts first, as well as leaving the spa with our freshly-treated skin. I would have liked a bit longer in the mud vault as 45 minutes went by really quickly. All in all, a very good day to be able stop, unwind, clear your mind, look after your body and be re-energised.
Would you recommend this product to a friend? Yes
Best Spa Day Ever!!!! :-)
05 April 2013
Fran
Location: Birmingham, West Midlands Age: 25-34 Bought For Brother Occasion: Christmas
This was a Christmas present for me and my sister from our brother! This is a spa like no other :-) I have never left a spa feeling so relaxed as when I did when I left Wildmoor. The facilities they have are second to none and I would definetly look at going here again, can't say anything bad about our experience :-)
Would you recommend this product to a friend? Yes
18 October 2011
Helen and Steve
Location: leicestershire Age: 35-44 Bought For Myself Occasion: Just because!
Best day out we've had in a long time so relaxing and sensual .The treatments staff and food were all amazing
Would you recommend this product to a friend? Yes
Amazing for couples,best gift!!!
29 June 2011
Beth01
Location: Worcestershire Age: 25-34 Bought For Husband Occasion: Just because!
Me and my husband spent the day here,the spa was beautiful, hydro pool amazing, hammocks to hold a couple by the pool. Sheer bliss. Me and husband had a Rasul treatment, AMAZING!! we had out own vault to cover each other in mud, very loving and relaxing! Absolutely wonderful and left us both refreshed and blissful! An absolute must!!
Would you recommend this product to a friend? Yes
Rasul and Spa Day for Two -

£129