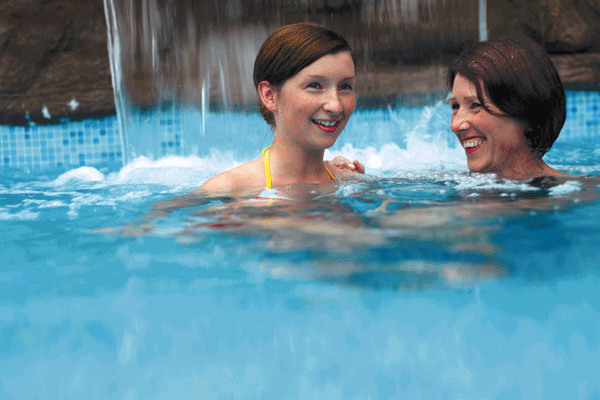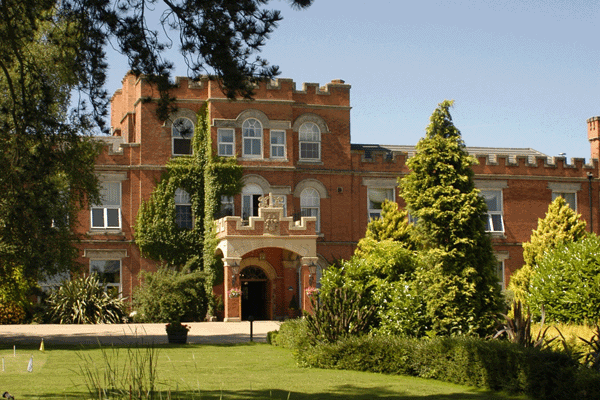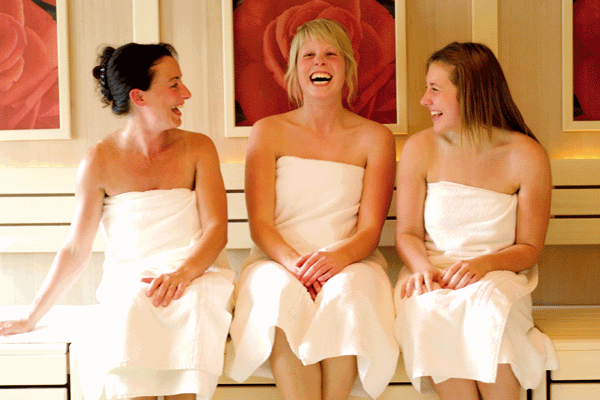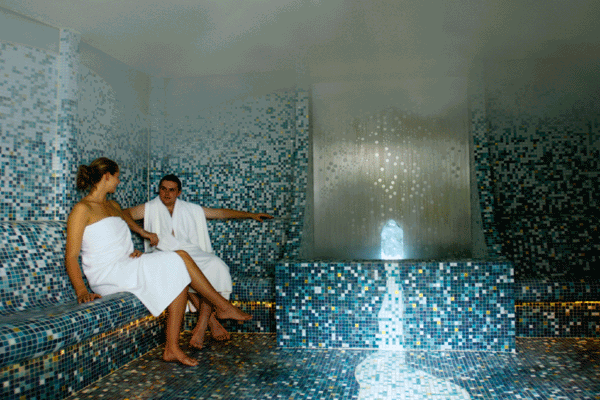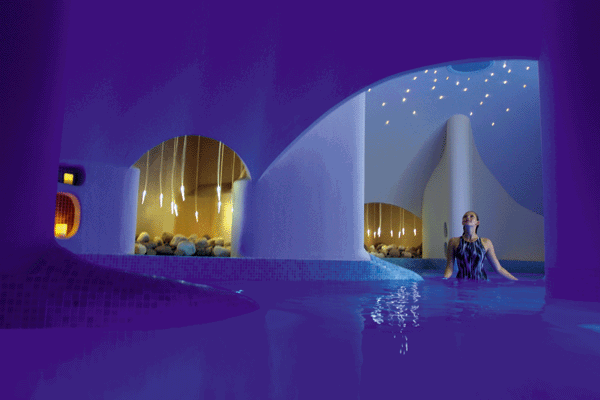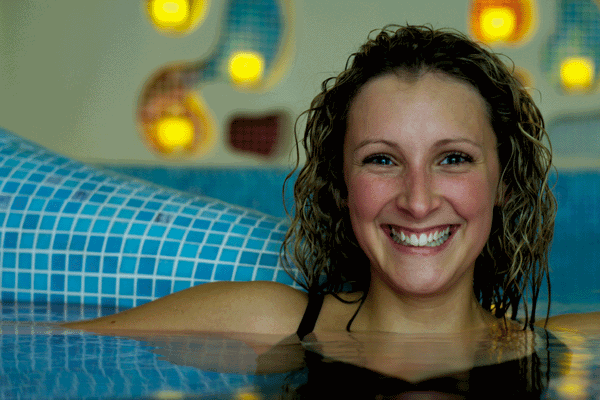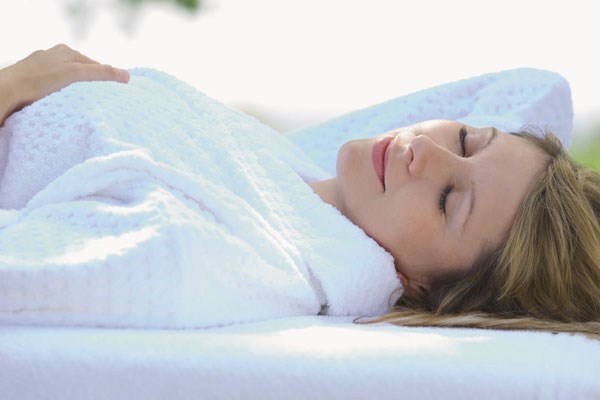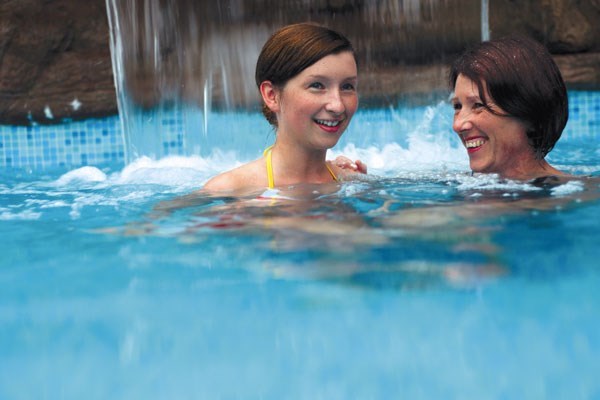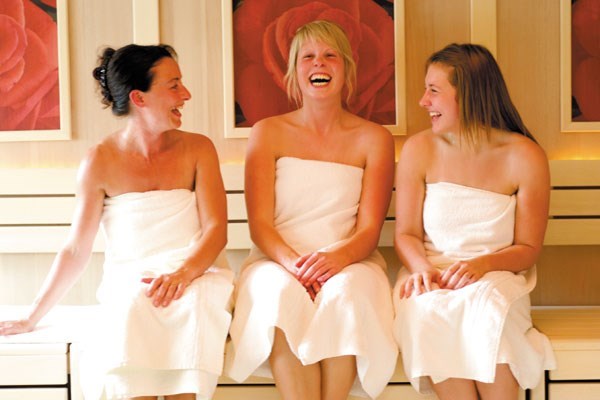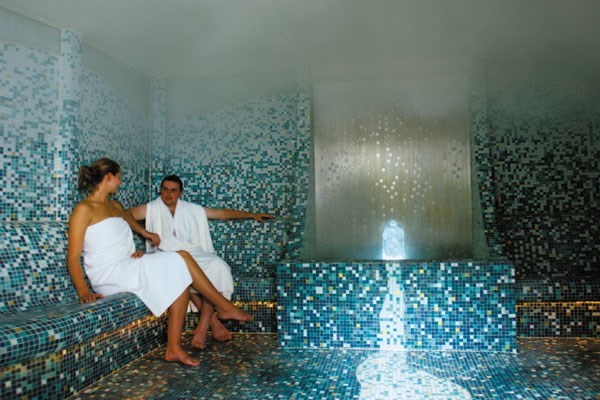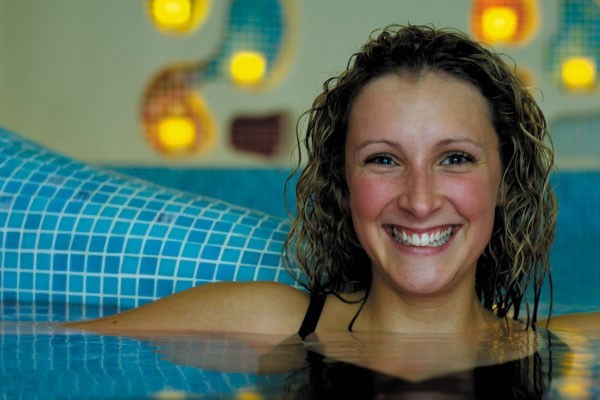 Summary

Fine Print

View on map
Ragdale Hall is frequently hailed as the UK's finest spa, you'll see why when you and a friend spend a day at this superb retreat. This experience for two includes a premium treatment of your choice per person. Choose from a 25-minute Back Massage and 25-minute Soft Hands Treatment combination, or go for a 50-minute Refresh and Revive Face and Back Therapy. You will also have access to the extensive spa facilities, and you must visit the custom-designed Thermal Spa, with 12 areas including the world-exclusive candle pool and the spectacular indoor/outdoor waterfall, plus so much more. Ragdale also has a huge swimming pool and separate exercise pool with underwater equipment, and you may join in with a huge range of exercise classes. Take time out for a delicious three-course lunch, also included in the price. A truly state-of-the-art pampering experience.
What's included?
A visit to Ragdale Hall Spa for two for a full day (from 9am to 6pm)
A three course buffet lunch for two
50 minutes' worth of treatments each
Full access to all the spa facilities
A £20 per person fee is payable direct to the spa for any weekend date
Any restrictions?
Your voucher is valid for ten months for two people
Minimum age is 18
This experience is available Monday-Thursday only
If you wish to visit on a Friday or a weekend date a £20 fee applies per person, to be paid directly to the supplier upon booking
On booking your day, you will need to choose which treatments you would like
Exercise class participation is subject to class schedule and availability
What do I need to know?
Don't forget your gym wear and swim wear on the day of your visit!
All dates are subject to availability
Refresh and Revive at Ragdale Hall for Two -

£266
Customer Reviews
11 out of 11 (100%) reviewers would recommend this product to a friend.
Read all reviews »
Excellent experience!
17 September 2015
Rach1
Location: Leicester Age: 25-34 Bought For Myself Occasion: Birthday
I treated my friend for her 30th birthday & we had an excellent day. The service, staff, food & treatments were all fab! Would definitely recommend for a girly treat!
What would you improve for next time? Nothing!
Would you recommend this product to a friend? Yes
Refreshed and Revived
13 May 2015
Spa Fiend
Location: East Midlands Age: 45-54 Bought For Myself Occasion: Birthday
Enjoyed a good day at Ragdale on a Refresh and Revive day. Spent much of it dozing and chilling out - lovely... Good value for money although not long enough!
What would you improve for next time? Lunch could be more coherent.
Would you recommend this product to a friend? Yes
Lovely mother daughter girly chill day :)
21 August 2014
Tash_08x
Location: Lincolnshire Age: 18-24 Bought For Myself Occasion: Birthday
Lovely chilled out day bought as a gift for my mums 50th. The thermal spa is amazing, the candle pool was a highlight (although meant to be a silent room and just makes you want to giggle). Plenty of things to do and explore which fills the day nicely along with the treatments (which ran perfectly on time too). Coffee on arrival was a nice touch.. Great choice for lunch and surprisingly plenty to eat. Quite pricey but worth the money for a special occasion and more if you have the time. All in all a great day! Thank you ragdale.
What would you improve for next time? Few more clocks around the place- kept having to try and find one to check time for lunch and treatments as left phone in lockers. Was bought as a gift but mum kept getting emails trying to flog things. Few more seats in seating area perhaps before being allowed in for lunchtime. Had to stand as all seats were taken before being allowed into the room.
Would you recommend this product to a friend? Yes
Supberb day
30 August 2013
Gilly
Location: East Midlands Age: 45-54 Bought For Daughter Occasion: Birthday
I bought this gift for my Daughter, we had a wonderful, relaxed, perfect day, second time I have been and would love to go again soon, I couldn't fault it. The venue is outstanding, the treatments were excellent and lunch was superb. The staff were very helpful and friendly.
Would you recommend this product to a friend? Yes
Amazing as always!!
24 August 2013
Shiningstar
Location: Leicestershire Age: 25-34 Bought For Myself Occasion: Birthday
I have been to Ragdale Hall on several occasions and it has always been absolutely amazing. It is one of the few places I feel well and truly rested. The hall have just opened a new pavilion which is a beautiful place to relax. My favourite part of the day is spending time in the Thermal spa - there are a wide range of spa facilities including: the candle pool, thought zone, volcanic steam room, outside pool, sauna and various different showers. The treatments are fantastic and the expert advice you receive is invaluable. Lunch is out of this world. There was an excellent range of choice and the restaurant overlooks the stunning gardens. If you book in the summer, there is an outdoor swimming pool to enjoy. There are a range of classes on offer throughout the day and the gym has an extensive range of equipment to meet all needs. My only wish is to go back very soon!! If you are thinking about booking this day, I would highly recommend it!
Would you recommend this product to a friend? Yes
A little luxury- the perfect pamper
11 November 2012
beetiffer
Location: Nottinghamshire Age: 25-34 Bought For Mum Occasion: Birthday
What a lovely day. Beautiful building, fantastically friendly staff and was made to feel special and individual, despite a busy turnout for this experience! The beauty therapist who gave us a tour of the facilities, as well as doing my treatment, remembered details I had told her previously about my prefered products and was sincerely warm and welcoming. Extra treatments were vailable on the day which I found to be of a reasonable price- Just book in when first offered so you dont miss your chance as they get booked FAST. Spa itself was that little bit special and out of the ordinary with great variety and good, clean, luxurious facilities. Charming shops were a bonus too, and with everything extra put simply on a 'tab' untill checkout, made it all the easier and stress-free. A real treat- would recommend.
Would you recommend this product to a friend? Yes
Best Ever Spa Day
06 July 2012
ANNE
Location: Coventry Age: 35-44 Bought For Myself Occasion: Other occasion
The Ragdale Hall was the best ever Spa, the staff were wonderful and the setting was lovely. The treatments were divine and we felt really relaxed. The food was delicious and lots to choose from. Thank you once again Buyagift.
Would you recommend this product to a friend? Yes
Perfect Pamper Day!
17 February 2012
Dangermouse
Location: East Midlands Age: 25-34 Bought For Myself Occasion: Just because!
My mother and I have just enjoyed a wonderful relaxing day at Ragdale Hall Spa. It really is one of the best Spa's in the country in our opinion. A beautiful building with stunning dining room and food to match! Ragdale has a host of treatments, activities and exercise classes to take part in should you be feeling energetic. For us the best part of our visit is the thermal spa which has an outdoor heated pool, and a host of amazing scented steam rooms, sauna's and even a candle pool! We both enjoyed two treatments each which were included in the package. You really do leave feeling amazing! If you've never been to a spa before give Ragdale Hall a go, you won't be disappointed!
Would you recommend this product to a friend? Yes
the most relaxing day I've ever had!
12 October 2011
florence85
Location: London Age: 25-34 Bought For Daughter Occasion: Other occasion
I've been to a few different spas and can comfortably say that they pale in comparison to Ragdale Hall - although it's a bit pricier than some spas it is worth it for the amazing service and great facilities available. I received this voucher as a reward from work and took my best friend along to share the day with me. We both absolutely loved it. The thermal spa suite is really impressive, including lots of different cooling and heating therapies and the rooms are really spacious so we didn't have any awkward moments trying to cram into a tiny sauna with 10 other people! The staff were very friendly and made us feel really welcome. With lunch (amazing range of choices and all delicious) and treatments included we didn't need to pay for anything on the day. We both had a facial and a massage each - so relaxing that I drifted off to sleep during mine! We loved it so much that we've booked to go again next year.
Would you recommend this product to a friend? Yes
Fabulous Day
15 May 2011
maddiemae
Location: Peterborough, Cambridgeshire Age: 45-54 Bought For Myself Occasion: Birthday
Purchased for my friend's 50th birthday present and fortunately she chose to take me with her. We had a great day out , excellent facilities, great food and lovely friendly staff. Felt very relaxed at end of the day and would certainly go again and again and again.
Would you recommend this product to a friend? Yes
Refresh and Revive at Ragdale Hall for Two -

£266