Escape to the beautiful Mollington Banastre for a one night pamper break.
Buy now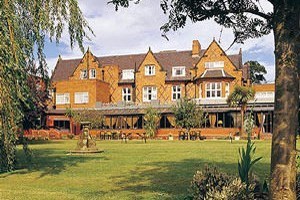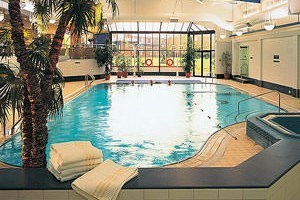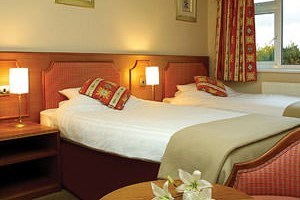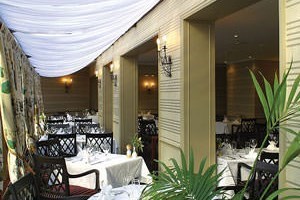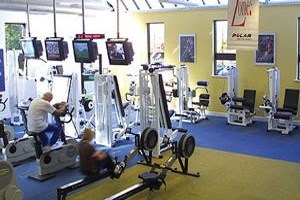 A former manor which dates back to 1853, the elegant 4-star Mollington Banastre is nestled in a peaceful Cheshire village and set in scenic grounds. Unwind as you take advantage of the extensive leisure facilities and receive a treatment in the luxury spa. In the evening, you can enjoy a delicious meal in the Garden Room. With vibrant Chester only a short distance away, this is also the perfect base from which to indulge in some retail therapy or explore the city's historic sites.
Upon arrival you will be shown to the room that will be yours for the duration of your stay. You will have access to the hotel's spa and gym facilities throughout your stay; this includes a 17m indoor swimming pool, air conditioned gym, sauna and steam room. Your pamper break experience includes one 25 minute treatment per person in the hotel spa and you may choose from a: Back, Neck and Shoulder massage, Exfoliating Body Polish, Express Manicure or Express Pedicure. This package also includes a three-course meal in the evening for each guest from the Garden Room Restaurant's table d'hôte menu, or an allocation to the same value for meals taken from the à la carte menu. A delicious breakfast will be served the following morning.
This experience is available at Cheshire:
Cheshire (North) - Chester
Your voucher is valid for 10 months for two people. Please have your voucher to hand when you contact the hotel to arrange a date for your stay. This experience includes one night's accommodation in a twin or double room, a 25 minute spa treatment each (Please note: all spa treatments must be pre-booked prior to arrival), a 3 course meal from the hotel restaurant's table d'hôte menu each, or an allocation to the same value for meals taken from the à la carte menu, and breakfast the following morning. In the morning you will be asked to check out of your room but are free to depart later in the day in order to enjoy your spa treatments and the hotel's leisure facilities. All dates are subject to availability.
One Night Pamper Break at Brook Mollington Banastre
2
2
Decent break
Hotel is fine, restaurant was very good; People were nice enough however if I had to criticise something, it would be that attention to detail post booking and during our stay was sadly lacking eg. was really hard getting confirmation via email despite multiple requests; I ordered champagne - was confirmed, but not put in the room; staff offered to get things, then forgot, or did it 20 minutes later; was really hard to find bar staff when you wanted a drink; no one was on the gym reception, or the gym bar. It just felt that the staff had better things to do, or were too busy doing something else all the time. But as I say, nice enough hotel otherwise.
29 August 2011
Nice place, friendly staff, not so great food
We stayed at the Mollington Banastre hotel (near Chester) - using a Buy A Gift voucher which was given to us as a present. It was a Sunday so pretty quiet but it was a nice place, lovely rooms and in a great location for popping to Chester on a shopping spree or to look around. The only complaint we would have is about the food, which was really bad! We don't know if it was because it was a Sunday and maybe the kitchen isn't properly open but we could barely eat our main meal in the evening - it was pretty inedible and such a shame. Breakfast wasn't quite as bad but we did laugh at how the amount of tomato ketchup you were allowed on your eggs seemed to be monitored - a waiter came round and spooned an amount onto your plate rather than being able to help yourself! The pool / steam room / jacuzzi and sauna was really nice but the building is really old - and as a result the swimming pool changing rooms are a bit grimy, the showers are a tad a throwback to being at school... The staff were very nice though and I feel bad moaning about the food but well, I've been asked for a review - and it would be strange not to mention it!
14 April 2014